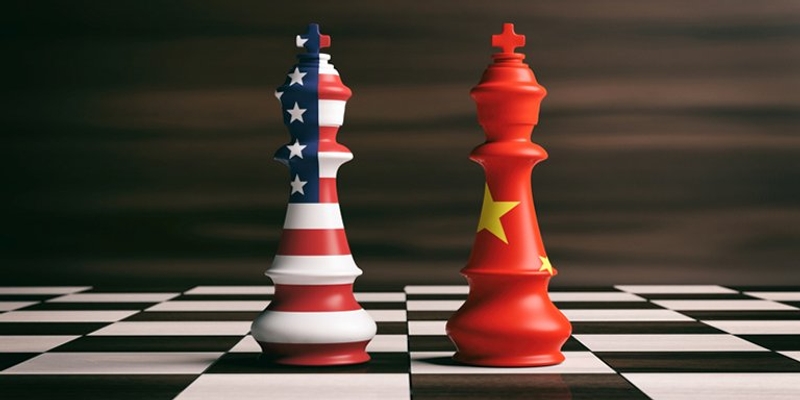 https://hkmb.hktdc.com/en/Njc3NTI2OTI0
Business Association Highlights Significant Costs of Decoupling from Mainland China
The U.S. Chamber of Commerce recently issued a report detailing "the magnitude and range of economic effects" that could result from a decoupling of the United States and mainland Chinese economies in order to "better illuminate the choices that policymakers will have to make to identify the optimal degree of economic engagement" with mainland China.
The report acknowledges that there are legitimate reasons for the United States to consider an alternative economic relationship with mainland China. "From China's Indigenous Innovation initiatives in 2009, to Made in China 2025 in 2015, to a new generation of state controls on data, Beijing has deployed a mix of market access limits, industrial policies, and regulatory restrictions to support the competitive position of domestic companies and reduce dependence on foreign technology and expertise," the report states. Beijing has also "made explicit its plans to overtake and displace leading international technology companies" and recently enacted, in contravention of mainland China's formal legislative review process, "new measures to blunt the impact of national security and foreign policy measures enacted by other countries."
In response, the report states, the United States has already taken measures to start the decoupling process. These include a more restrictive approach to foreign acquisitions of U.S. firms due to security concerns, the expanded use of export controls to prevent transfers of sensitive technologies, and the imposition of tariffs under Section 301 and other trade policy authorities. Effects have included a significant drop in bi-lateral trade since 2017, two-way foreign direct investment at decade-low levels, and disruptions in supply chains for telecommunications and semiconductors.
Going forward, the report argues for an approach to decoupling that is targeted and fact-based (e.g., limited to segments of trade, investment and technology that meaningfully impair U.S. national security). Such an approach would be "more appealing for U.S. allies and therefore have a better chance of success in the long run." However, it would also be a challenge to implement because of the deterioration in broader bi-lateral relations.
In this environment it is important for policymakers to better understand the economic costs of decoupling, which are the focus of this report. For example, the report asserts that if existing 25 percent tariffs were expanded to cover all two-way trade, the United States would forgo US$190 billion in GDP annually by 2025, with losses surpassing US$250 billion by 2030. In addition, if decoupling leads to the sale of half the U.S. FDI stock in mainland China, U.S. investors would lose US$25 billion per year in capital gains and models point to one-time GDP losses of up to US$500 billion.
There are other costs besides the loss of potential revenue, the report states. These include firms from other nations picking up vacated U.S. market share in mainland China, higher import costs for intermediate products and final products, the cost of replacing supply chains in mainland China with new networks elsewhere, lost efficiency due to diminished U.S. competitiveness, and less international trust in the U.S. as an open economy.
The report therefore calls for an economic impact assessment to inform decoupling policy decisions. "The high price tag of decoupling suggests that a more partial decoupling is better for the U.S. interest," the report states, "but further cost-benefit analysis is needed to be certain."
North America
Mainland China
USA
North America
Mainland China
USA
North America
Mainland China
USA
North America
Mainland China
USA
North America
Mainland China
USA
North America
Mainland China
USA