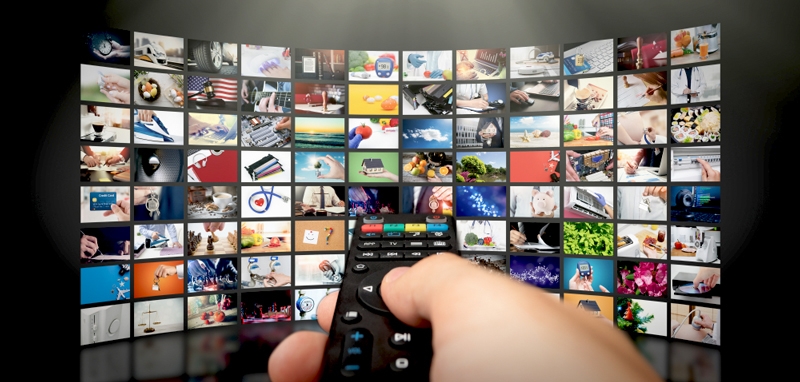 https://hkmb.hktdc.com/en/NjU5NTQ3MDY4
Thai Consumer Preferences: Home Entertainment
Home entertainment is probably one of the best ways people can escape from the emotional stress created by the pandemic. In a recent HKTDC Research study, 83% of the Thai consumers surveyed planned to spend more or about the same as they do now on home entertainment in the next three years. Widespread technological change means that the entertainment industry is facing more disruption than most. It is not just the content it provides that needs to meet shifting expectations – home entertainment suppliers must also battle with challenges around the medium of delivery and audience access to that content.
Thai Consumers' Expected Changes in Spending Pattern in the Next Three Years (Services)
Categories

Spend More

Unchanged

Spend Less

Net
(Spend More - Spend Less)

Dining Out and Meal Delivery

e.g. restaurants, coffee shops

49%

32%

19%

30%

Home Entertainment

e.g. subscriptions for home cinema, anime, gaming

46%

37%

17%

29%

Travel and Leisure

50%

28%

22%

28%

Education

e.g. self-improvement, special interest courses

41%

45%

14%

27%

Health, Beauty and Wellness

e.g. membership of fitness / beauty salons

42%

39%

19%

23%
Source: HKTDC Survey
In line with global trends, Thai consumers are spending less time watching TV. From 2012 to 2016, the amount the average viewer watched fell from 3.2 hours per day to 2.5 - a CAGR of -6.0%. It was anticipated that, by 2020, the time spent on traditional audio-visual mediums (e.g. TV set) will decrease to 1.9 hours per day - a CAGR of -6.4%. This would mean that the total annual amount of traditional audio-visual consumption in Thailand is 19.755 billion hours, according to Thammasat Business School. 
In contrast, Over-the-Top platforms (OTTs), also called online content providers, or rich interaction applications (RIAs), continue to flourish and support local growth in Thailand. In 2016, OTT players in Thailand generated THB36.8 billion (HK$9.51 billion) and around 29,456 job positions were created to serve the production of the online content industry, according to CONC Thammasat analysis. 
There is a large number of local online content creators as well as an increasingly wide variety of offers by traditional broadcasters in Thailand. Traditional broadcasters have seen an accelerated shift from broadcast and traditional media to online consumption of news and entertainment. 
It is evident that increasing numbers of Thais are looking for alternatives to traditional entertainment sources. We identified a few home entertainment trends in Thailand that need to be watched. 
Video streaming  
Audio-visual markets in Thailand have made great progress in recent years. According to Statista, revenue from video streaming in Thailand was projected to reach US$99 million (HK$767.4 million) in 2020. Video streaming is expected to show an annual growth rate of 16.6% (CAGR 2020-2025), which Statista suggests will result in projected sales of US$214 million by 2025. 
It is clear that video streaming in Thailand will continue to grow exponentially as people shift from consuming text and photos online to streaming videos. Most of our focus group respondents indicated that they already have at least a few streaming video subscriptions. Respondents believe that, with video streaming, they can gain access to content faster and easier, anywhere and anytime via various devices of their choice. Compared to the traditional channels of broadcast and cablecast, consumers now have more choices and more power. 
Benefitting from an increasing range of creation and distribution platforms and services, producers and content creators can create, reach, and expand viewership without the content industry's traditional intermediaries. They can use OTT platforms as a creative space with reduced production costs and lower barriers to entry. 
Movie streaming 
Technology is changing the way people consume information and entertainment. As the pandemic keeps cinemas closed, moviegoers find themselves having to watch films at home instead. Home movie streaming is suddenly becoming the "new normal" in a changing world. 
Netflix has been available in Thailand from January 2016.  Since then, it has steadily increased its offering of well-known blockbuster titles, as well as local Thai and Asian shows. The monthly fee for a Netflix Thailand package ranges from THB99 (mobile-only) to THB419 (Ultra HD 4k). The price of packages is based on the number of simultaneous screen sessions and the image quality of the stream. 
Other leading movie-streaming platforms include Primetime HDTV, the first streaming service to bring US movies and TV to Thailand; Doone , a Thai-centric streaming service providing movies and shows with a heavily localised flavour; Hollywood HDTV, which offers a Hollywood-weighted film selection plus some picks from Japan; Iflix, which provides access to a stockroom of South-east Asian, Chinese, Korean and Hollywood films from Fox, Disney, Paramount, Warner Bros and MGM; and Hooq.tv, which is a bit of everything, local and international, all available to watch both online and offline. 
Focus group respondents revealed some reasons why they are ditching cable TV subscriptions in favour of streaming video services. Pointing to the greater convenience they provide, one said: "I don't want to be tied to a TV schedule. With movie streaming, I can watch programs when I am free – while sitting on a bus, or queueing up in front of a counter, etc." Another preferred the personalised service, saying: "The movie streaming app makes recommendations based on my viewing profile. That saves me a lot of time searching for something I might like to watch." In short, video and movie streaming services match the lifestyle of today's entertainment consumers. 
Cloud gaming 
According to mobile operator Advanced Info Service (AIS), the value of Thailand's game market grew 16.6% year-on-year to THB23.3 billion in 2019. With 27.8 million active gamers in Thailand, the industry's revenue was expected to rise to THB27 billion in 2020. 
There are many factors shaping the future of the gaming industry right now. The Xbox Series X and PlayStation 5 were both scheduled to both come out in late 2020. Virtual reality (VR) and augmented reality (AR) gaming will be boosted by the rise of 5G, as download lag times vanish. 
Moreover, cloud gaming has changed the way video games are played, distributed, and sold. Microsoft, Google, Nvidia, Sony and many other market players are hedging against a future where discs, downloads, even consoles are no longer required, because gamers can stream games across the Internet as easily as they stream a YouTube or Netflix video. There may be a bumpy road ahead for cloud gaming, like any new technology. But it appears that in the future anyone with a good Internet connection will be able to play the best games. 
5G networks will have a sweeping impact on all aspects of digital entertainment. As 4K UHD content becomes more common, 5G download speeds mean mobile viewers will not have to settle for a downgrade in quality as they watch. 5G will also mean that cloud-based subscription gaming services do not have to be tethered to the home. Flexibility and innovation are the only way operators can monetise future opportunities. 
---
[1] The HKTDC conducted a consumer survey and four focus groups in the cities of Bangkok and Chiang Mai in April‑September 2020. 1,004 Thai consumers aged between 18 and 60, with a monthly household income of THB30,000 (US$930) or above, responded to the survey. The participants in the focus groups, as well as fulfilling the same age and income requirements as the survey respondents, had to be internet and mobile phone users, and to have travelled abroad at least once in the past year.
ASEAN
Southeast Asia
Thailand
ASEAN
Southeast Asia
Thailand
ASEAN
Southeast Asia
Thailand
ASEAN
Southeast Asia
Thailand
ASEAN
Southeast Asia
Thailand
ASEAN
Southeast Asia
Thailand
ASEAN
Southeast Asia
Thailand
ASEAN
Southeast Asia
Thailand
ASEAN
Southeast Asia
Thailand
ASEAN
Southeast Asia
Thailand
ASEAN
Southeast Asia
Thailand
ASEAN
Southeast Asia
Thailand
ASEAN
Southeast Asia
Thailand
ASEAN
Southeast Asia
Thailand