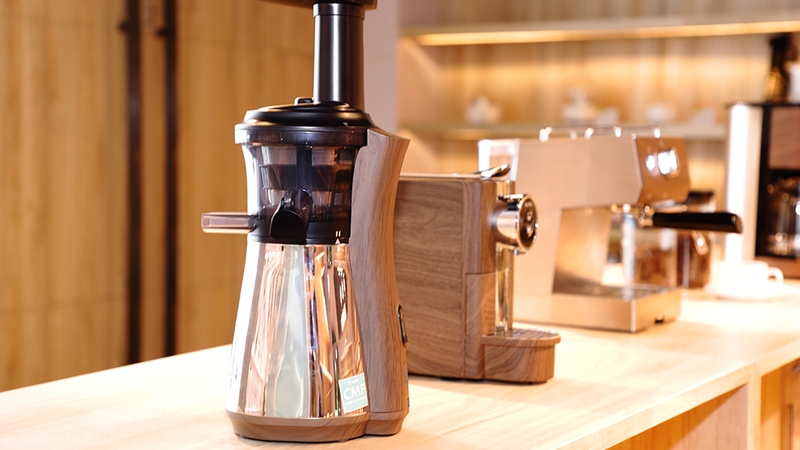 https://hkmb.hktdc.com/en/NjQ4MDQ2MTI5
Mainland Home Appliance Maker Secures IPR Protection in Overseas Markets through Hong Kong
Guangdong Xinbao Electrical Appliances Holdings Co Ltd specialises in the design, development, manufacturing and marketing of home appliances. The company uses Hong Kong's legal consultancy services to handle overseas patent registration and intellectual property rights (IPR) protection, while actively expanding its customer base in overseas markets through the city, according to Jiangang Guo, Chairman and General Manager of the company. ​​​​​​​
Small Home Appliance Maker
Established in Foshan in 1995, Guangdong Xinbao Electrical Appliances Holdings Co Ltd specialises in the design, development, manufacturing and marketing of home appliances, including electric kettles, coffee machines, bread makers and toasters. Listed on the SME Board of the Shenzhen Stock Exchange since 2014, the company is a national high-tech enterprise and has won the Red Star Award and other industrial design awards on many occasions. It owns more than 2,600 technology patents and has established a marketing network covering more than 100 countries and territories. Its products are mainly exported, with overseas sales accounting for over 80% of total revenue.
Expanding the Clientele
Guo said Xinbao has close ties with Hong Kong and has been using the territory to expand its clientele since the 1990s. He said the company established a subsidiary in Hong Kong in 1997 for overseas marketing, and this subsidiary now has more than 10 employees whose job is to liaise with overseas clients and sign contracts with those who prefer to have contracts signed in Hong Kong.
Xinbao took part in exhibitions in Hong Kong between 2000 and 2005 to market new products to prospective customers and raise its profile abroad. Guo saw these events as a good way of reaching new clients, saying that participation in these fairs was a big help to them finding overseas customers and building up customer resources. After acquiring considerable customer resources through Hong Kong for more than 10 years, the company has been joining more exhibitions in target markets – such as Germany and the US – in recent years, he added.
IPR Protection in Overseas Markets
Xinbao is committed to providing a diversified system of home appliance technical services and develops products according to different customer requirements. It attaches great importance to independent research and development and owns the proprietary brand Donlim. The group employs several hundred engineers to design and develop products. Some of them have been to the US and Europe to study advanced manufacturing technologies and feel the latest international trends.
Guo was convinced that product development was vital in this competitive sector. He said that in the home appliance industry, innovation means maintaining one's core competitiveness, and for export-oriented firms like Xinbao, IPR protection for self-developed products is particularly important.
Guo reckoned that intellectual property needs to be protected through patent registration, and that is why Xinbao uses Hong Kong's legal consultancy services to handle matters of overseas patent registration and IPR protection.
Guo said Hong Kong practises the common law system like many overseas countries. Its professionals are more familiar with international laws and regulations and the latest trends.
In his opinion, Hong Kong legal practitioners are more experienced in the handling of external patent registration and are more professional in their handling of business matters. At the same time, language proficiency also makes it more convenient for them to handle overseas business.
Although Hong Kong-based legal firms may cost more, Guo saw their expertise as justifying the extra outlay, especially for export-focussed companies. He added that Hong Kong's professional legal services, though more costly, have advantages and premium services that cannot be replaced by the mainland legal sector. Export-oriented and innovative manufacturing firms like Xinbao are willing to come to Hong Kong to use its premium services at a higher price.
​​​​​Research and Innovation Crucial for Staying Competitive
Guo said home appliance manufacturers still face many challenges in their future development. First is the challenge of developing new products, with old products quickly rendered obsolete by new developments. Guo said that continuous innovation in production technologies and enhanced R&D capabilities are essential for home appliance manufacturers' survival.
The second challenge is competition from peers. Guo said that improving the quality of one's products is an important way to stay competitive. To this end, Xinbao has been striving to enhance its R&D capability, including organising R&D teams to go on study tours abroad and automate its production lines.
Despite a competitive market, manufacturers are not entirely on their own, with some support available from the public sector. Guo explained that the Foshan city government and the relevant government departments have been very helpful in this process and have given Xinbao technological innovation investment subsidies. Xinbao is recognised by the Guangdong Science and Technology Department as the Guangdong Engineering Institute of Household Electric Appliance with Heating and Electro-motion and is engaged in consumer behaviour studies with Tsinghua University, the Hong Kong University of Science and Technology and other institutions.
In conclusion, Guo said that traditional home appliance manufacturers must continuously increase their R&D capability and production capacity in order to maintain their core competitiveness and secure a firm position in the international and domestic markets.
Company interview conducted by PricewaterhouseCoopers Advisory Services Limited
---
Note 1: The opinions and views expressed are those of the interviewees and do not necessarily reflect the views of HKTDC or PwC. HKTDC or PwC shall in no way be responsible for the accuracy, completeness or timeliness of the information provided by them, and for any loss associated with the use of such information.
Note 2: This English version of the case study is translated by HKTDC based on the Traditional Chinese version prepared by PricewaterhouseCoopers Advisory Services Limited. Should there be any inconsistency or ambiguity between this English version and the Traditional Chinese version, the Traditional Chinese version shall prevail. PricewaterhouseCoopers Advisory Services Limited will not have or accept any liability, obligation or responsibility whatsoever for any loss, destruction or damage (including without limitation consequential loss, destruction or damage) however arising from or in respect of any use or misuse of or reliance on the English version of this case study.
Electronics & Electrical Appliances
Electronics & Electrical Appliances
Electronics & Electrical Appliances
Intellectual Property
Electronics & Electrical Appliances
Intellectual Property
Electronics & Electrical Appliances
Intellectual Property
Electronics & Electrical Appliances
Intellectual Property
Electronics & Electrical Appliances
Intellectual Property
Electronics & Electrical Appliances
Intellectual Property
Mainland China
Hong Kong
Hong Kong
Mainland China
Hong Kong
Hong Kong
Hong Kong
Mainland China
Hong Kong
Hong Kong
Mainland China
Hong Kong
Hong Kong
Mainland China
Hong Kong
Hong Kong
Mainland China
Hong Kong
Hong Kong
Mainland China
Hong Kong
Hong Kong
Mainland China
Hong Kong