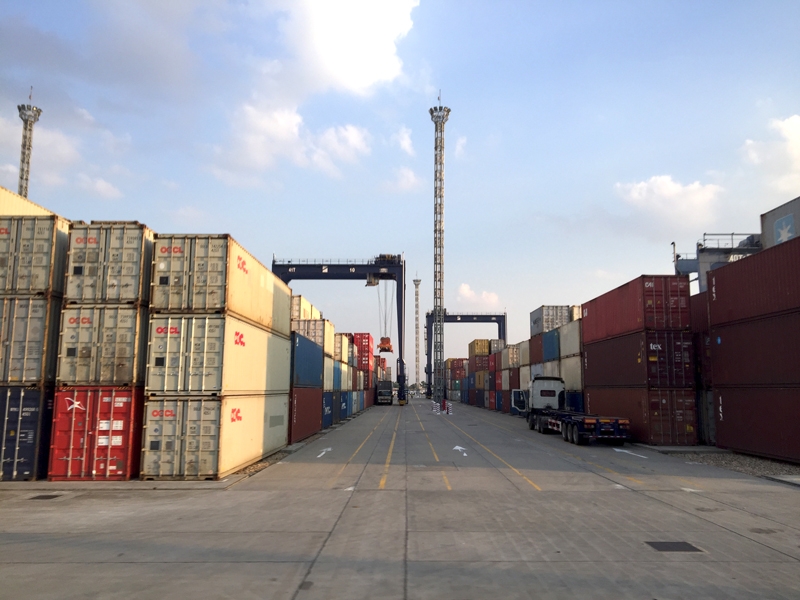 https://hkmb.hktdc.com/en/NjExMjE0MjA2
MYANMAR: Work Complete on Capacity Boost for Thilawa Port
Cargo ships with draughts of up to 10 metres are now permitted to dock at Yangon's Thilawa Port, according to Notification Yaka/24-1/1282 -2020, a recent edict issued by the Myanmar Port Authority (MPA). Previously, only vessels with a maximum draught of 9.5 metres had been approved, but recent improvements undertaken by the MPA have boosted the port's capacity. The exact draught capacity, however, will vary from day to day in line with tidal factors, with full guidance provided on a monthly basis by MPA.
As a result of the improvements, the port can now accommodate ships of up to 20,000 tonnes (2,000 TEU) in capacity. This increased draft is expected to boost the throughput of overseas containerised cargo at the port, while also raising the overall volume of trade and lowering costs.
Thilawa Port is one of Yangon's two primary ports, along with the Port of Yangon, which has a nine-metre draught and can only accommodate vessels of up to 15,000 tonnes (1,500 TEUs). Both ports are situated along the Yangon River, with the Yangon Port in downtown Yangon and the Thilawa Port 16km downstream. Thilawa Port will now be able to handle 7,300 vessel calls annually, while Yangon Port will be able to handle up to 4,380 annual vessel calls.
ASEAN
Southeast Asia
Myanmar
ASEAN
Southeast Asia
Myanmar
ASEAN
Southeast Asia
Myanmar
ASEAN
Southeast Asia
Myanmar
ASEAN
Southeast Asia
Myanmar