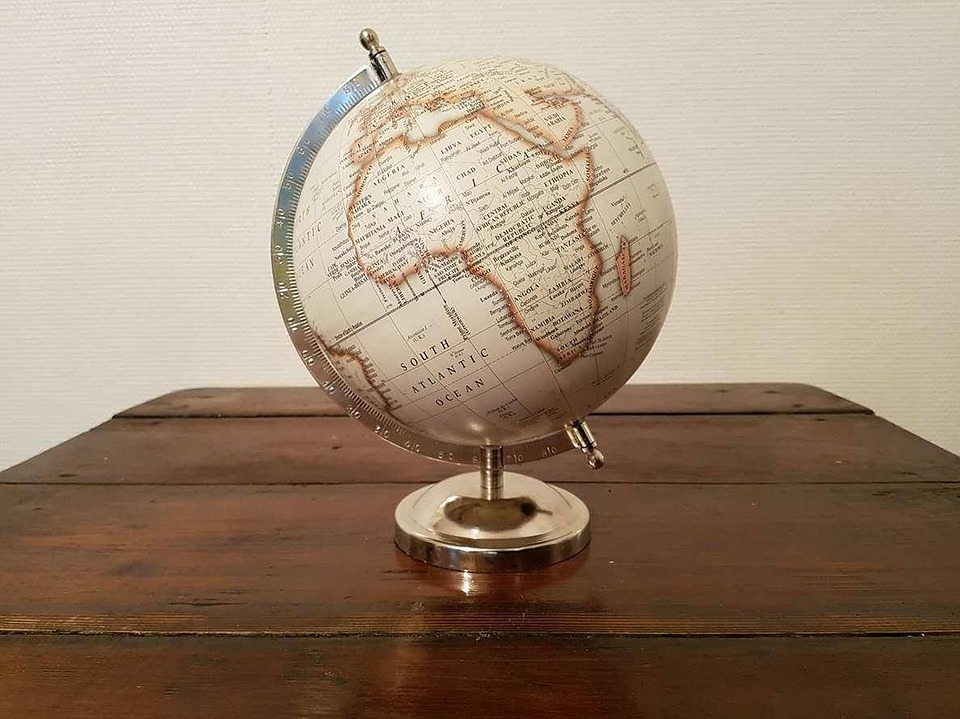 https://hkmb.hktdc.com/en/NjA2NzcxMjE4
AFRICA: UN Economic Commission for Africa Launches Trade Platform for AfCFTA
The United Nations' Economic Commission for Africa (ECA) has officially launched the African Trade Exchange, or ATEX, intended to facilitate trade between buyers and suppliers when the African Continental Free Trade Area (AfCFTA) agreement kicks in at the beginning of next year. The new online trading platform was unveiled during Africa Industrialisation Week, an event organised by the African Union, starting on 16 November 2020.
The AfCFTA will create the world's largest free trade area, with more than 1.2 billion people in a US$2.5 trillion economic bloc. The agreement entered into force on 30 May 2019, and is due to become active from 1 January 2021, with full implementation targeted by 2030.
According to Almoustapha Cisse, ECA's Acting Director, Division of Technology, Innovation, Publication and Knowledge Management, ATEX will be a B2B e-commerce platform, improving cross-border trading, and will also provide businesses with access to high quality products from verified African suppliers in an efficient way. Buyers will also be able to take advantage of reduced average trading costs based on AfCFTA rules.
Once registered on the site, ATEX buyers and sellers will have access to details of AfCFTA rules, procedures and resources; will be able to search for and source potential supply chain partners; can examine specifications and pricing of various products; and, importantly, will be able to make payments and arrange logistical services through integrated links to the platform.
Afreximbank, the supranational African export–import bank, will be leading the digital payment system underpinning the project. This will be developed from its Pan-African Payment Settlement System (PAPSS), allowing buyers to make near-instantaneous settlements using local currencies. The PAPSS has already been developed and piloted successfully in the West Africa Monetary Zone.
Africa
Ghana
Kenya
Rwanda
Niger
Chad
Congo
Djibouti
Guinea
Eswatini
Mali
Mauritania
Namibia
South Africa
Uganda
Cote d'Ivoire
Senegal
Togo
Egypt
Ethiopia
Gambia
Sierra Leone
Western Sahara
Zimbabwe
Burkina Faso
Sao Tome and Principe
Gabon
Equatorial Guinea
Mauritius
Angola
Lesotho
Tunisia
Somalia
Algeria
Cameroon
Nigeria
Zambia
Africa
Ghana
Kenya
Rwanda
Niger
Chad
Congo
Djibouti
Guinea
Eswatini
Mali
Mauritania
Namibia
South Africa
Uganda
Cote d'Ivoire
Senegal
Togo
Egypt
Ethiopia
Gambia
Sierra Leone
Western Sahara
Zimbabwe
Burkina Faso
Sao Tome and Principe
Gabon
Equatorial Guinea
Mauritius
Angola
Lesotho
Tunisia
Somalia
Algeria
Cameroon
Nigeria
Zambia
Africa
Ghana
Kenya
Rwanda
Niger
Chad
Congo
Djibouti
Guinea
Eswatini
Mali
Mauritania
Namibia
South Africa
Uganda
Cote d'Ivoire
Senegal
Togo
Egypt
Ethiopia
Gambia
Sierra Leone
Western Sahara
Zimbabwe
Burkina Faso
Sao Tome and Principe
Gabon
Equatorial Guinea
Mauritius
Angola
Lesotho
Tunisia
Somalia
Algeria
Cameroon
Nigeria
Zambia
Africa
Ghana
Kenya
Rwanda
Niger
Chad
Congo
Djibouti
Guinea
Eswatini
Mali
Mauritania
Namibia
South Africa
Uganda
Cote d'Ivoire
Senegal
Togo
Egypt
Ethiopia
Gambia
Sierra Leone
Western Sahara
Zimbabwe
Burkina Faso
Sao Tome and Principe
Gabon
Equatorial Guinea
Mauritius
Angola
Lesotho
Tunisia
Somalia
Algeria
Cameroon
Nigeria
Zambia
Africa
Ghana
Kenya
Rwanda
Niger
Chad
Congo
Djibouti
Guinea
Eswatini
Mali
Mauritania
Namibia
South Africa
Uganda
Cote d'Ivoire
Senegal
Togo
Egypt
Ethiopia
Gambia
Sierra Leone
Western Sahara
Zimbabwe
Burkina Faso
Sao Tome and Principe
Gabon
Equatorial Guinea
Mauritius
Angola
Lesotho
Tunisia
Somalia
Algeria
Cameroon
Nigeria
Zambia
Africa
Ghana
Kenya
Rwanda
Niger
Chad
Congo
Djibouti
Guinea
Eswatini
Mali
Mauritania
Namibia
South Africa
Uganda
Cote d'Ivoire
Senegal
Togo
Egypt
Ethiopia
Gambia
Sierra Leone
Western Sahara
Zimbabwe
Burkina Faso
Sao Tome and Principe
Gabon
Equatorial Guinea
Mauritius
Angola
Lesotho
Tunisia
Somalia
Algeria
Cameroon
Nigeria
Zambia
Africa
Ghana
Kenya
Rwanda
Niger
Chad
Congo
Djibouti
Guinea
Eswatini
Mali
Mauritania
Namibia
South Africa
Uganda
Cote d'Ivoire
Senegal
Togo
Egypt
Ethiopia
Gambia
Sierra Leone
Western Sahara
Zimbabwe
Burkina Faso
Sao Tome and Principe
Gabon
Equatorial Guinea
Mauritius
Angola
Lesotho
Tunisia
Somalia
Algeria
Cameroon
Nigeria
Zambia