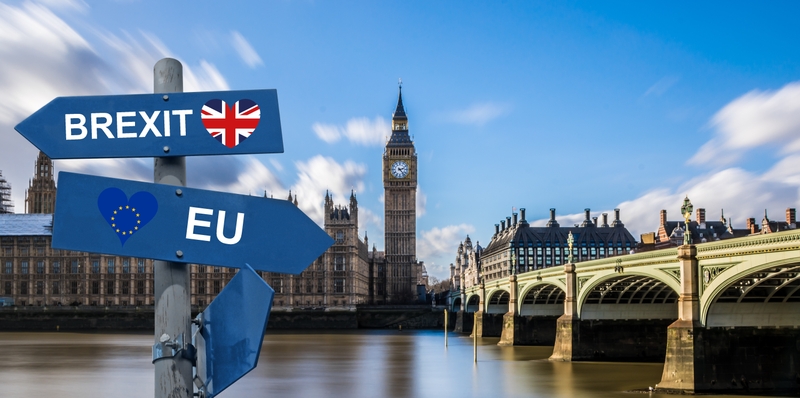 https://hkmb.hktdc.com/en/NjA2NjgyNDc2
The UK's Latest Trade Agreements and Ongoing Trade Negotiations with Third Countries
Since announcing its withdrawal from the EU, the UK has successfully negotiated numerous trade agreements and continues to actively engage in trade negotiations. As the UK will no longer benefit from trade agreements between the EU and third countries after 31 December 2020, it is working to reproduce the effects of such agreements in order to ensure the continuity of trading arrangements for UK businesses.
The UK aims to secure free trade agreements with countries covering 80% of UK trade within the next three years. Accordingly, it has signed trade agreements that are expected to take effect from 1 January 2021 with the countries and trading blocs identified below. The UK has also signed mutual recognition agreements (MRAs) with Australia, New Zealand and the United States. Under MRAs countries recognise the results of one another's conformity assessments, which determine whether a product can be placed on a country's market.
After 31 December 2020, it is expected that an arrangement will be in place prior to this agreement taking effect.

Kenya (Agreement in principle)

This agreement is open to accession by other members of East African Community.

Canada (Agreement in principle)

Southern Africa Customs Union and Mozambique (SACUM) trade bloc

The UK's continuity agreement signed on 2 April 2019 will not enter into force. The UK's future relationship with these countries is influenced by their relationship with the EU.



Most recently, the UK reached an "agreement in principle" with Canada. On 21 November 2020, the UK Prime Minister and the Canadian Prime Minister agreed to roll over the EU-Canada Comprehensive Economic and Trade Agreement and to begin negotiating a new UK-Canada trade deal in 2021. This agreement locks in the countries' existing trading relationship and is seen as taking the UK a step closer to ratifying the Comprehensive and Progressive Agreement for Trans-Pacific Partnership. The agreement is also reported to form part of a bigger strategic play that seeks deeper trading ties in the Americas and the Pacific.
Following the conclusion of the agreement with Canada, Hong Kong companies will be interested to note that the UK is negotiating trade agreements with the following countries that have trade agreements with the EU:
Albania

Moldova

Algeria

Agreement is not expected to be in place for 1 January 2021. Trade expected to take place under WTO terms (Generalised Scheme of Preferences for imports).

Montenegro

Bosnia and Herzegovina

Agreement is not expected to be in place for 1 January 2021. Trade expected to take place under WTO terms (Generalised Scheme of Preferences for imports).

North Macedonia

Cameroon

Serbia

Agreement is not expected to be in place for 1 January 2021. Trade expected to take place under WTO terms.

Egypt

Singapore

Ghana

Turkey

Mexico

Vietnam
Following the announcement of the UK-Canada "agreement in principle", the UK's "Shadow" International Trade Secretary (Labour's Emily Thornberry) has highlighted the urgency of securing continuity agreements with the countries identified above, particularly with Mexico and Singapore. According to recent reports, talks between the UK and Mexico have stalled and it is considered likely that they will trade on WTO terms from 1 January 2021.
The UK has had more success in its negotiations with Turkey, whereby the Turkish Ambassador to the UK said in October 2020 that "[w]e believe that we can finalize our talks soon". However, it is also being asserted that Turkey's membership in the Customs Union with the EU means that this agreement will not be possible without an EU-UK trade deal.
In relation to the UK's negotiations with Singapore, recent reports suggest that there is a chance of reaching a deal before 31 December 2020. In October 2018, the Prime Minister of Singapore said that his country is ready for a UK trade deal, adding that "[w]e can do…a short-form agreement, which is basically to continue to do with Britain what we have agreed to do with the EU…". The Prime Minister added that "[w]e hope we will be able to continue arrangements with Britain…and then we have time to work [on] some better long-term arrangements". The EU-Singapore Free Trade Agreement entered in force on 21 November 2019, and in January 2020 it was announced that this agreement would apply to the UK during the transition period.
Progress has also been made in trade negotiations between the UK and Vietnam with expectations that a trade deal based on the EU-Vietnam trade agreement will be announced in 2020. The UK Secretary of State for Foreign, Commonwealth and Development Affairs visited Hanoi in September 2020 and during this visit the Prime Minister of Vietnam expressed hope that his government would conclude a trade agreement with the UK soon. Following this visit, the British Ambassador to Vietnam announced that UK-Vietnam negotiations would be intensified.
In relation to the UK's trade negotiations with mainland China, it has been reported that the UK seeks a "special relationship" so as to offset the losses it incurs from leaving the EU. Some commentators have even speculated that a "Brexit to China" was unfolding following the UK Prime Minister's support of mainland China's Belt and Road Initiative in February 2020. However, progress in UK-mainland China negotiations has often been constrained by the UK's trade negotiations with the US. It was even reported in May 2020 that the US had been privately pressing the UK to choose between the US and mainland China. Despite recent reports that the UK has been more critical of mainland China, the UK Prime Minister stressed the importance of adopting a "balanced" approach and highlighted his desire to continue to engage with mainland China.
Hong Kong companies and those in their supply chain that are interested in following the UK's trade negotiations can find more information on the Gov.UK website.

EU
Western Europe
North America
Australasia
Southeast Asia
Middle East
Mainland China
United Kingdom
USA
New Zealand
Australia
Canada
Mexico
Singapore
Turkiye
Viet Nam
EU
Western Europe
North America
Australasia
Southeast Asia
Middle East
Mainland China
United Kingdom
USA
New Zealand
Australia
Canada
Mexico
Singapore
Turkiye
Viet Nam
EU
Western Europe
North America
Australasia
Southeast Asia
Middle East
Mainland China
United Kingdom
USA
New Zealand
Australia
Canada
Mexico
Singapore
Turkiye
Viet Nam
EU
Western Europe
North America
Australasia
Southeast Asia
Middle East
Mainland China
United Kingdom
USA
New Zealand
Australia
Canada
Mexico
Singapore
Turkiye
Viet Nam
EU
Western Europe
North America
Australasia
Southeast Asia
Middle East
Mainland China
United Kingdom
USA
New Zealand
Australia
Canada
Mexico
Singapore
Turkiye
Viet Nam
EU
Western Europe
North America
Australasia
Southeast Asia
Middle East
Mainland China
United Kingdom
USA
New Zealand
Australia
Canada
Mexico
Singapore
Turkiye
Viet Nam
EU
Western Europe
North America
Australasia
Southeast Asia
Middle East
Mainland China
United Kingdom
USA
New Zealand
Australia
Canada
Mexico
Singapore
Turkiye
Viet Nam