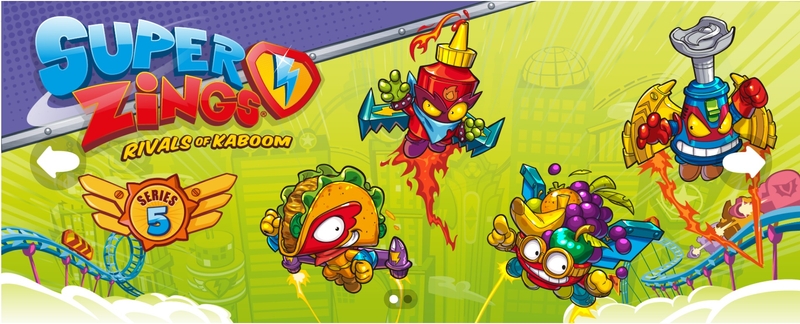 https://hkmb.hktdc.com/en/NTkyMTcwMjQx
The Greater Bay Area: Toying with Tough Times
One way or another, toys have long been at the heart of the Hong Kong story, from the days when the city was a global leader in the industry to more recent times when a collective mania has gripped the city for everything from collectible figurines to their more recent digital counterpart, the Pokémon phenomenon.
In fact, Hong Kong's toy story stretches even further back to the immediate aftermath of the Second World War, when the sector began to flourish, reaching maturity as a manufacturing offshoot of the city's thriving plastics industry in the 1970s. This success was super-charged in the 1980s when overseas toy makers from Japan and Europe entered the market, leading to the 1990s when – like everything else – the business began to go electronic, a switch perhaps best encapsulated in the famous Tamagotchi virtual pet.
Today, almost all of the production for which the Special Administrative Region (SAR) was renowned has moved to mainland China, largely to factories in Guangdong. The province is at the very core of the Greater Bay Area (GBA) initiative, which aims to create a new era in the Pearl River Delta (PRD) through a bold vision of economic and social integration.
Launched in February 2019 by the Beijing central government, the GBA initiative aims to create a PRD powerhouse linking both the Hong Kong and Macao SARs plus nine other Guangdong cities. The transformation of the region – which encompasses a massive market of 70 million potential customers with a combined GDP of US$1.6 trillion – is part of a global vision connected to China's bold aim of creating an inter-linked world through its wider Belt and Road Initiative, to establish long-lasting economic ties not only with its closest neighbours, but the wider world.
New Commitment

Now, a new character is hoping to write itself into Hong Kong's rich and varied toy story, while making the most of an increasingly integrated PRD region. In February 2020, Magic Box International Toys, headquartered in Barcelona, opened its first office in the Tsim Sha Tsui East district.
Magic Box's pioneering work in creating, producing and selling collectible toys, has seen it conquer not only the home market of Spain but also those of the primary toy-consuming economies, including the UK and many other key European markets. The company's Managing Director (Hong Kong and Mainland China), Jorge Oltra, is the first to admit that the it faces unprecedented challenges, given that the move into Hong Kong coincided with the double blow of the Covid-19 pandemic and local social disturbances, but he remains upbeat, saying: "There is no doubt things have been made more difficult for us due to the circumstances which are beyond our control. But despite the headwinds since opening the office in February, we are gradually and surely finding our feet and will continue to move forward by utilising the city's rich pool of expertise and talent in the toy-making business."
Oltra emphasised the rich human resources in Hong Kong as a big attraction for the company. He said: "One of the key reasons we established our regional office here is the availability of quality, English-speaking service providers and talent. In these strained times, especially in the initial phase of our project, we have received a high degree of support and flexibility from the Hong Kong government, its related economic and trade bodies and our local business partners."
Internationalising Distribution
Central to Magic Box's business model is creativity and the fact that the company owns literally every aspect of the collectible toys and related products that it produces, from conception, design and production to sales. The Spanish toy-maker is in control of colourful characters – such as Zomlings, Star monsters, MojiPops and the highly successful SuperZings series – as well as the stories created for them to inhabit.
Since its launch in 1994, Magic Box has sold more than 2 billion units of collectible toys in more than 30 countries. The company is now expanding and internationalising its distribution to different retail and toy specialists to better promote its proven brands and concepts in other toy markets. 
Recognised by Spain's Ministry of Economy and Competitiveness (MINECO) with an Innovative SME label valid until 15 Nov 2023, Oltra believes these stories, conceived by Magic Box's sizable creative team, are crucial to sustaining the interest of the children – boys and girls alike – who collect their colourful plastic characters and the spin-off play sets which help build a narrative and enrich their 'lives'. He said: "Our characters are designed to help children develop their imagination, they don't preach and are gender, race and ethno neutral. Yes, there are goodies and baddies, but our stories make sure that in the end outcomes favour the good."
Taking Advantage
Magic Box has attained collectible toy market leader status in Spain and the UK, mainly through distribution in convenience stores, alongside confectionery and at newsstands. This mode of distribution accounts for a high proportion of the company's overall sales. He adds that two product launches per year per collection, driven by back to school campaigns, allows full year distribution and brand awareness.
In the beginning, more than 25 years ago, Magic Box production (mainly collectible cards and simple plastic discs) took place in Spain, but now almost all the production is in China. In the future, the toymaker is eyeing the possibility of further diversifying its production to other parts of Asia, including India and Vietnam, as well as expanding its presence from production to licensing, sales, technical, quality assurance and customer service teams.
Oltra said: "There are a few fundamental reasons for our decision to invest in Hong Kong. It has a large concentration of toy companies and experienced professionals capable of organising some of the most important toy fairs in the world. Also, the production and development of toys tends to gravitate to Hong Kong and the GBA."
Also, the booming and affluent Asian consumer market has become more brand-conscious than ever, providing an unmatched opportunity for Magic Box. Instead of selling licensed products from others, the company is keen to enhance its services and merchandise through licensing homegrown figurines to brands owners, agents, manufacturers, traders and retailers in Asia.
Oltra pointed out the diversity of products that Magic Box has created, saying: "Thanks to our creative team, we've had great success in Europe licensing our brands and figurine series to many different businesses, turning into a wide array of products such as sticker books, t-shirts, backpacks, stationery, household items, bed lines, pillows, party costume, board games, playground sets and even cookies."
Magic Box plans to use this licencing know-how in combination with Hong Kong's strengths to tap the GBA. He said: "We expect to take advantage of the city's strategic location where those developments and production facilities are located and leverage the availability of internationally-minded Hong Kong's toy professionals, such as licensing agents. There is no doubt that improvements in integration and communication in the GBA, added to the harmonisation of Hong Kong and mainland immigration policies and other regulations, will facilitate greater business opportunities for companies like ours."
Confident Future
Oltra is of the firm belief that despite the undoubted challenges presented by Covid-19 and ongoing geo-political – and local – uncertainty, Magic Box has made the correct decision by choosing Hong Kong as its Asian headquarters. He said: "Regardless of the current challenges, we expect our business to prosper and believe the turnover of our Hong Kong subsidiary will significantly increase over the next few years. Don't forget, while our products are of the highest quality and come from a highly creative development team, they are priced at a level which allows customers to buy them even in very difficult economic times, and they are widely accessible for both spontaneous and planned shopping trips."
Oltra saw the mainland market, while valuable, as not without problems for a toy maker, saying: "On a per-capita basis, Chinese parents are spending considerably less than European parents on their children's toys. This seems to be a cultural phenomenon: in Europe, learning is perceived as a longer-term natural process that happens alongside or through playing and even pre-schools are perceived as an outcome of the process of play, while in China, it's perceived as an active process, requiring something more 'rigorous' than toys.
Although the company's sales are currently concentrated in the west, Magic Box, believes its imaginative, inexpensive collectible toy figurines could prove equally popular in both the GBA and the broader Asia-Pacific markets. It's a belief that has already been borne by the success of several rounds of trial orders in a number of the key Asian toy markets.
Looking ahead, Oltra said that his team would be closely monitoring the ongoing situations in Hong Kong, the GBA and in general across South East Asia, to ensure that the company develops at a level that can take full advantage, whatever the ups and downs lying ahead.
Toys & Games
Toys & Games
Toys & Games
Toys & Games
Toys & Games
Western Europe
Mainland China
Hong Kong
Spain
Hong Kong
Western Europe
Mainland China
Hong Kong
Spain
Hong Kong
Western Europe
Mainland China
Hong Kong
Spain
Hong Kong
Hong Kong
Mainland China
Western Europe
Hong Kong
Spain
Hong Kong
Mainland China
Western Europe
Hong Kong
Spain