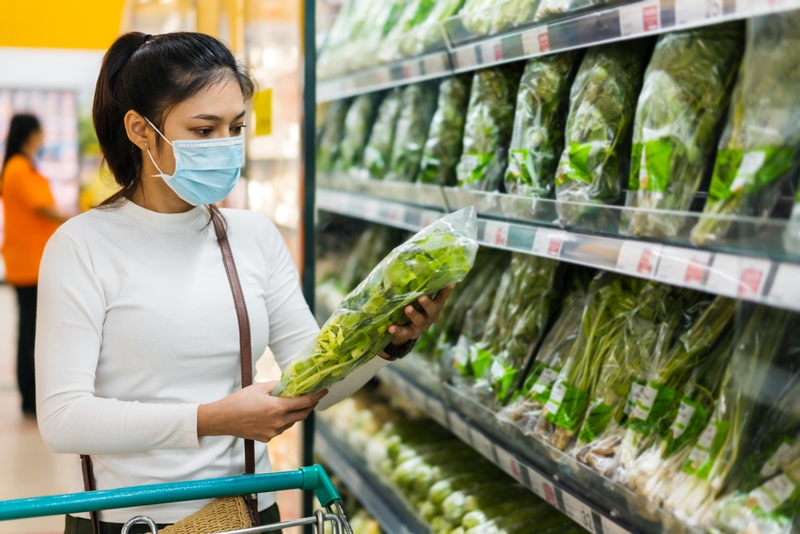 https://hkmb.hktdc.com/en/NTkyMDc3MzA4
Thai Consumers: Health and Environmental Concerns
As part of their diversification strategy, Hong Kong businesses have shown a strong interest in pursuing market opportunities in Thailand, targeting the country's rising middle class in particular. In order to understand the evolving consumer lifestyle of the Thai middle class, especially in the wake of the coronavirus epidemic which has profoundly changed the way people live, the HKTDC has recently conducted a consumer survey and four focus groups in the cities of Bangkok and Chiang Mai.
The survey and focus groups were conducted in April-September 2020. A total of 1,004 Thai consumers, aged between 18 and 60, with a monthly household income of THB30,000 (US$930) or above, responded to the survey. The participants in the focus groups, as well as fulfilling the same age and income requirements as the survey respondents, had to be internet and mobile phone users and to have travelled abroad at least once in the past year.
Survey respondents were asked to what extent they agreed with the statements describing them in the table below. From the results, it is apparent that the consumer lifestyle of the Thai middle-class is characterised by both aspirational tastes and self-consciousness.
Thai Middle-Class Consumer Lifestyle
| | |
| --- | --- |
| Descriptions | Average Rating |
| I believe in lifelong learning and self-improvement | 4.42 |
| I keep in touch with the latest digital technology trends | 4.29 |
| I am health-conscious | 4.22 |
| I am concerned about global warming and climate change | 4.14 |
| I always seek convenience and ways of saving time in my daily life | 4.05 |
| I value experiencing things more than owning goods | 3.92 |
| Travel, art and culture are important to me | 3.81 |
| I am interested in fashion trends and novelty items | 3.74 |
| I prefer unique, personalised items to standard products | 3.64 |
| I am more inclined to impulse buy than to make planned purchases | 3.04 |
Note: on a scale of 1-5, 1 denotes strongly disagree and 5 denotes strongly agree.
Source: HKTDC survey
Based on the survey data and the insights obtained from the focus groups, five major trends emerge about the lifestyles of Thai middle-class consumers. These are:
Concerned about Health and Environment
Aspiring for Personal Growth and Self-improvement
Valuing Experience over Owning Goods
Moving toward Discretionary Consumption
Seeking Convenience and Connectivity
This series of articles will discuss these five middle-class lifestyle trends in Thailand and how these trends affect their consumption behaviour.
Concerned about Health and Environment
Middle class consumers in Thailand are clearly concerned about their health. Survey respondents generally agreed with the statement "I am health-conscious", giving it an average rating of 4.22 on a scale of 1 to 5 when asked how strongly they agreed with it. All age groups are health-conscious, but those aged between 41 and 60 appear to be the ones who are most focused on wellness.
There appears to be a strong link between concern for human health and concern for the health of our planet. Respondents are generally in strong agreement with the statement "I am concerned about global warming and climate change" (it gets a rating of 4.14). Such strong concern is common across all age groups.
Thai Middle-Class Consumer Lifestyle by Age Group
Descriptions

Average Rating

18-30

31-40

41-60

I am health-conscious

4.15

4.27

4.29

I am concerned about global warming and climate change

4.01

4.22

4.22
Note: on a scale of 1-5, 1 denotes strongly disagree and 5 denotes strongly agree.
Source: HKTDC survey

These values and attitudes have a strong influence on how respondents spend their money. Health-conscious people are likely to spend more on gym memberships, outdoor activities, exercise machines, diet supplements and healthy food. Many respondents said that they make health their top priority and are dedicated to protecting their own and their family's health. One 34-year-old told the survey: "I usually prefer organic produce when I prepare meals for my family. I take vitamins daily, and I do exercise a few times a week."
Historically, environmental protection and human health have been treated as separate topics, but these two are beginning to become inextricably connected. Many respondents believe that their ability to avoid disease is connected to the food they eat, the water they drink, the air they breathe, and the ways they interact with nature. For example, viruses such as the coronavirus, Ebola and flu take root in animal hosts before spreading to the human population. The ways that these viruses and other infections are transmitted from animals to humans demonstrate the link between environment and human health. 
Health-conscious middle-class consumers have done their research about what they believe to be healthy living. They are sceptical of sensational messaging. Explaining why, one 38-year old respondent in Chiang Mai said: "I have largely tuned out traditional media advertising because I do not trust it. Also, sensational claims like losing 30 kg in a month do not sound authentic to me. Before I buy a new wellness product or service, I search for independent expert opinions and user reviews."
Another male respondent added: "When it comes to wellness products, I do my research before jumping to a conclusion. I trust user recommendations and expert opinions more than advertisements from the brands. Those products tend to be expensive. If I make the wrong choice, it will end up wasting my money and harming my health."
Middle-class consumers in Thailand are also starting to seek out brands that help them make better, more responsible choices. For example, most respondents in the focus groups indicated that they were willing to think more about sustainability when making purchasing decisions. One mother from a Bangkok focus group said: "While buying things, I want to cut back on the vast amounts of waste headed to landfills and offer a better environment and future to my children."
The rise in health consciousness among middle class consumers will create significant opportunities for health care providers, insurance companies, medical equipment manufacturers, health supplement providers and organic food producers.
Similarly, growing environmental awareness goes hand in hand with new narratives around energy saving, carbon emissions, climate change, and food safety. When consumers become more aware of the fact that protecting the environment and human health go together, they are more attracted to sustainable products, green brands and responsible companies.
Health & Beauty
Environmental Protection
ASEAN
Southeast Asia
Thailand