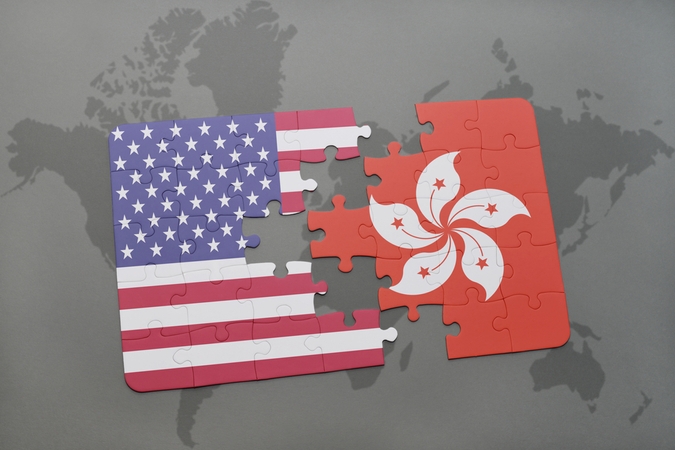 https://hkmb.hktdc.com/en/NTgwODY0OTUz
Hong Kong Files WTO Case Against U.S. "Made in China" Marking Requirement
As previously reported, U.S. Customs and Border Protection issued a general notice earlier this year formally requiring all goods originating in Hong Kong to be marked to indicate "China" as their country of origin, effective for goods entered or withdrawn from warehouse on or after 10 November. This action stemmed from a 14 July executive order that suspended the application of Section 201(a) of the United States-Hong Kong Policy Act of 1992 to the U.S. marking statute (Section 301 of the Tariff Act of 1930).
Section 304 of the Tariff Act (19 U.S.C. 1304) provides that, unless excepted, every article of foreign origin (or its container) imported into the United States must be marked in a conspicuous place as legibly, indelibly and permanently as the nature of the article (or its container) will permit, in such a manner as to indicate to the ultimate purchaser in the United States the English name of the country of origin of the article. Failure to mark an article in accordance with these requirements is penalised with the levy of a duty of ten percent ad valorem. Part 134 of Title 19 of the U.S. Code of Federal Regulations implements the country of origin marking requirements and exceptions of 19 U.S.C. 1304.
On 30 October, Hong Kong filed a dispute settlement case with the World Trade Organisation objecting to this change in U.S. country of origin marking requirements. The United States has ten days to respond to Hong Kong's request and the two sides will then have 60 days to explore a mutually-acceptable solution via bi-lateral consultations. If an understanding cannot be reached, Hong Kong will have the option of requesting the establishment of a dispute settlement panel. A case would take a minimum of six months to be adjudicated and the panel ruling could then be appealed to the Appellate Body, which is currently unable to consider cases due to a lack of quorum.
Hong Kong joined the General Agreement on Tariffs and Trade in 1986 and was among the founding members of the WTO in 1995. Mainland China joined the WTO in 2001 but Hong Kong remains a separate WTO member. On 13 October, Hong Kong's Ambassador to the WTO Laurie Lo addressed the WTO General Council regarding the new marking requirement. She argued that "from a systemic perspective, if a Member were allowed to unilaterally and arbitrarily dictate the name of another Member, or the name of the place of production or the identification that can be shown on the products of another Member, without regard to the facts, prevailing commercial practices and the relevant WTO rules, serious disruptions would be caused to international trade." She added that denying a member's right to mark the origin of its products for international trade clearly, truthfully and unambiguously "is tantamount to erasing the name of a Member from an overseas market, together with the brand names and goodwill that its entrepreneurs and traders have worked so hard for generations to build." 
At a press conference held on 30 October, Hong Kong Secretary for Commerce and Economic Development Edward Yau Tang-wah said that this is the first time that Hong Kong has filed a complaint with the WTO directly against a fellow member since 1997, when Hong Kong became a special autonomous region of mainland China following the handover from British rule.
Initially, traders in both the United States and Hong Kong were concerned that the Section 301 tariffs applicable to mainland Chinese goods would also apply to goods produced or substantially transformed in Hong Kong as a result of the country of origin marking change. However, the U.S. government has clarified that Section 301 duties will not apply to Hong Kong origin goods. CBP indicates in an informative document last updated on 6 October that "goods that are products of Hong Kong should continue to report International Organization for Standardization (ISO) country code "HK" as the country of origin when required." The document adds that "goods that are not marked properly after the transition period may be brought into a Foreign Trade Zone to be properly marked under a permit to manipulate issued by the Port Director".
North America
Hong Kong
USA
Hong Kong
North America
Hong Kong
USA
Hong Kong
North America
Hong Kong
USA
Hong Kong
North America
Hong Kong
USA
Hong Kong
Hong Kong
North America
Hong Kong
USA
Hong Kong
North America
Hong Kong
USA
Hong Kong
North America
Hong Kong
USA