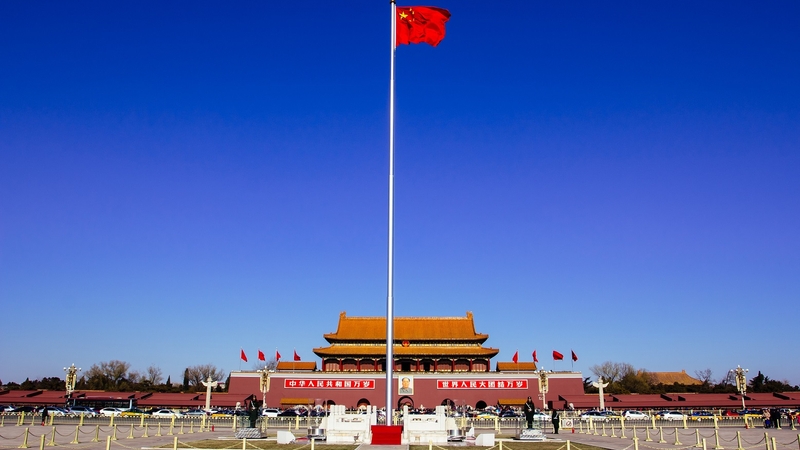 https://hkmb.hktdc.com/en/NTc3MTY2NzA2
China Announces 14th Five-Year Plan and Long-Range Objectives
The Fifth Plenary Session of the 19th CPC Central Committee concluded 29 October adopted the Central Committee's proposals for the formulation of the 14th Five-Year Plan (2021-2025) for National Economic and Social Development and the Long-Range Objectives Through the Year 2035.

The session unveiled a set of long-range objectives for the country to basically achieve socialist modernisation by 2035. China's economic, technological and composite national strength is expected to rise significantly. The country aims to make new strides in the growth of the economy and the per capita income of its urban and rural residents. Major breakthroughs are also expected to be made in core technologies in key areas, and the country targets to become a global leader in innovation.
The session also put forward the major objectives for economic and social development during the 14th Five-Year Plan period, including making new strides in economic development, realising sustained and healthy economic development on the basis of a marked improvement in quality and efficiency, fully tapping the potential for economic growth, further optimising the economic structure, making marked improvements in the country's innovation capacity, building an industrial foundation of high standards, significantly modernising the industrial chain, building a more solid agricultural foundation, improving the co-ordinated development of urban and rural areas, and achieving major progress in the building of a modern economic system.
The session stressed that in order to fulfil the 14th Five-Year Plan and the long-range objectives through the year 2035, it is necessary to uphold overall party leadership, fully mobilise all positive factors, extensively unite with all forces that can be united with, and form strong synergies for development. It is also necessary to ensure the long-term prosperity and stability of both Hong Kong and Macao and advance the peaceful development of cross-Strait relations and national reunification.
Source: State Council
Mainland China
Mainland China
Mainland China
Mainland China