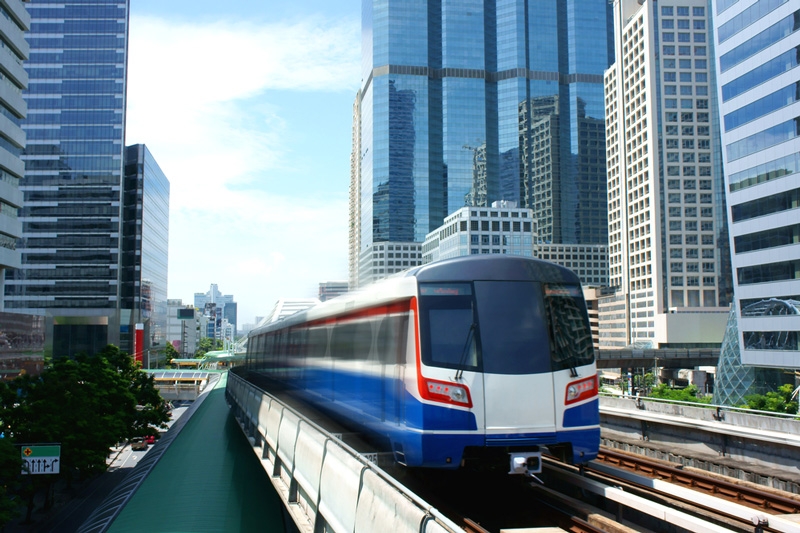 https://hkmb.hktdc.com/en/NTc0NjMwOTM4
Thailand: The Gateway to the ASEAN Market (2)
With a population of 69 million, Thailand, located at the heart of ASEAN, is considered by many as an entry point to the ASEAN market, thanks to the country's business-friendly policies, technological advancement, well-connected infrastructure, and cultural diversity, in addition to its strategic geographic location.
Closer Ties with Hong Kong
With the commitments made by the two economies under the Hong Kong-ASEAN Free Trade Agreement and related Investment Agreement, trade and investment between Hong Kong and Thailand have been given a further boost through enhanced legal protection and better market access. In the current uncertain export environment, Thailand has become more important than ever as a trusted partner which can help secure, maintain, and improve access to the ASEAN markets for Hong Kong goods and services. The country is an ideal destination for Hong Kong companies, especially SMEs looking for market expansion.
The HKTDC has been working to facilitate closer business and investment collaboration between Thailand, mainland China and Hong Kong through organising missions, high-level exchanges and keynote events, including the Belt and Road Summit. On various occasions, Thai business leaders have displayed interest in how Hong Kong, through its expertise in financing and professional services, can connect mainland Chinese and international investors and support the urban development of Thailand, such as adding value in projects like high-speed railways, industrial parks and smart cities. Hong Kong enterprises are also keen to explore all kinds of opportunities in Thailand that can help to diversify their production bases and overseas markets.
Business-friendly Policy
As the economic success of Thailand largely depends on cross-border trade and commercial activities in the region, the country has long placed great emphasis on enhancing cooperation and trust among other ASEAN member states. Internally, Thailand has completed many reforms in business regulation, which have facilitated the setting-up processes and reduced the time to start a business from 29 to six days. The country occupies 21st position in the Doing Business 2020 ranking, gaining six positions from the previous year.
Thai government policy is generally in favour of investment and encourages free trade. For instance, there are no restrictions in the manufacturing sector or export conditions. The government has supported the country's economic transformation by continuously improving its promotional incentives to strengthen Thailand's position as a preferred investment destination and to draw more investments in the targeted industries.
Thailand offers incentives to invest in advanced technologies, innovative activities and research and development through the Investment Promotion Act and the Eastern Economic Corridor (EEC) Act, which offer benefits to investors such as tax subsidies, the right to land ownership, and issuing of visas in this zone.
Tim Kondo, General Manager of Animation International Limited said: "Thailand is an incredibly open market in Asia, second only to Hong Kong." The company is the agent of some popular cartoon characters, such as Doraemon, Crayon Shinchan, Chibimaruo-chan, and many more, first in Japan and then in numerous Asian countries. Kondo's family started their licensing venture in Hong Kong over 40 years ago. They picked Hong Kong because of the city's openness, simple tax system, and zero cultural sanction.
Kondo said: "While we endeavoured to expand my business to Asia, mainland China had bans on those Japanese characters, so I turned to Hong Kong, which was known as a free market. Very soon I discovered that Thailand was also an open market that has no cultural sanction whatsoever. It is quite easy to conduct licensing business there."
Technological Advancement
According to Statista, the Internet penetration rate in Thailand reached 72% in 2019 and is projected to reach 87% by 2025. The country is among several in the Asia Pacific region considered to be mobile first, with 70% of the population using a smartphone. It also leads the world in multi-screen viewing, with three out of four Thais using their smartphones while watching TV. 89% of internet users watch YouTube daily.
Thailand has experienced a gradual shift from a manufacturing to a high-value economy after the country put its efforts into promoting the use of advanced technology. The Thai government has identified targeted industries that will support the national transformation into an advanced economy driven by science, technology, and innovation. This effort has helped enhance business competitiveness, as disruptive technologies drive how business gets done and has a profound impact across nearly every industry.
The Thai government believes the country's industry needs to transform from general manufacturing to producing high-value goods if it is to continue to grow. Thailand's Board of Investment Secretary-General, Duangjai Asawachintachit, said: "We want to drive economic growth through innovation, and you cannot do that without science and technology."
This rapid industrialisation has boosted Thai living standards tremendously. GDP per capita has more than tripled since 2000, according to the World Bank. But to avoid the so-called middle-income trap and achieve developed nation status within 20 years, the Thai government set about an ambitious policy in 2015 to develop the digital economy under the banner of 'Thailand 4.0'.
The policy is referred to as Thailand 4.0 because it is the fourth industrial revolution in Thailand. Stage one was agriculture; stage two, light industry; stage three, advanced industry; and stage four is the adoption of the latest technology. A number of policies have been implemented to harness the potential of Thailand 4.0:
building economic prosperity through innovation, knowledge, technology, and creativity "competitive growth engine" to escape the middle-income trap,


building social security through equitable distribution of income, opportunity, and wealth with the principle of "moving forward together without leaving anyone behind" to avoid the inequality trap, and


creating sustainability through environmentally friendly development to escape the imbalance trap.
The Thai government encourages companies to invest in science and innovation by providing tax holidays and duty exemptions. Foreign companies specialising in advanced technologies, such as aerospace, artificial intelligence, electric vehicles, fintech, robotics and sophisticated medical devices are particularly welcomed. In fact, many foreign companies have already moved their operations to Thailand to take advantage of the highly skilled workforce and generous government incentives offered there.
To help economic growth in the future, the Thai government seeks to increase research and development (R&D) expenditure enormously. According to the Office of the National Higher Education, Science, Research and Innovation Policy Council, the country has already achieved notable success, with R&D spending doubling to 1% of GDP in the five years to 2017. Now, Thailand is targeting a further increase in the proportion of R&D investment to GDP to 1.5% by 2021.
As one of the most technologically developed countries in ASEAN, Thailand is well-positioned as a preferred location for businesses intending to set up offshore operations for the production of advanced technological products to be shipped to nearby countries.
Finance & Investment
Technology
Finance & Investment
Technology
Finance & Investment
Technology
Hong Kong
ASEAN
Southeast Asia
Thailand
Hong Kong
Hong Kong
ASEAN
Southeast Asia
Thailand
Hong Kong
Hong Kong
ASEAN
Southeast Asia
Thailand
Hong Kong
Hong Kong
ASEAN
Southeast Asia
Thailand
Hong Kong
Hong Kong
ASEAN
Southeast Asia
Thailand
Hong Kong
Hong Kong
ASEAN
Southeast Asia
Thailand
Hong Kong
Hong Kong
ASEAN
Southeast Asia
Thailand
Hong Kong