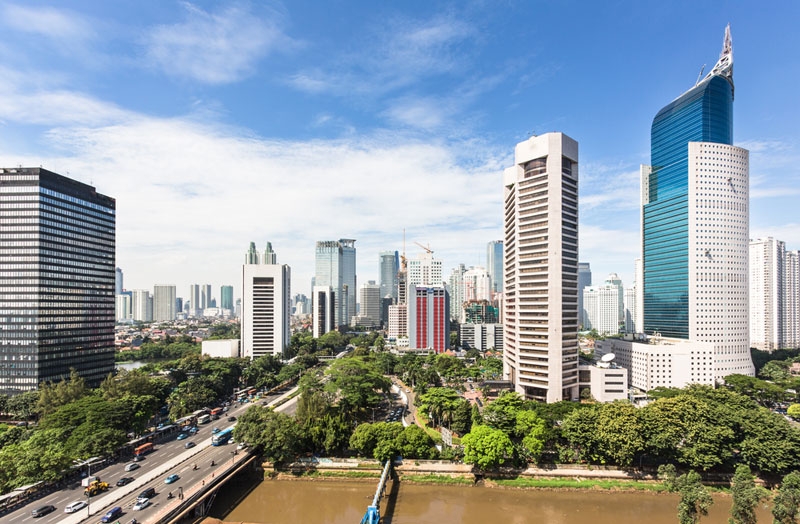 https://hkmb.hktdc.com/en/NTY4ODQwMjQx
INDONESIA: Omnibus Law on Job Creation Ratified Despite Widespread Concerns
The country's House of Representatives ratified the Omnibus Law on Job Creation (Omnibus Law) on 5 October. With a wide-ranging remit, this new legislation is intended to encourage foreign direct investment (FDI) in the country and ensure it is processed more efficiently. In all, the bill revises more than 75 laws and 1,200 articles with the aim of significantly improving the ease of investing and doing business in the country. In line with this, the country's negative investment list has been curtailed, labour reforms have been introduced and licensing requirements, land acquisition processes and government administrative requirements have all been streamlined.
While the business community has largely welcomed the law, opposition has come from environmental groups and the ethical investment sector. This is down to the widespread belief that any streamlining of permits and procedures will inevitably result in increasing environmental damage to Indonesia's forests and ecosystems. Under the new rules, for instance, businesses are only required to file an environmental impact analysis if their projects are considered high risk.
In addition, labour and human rights groups are objecting strongly to changes to workers' benefits and severance pay entitlements. Indeed, the new law abolishes the sectoral minimum wage in favour of a minimum set by regional governors and reduces severance pay to a maximum of only 19 months salary (previously 32 months). By way of some compensation, however, a new government fund is to provide an additional six months pay to those newly unemployed. In further changes, permitted overtime will be capped at four hours a day or 18 hours a week, while businesses will only be obliged to give workers one day off a week instead of two as at present.
Women's employment rights are also seen as having taken something of a hit, given the amendment of a number of special leave/permit provisions stipulated in the country's Law No.13/2003 concerning Manpower. These include the removal of leave for women on the first day of menstruation, leave for marriage purposes, baptism of children, giving birth or suffering a miscarriage, or the death of a family member.
The regulations relating to the employment of expatriates have, however, been eased. Such individuals are now to be permitted to take on roles beyond just diplomatic affairs (as currently stipulated in Article 42 of the Law No.13/2003 concerning Manpower). More specifically, they are free to work in the country, without a permit, in a variety of roles, including holding directorships, undertaking consular responsibility and serving as researchers or emergency engineers. In the case of start-ups, overseas workers will also be exempt from the need to secure a work permit.
Of particular significance to foreign investors are the moves to streamline the country's seemingly excessive bureaucracy. Accordingly, the Investment Coordinating Board (BKPM) has taken over the issuing of all business licenses, a service currently falling within the purview of a variety of central government institutions and regional government bodies. The simplification of business licence procedures across almost all business sectors is also planned – including foreign trade, halal certification, maritime/fisheries, agriculture, forestry, energy/mineral resources, electricity and industry, infrastructure and public housing, transportation, health, drugs and food, education and culture, tourism, mail delivery, telecommunications, broadcasting, security and defense.
In a further change, the Omnibus Law also revises the procedures relating to sectors where foreign investment is not permitted. This sees Article 12 of Law No. 25/2007 amended and the negative investment list abolished. This has been replaced by a list of business sectors where investment is proscribed, including narcotics, gambling, endangered flora and fauna, coral reefs, chemical weaponry, industrial chemicals and ozone-depleting chemical materials. In future, sectors may be added or withdrawn via a Presidential decree.
ASEAN
Southeast Asia
Indonesia
ASEAN
Southeast Asia
Indonesia
ASEAN
Southeast Asia
Indonesia
ASEAN
Southeast Asia
Indonesia
ASEAN
Southeast Asia
Indonesia
ASEAN
Southeast Asia
Indonesia