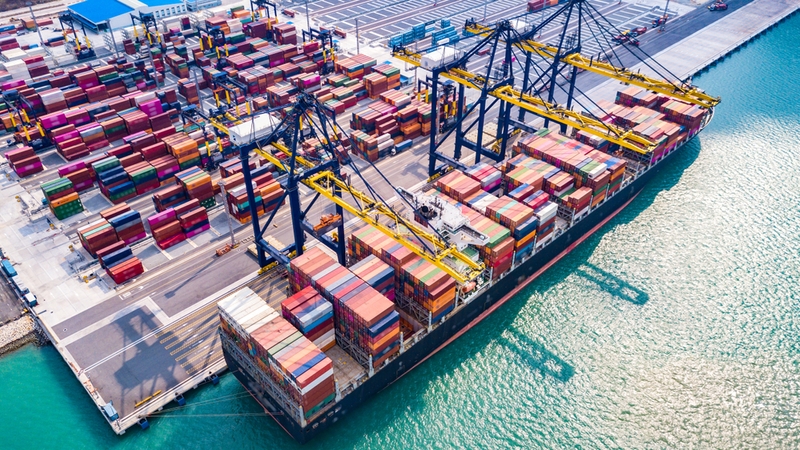 https://hkmb.hktdc.com/en/NTY1MTA4Mjky
SWOT Analysis of Hong Kong as an International Business Hub: A Logistics and Transportation Nexus
As an important international traffic and logistics hub, Hong Kong connects to all parts of the world through a transport network that includes the efficiently run Hong Kong International Airport, a large container port, and a cruise terminal, with other infrastructure projects being planned. But Hong Kong is also a regional logistics and transportation hub. The Hong Kong-Zhuhai-Macao Bridge (HZM Bridge), the Guangzhou-Shenzhen-Hong Kong Express Rail Link and the Guangzhou-Zhuhai-Macao high-speed railway have, to a great extent, contributed to the formation of a "one-hour living circle" in the Pearl River Delta region. Together these three developments have reduced travel time, enhanced the free and rapid flow of goods, capital and labour, and strengthened commercial contacts and trade ties within the Guangdong-Hong Kong-Macao Greater Bay Area (GBA).
Hong Kong enjoys a close relationship with the mainland. The transportation network covering the two territories is well developed, and the control points between them are well equipped. In 2019, more than 236 million Hong Kong and mainland passengers passed through land boundary control points. The completion of the three major cross-boundary infrastructure projects including the Hong Kong section of the high-speed rail, the HZM Bridge and the Liantang/Heung Yuen Wai Boundary Control Point has greatly increased the capacity of Hong Kong control points to deal with travellers. The construction of transport infrastructure such as the Nansha Bridge and the Shenzhen-Zhongshan Bridge to link up the two sides of the Pearl River Estuary will further boost connectivity within the GBA, helping to attract domestic and overseas talent to work in the GBA.
Figure 1: Annual Passenger Throughput of Major GBA Airports, 2019
Figure 2: Cargo Throughput (in 10,000 tons) of GBA Ports, 2019 ​​​​​​​
Source: HKSAR Government

Note: Latest available data from Zhaoqing and Zhongshan were those of 2018.
A survey1 conducted by PricewaterhouseCoopers Advisory Services Limited (PwC) indicated that 31% of the responding companies were using Hong Kong's logistics services or had used them in the past two years. The most frequently used services were forwarding services (18%), warehousing/distribution logistics services (18%) and international transit of goods and personnel (15%) (Figure 3).
Of the four main types of logistics services, the respondents gave the highest rating for "international transit of goods and personnel" with a score of 11.9 out of 15. "Supply chain management services" came next with a score of 11.7, whereas both "warehousing/distribution logistics services" and "forwarding services" were given a score of 11.6. GBA manufacturers, traders and service providers agreed that their top choice for export air freight services was Hong Kong because of its efficiency and the range of options in flight schedules and connection points.
Hong Kong is a renowned international logistics centre. 80% of respondents agreed that "Hong Kong's international transportation connectivity and network makes it an efficient and attractive logistics hub" and gave this statement a score of 4.0 (Figure 5). 78% of the respondents agreed or strongly agreed that "the infrastructure upgrade in Hong Kong (e.g. the third runway and the Hong Kong-Zhuhai-Macao Bridge) can strengthen its logistics hub function". A GBA senior executive said during an in-depth interview that Hong Kong, with its advanced aviation network and worldwide links, is an important global hub for mainland people and cargo. As a gateway to 220 destinations worldwide, Hong Kong International Airport is the most efficient international aviation port in the GBA. The airport's third runway, due for completion by 2023, is expected to bring further economic benefits. This demonstrates that Hong Kong's investment in major cross-boundary logistics and transportation infrastructure in recent years has already produced results—enhancing connectivity between Hong Kong and other GBA cities and winning the approval of GBA enterprises.
In addition to the development of transportation networks and infrastructure, good logistics systems and services are essential. More than 70% of the respondents agreed that "simple cross-border customs clearance procedures make Hong Kong a better location than other GBA cities to handle trade between mainland and overseas companies" (score: 3.9). A GBA enterprise engaging in logistics business and trade services said Hong Kong's advantage is evident in its special status as a separate customs territory and in its free trade environment. In contrast to mainland ports, Hong Kong offers minimal restrictions on access to merchandise and delivers speedy customs clearance.
​​​​​​​
---
1 For the background information about this report, please refer to the appendix in Hong Kong as the International Business Hub for the Greater Bay Area (Executive Summary).
The Chinese version of the report is prepared by PricewaterhouseCoopers Advisory Services Limited. The English version of the report is translated by the Hong Kong Trade Development Council based on the Chinese version. Should there be any inconsistency or ambiguity between the English and Chinese versions, the Chinese version shall prevail.
PricewaterhouseCoopers Advisory Services Limited, other PwC Firms, its partners, employees and agents, accept no liability, whether as a result of breach of contract or tort (including negligence) in relation to the report (Chinese or English version), and will not accept any liability, obligation or legal responsibility for any loss or damage (including without limitation consequential loss or damage) however arising from or in connection with any use or misuse of or reliance on the report (Chinese or English version) by the readers. PwC Firms refer to any entity or partnership within the worldwide network of PricewaterhouseCoopers firms and entities ("PwC Firms"). Each of PwC Firms is a separate and independent legal entity.
Hong Kong
Mainland China
Hong Kong
Macau
Hong Kong
Mainland China
Macau
Hong Kong
Mainland China
Macau
Hong Kong
Mainland China
Macau
Hong Kong
Mainland China
Macau
Hong Kong
Mainland China
Macau
Hong Kong
Mainland China
Macau
Hong Kong
Mainland China
Macau
Hong Kong
Mainland China
Macau
Hong Kong
Mainland China
Macau
Hong Kong
Mainland China
Macau