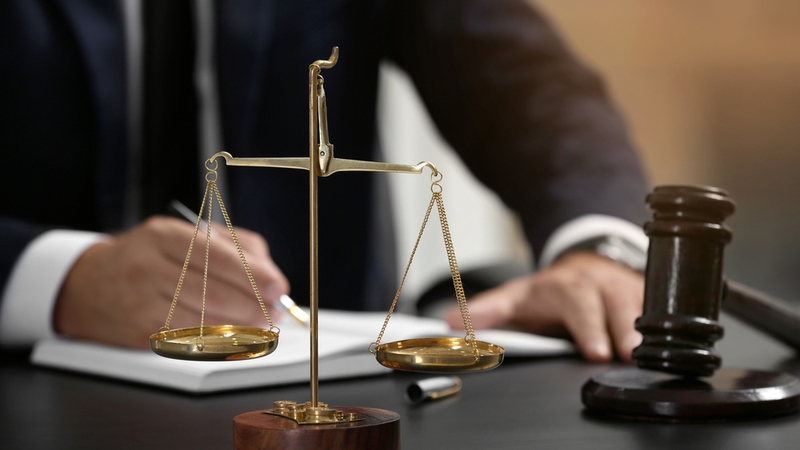 https://hkmb.hktdc.com/en/NTU4NDY2NjI3
Legal Sector Collaboration in the Greater Bay Area
As a highly competitive international city in the Guangdong-Hong Kong-Macao Greater Bay Area (GBA), Hong Kong is striving to become an international legal and dispute settlement services centre. David Weiguo Min, Senior Partner of Guangzhou-based D&S Law Firm, considers Hong Kong's legal services to be of the highest international standards. Although Guangzhou, Shenzhen and other cities in the GBA are developing rapidly, they still have a long way to go to reach these levels. They need to maintain in-depth co-operation with Hong Kong to achieve "win-win collaboration". ​​​​​​​
Full Suite of Legal Services
The name D&S stands for "democracy" and "science". Established in 1994, the firm has offices in cities including Guangzhou, Zhuhai, Changsha, Wuhan and Beijing. The Guangdong D&S Law Firm was established in Guangzhou in 2001 to provide clients with efficient all-round legal services of high quality. It has a principal focus on areas such as finance and securities, non-performing assets, real estate, construction, large infrastructure projects, intellectual property and international business. D&S now has seven offices across the nation and employs 120 lawyers, or 250 people together with para-legal staff. Speaking on behalf of his firm is David Min, who joined D&S as senior partner in 1994 and has 32 years' professional experience under his belt. Min became a delegate of the 14th Guangzhou City People's Congress in 2014. He currently serves as a member of the Standing Committee of the 15th Guangzhou City People's Congress and Vice President of the Guangzhou City General Chamber of Commerce.
Long-Term Collaboration with Hong Kong Firms
D&S usually works with foreign law firms when handling cross-border cases. Its major working partners include large international law firms, as well as small and medium-sized law practices in Hong Kong. Co-operation centres round business transactions and personal legal consultancy concerning issues such as property purchases, probate and inheritance.
One of the Hong Kong law firms that D&S has worked with frequently is a large establishment ('Hong Kong firm') with nearly 40 years history. Min said this firm is typically enterprising with extensive international exposure and is conscientious, professional and rigorously compliant. About half of its partners are local employees. The other half are international, certified in England, Wales, Australia, New Zealand and elsewhere. It is a sizable international firm with lawyers of different backgrounds and language abilities. D&S usually chooses to work with this firm for cross-border transactions.
Min says the Hong Kong firm has impressed him with its professionalism and efficiency, a particular strength of Hong Kong's professional legal services which is widely recognised by clients. He has learned from his experience of more than a decade in the business that clients seek out the services of sizable, well-managed and cautious Hong Kong law firms. Although they may charge higher fees than their small and medium-sized counterparts, their services are more dependable and clients are generally satisfied. Another advantage of Hong Kong law firms is their high fees of setting legal agreements and high penalties for breach of contract. In order to ensure that parties (including mainland and foreign clients) strictly abide by the contract terms, arrangements are often made for contracts to be signed in Hong Kong. In order to make clients take contracts seriously and ensure the completion of a deal, D&S also chooses Hong Kong as the place to settle disputes or engage in lawsuits. Min has found that Hong Kong's legal profession usually produces better results in contract execution and prevention of litigation and disputes, giving the city a distinct advantage as the centre for dispute settlement and legal services in the GBA.
Policy Breakthrough Crucial for Deeper Collaboration
Min believes that professional services still face challenges in terms of policy support. The city government of Guangzhou has suggested the importation of professionals from Hong Kong to promote the development of professional services in the GBA. However, professional services are very different from other services and different jurisdictions have different systems of lawyers and legal administration. The legal sectors in Hong Kong and mainland China cannot at present set up partnership law firms in the form of joint ventures.
This restriction prevents Hong Kong and mainland law firms from furthering their co-operation in business, branding, management and other respects. Hong Kong law firms are generally considered to have higher standards, and greater experience and capabilities than their mainland counterparts. In some sectors, such as hotel management, big improvements have been made in Guangzhou through co-operation with Hong Kong. As they are separate legal entities, Hong Kong and mainland law firms are not able to co-operate in-depth in management and investment, which prevents the mutual complementarity of resources. Although there are law firms operating as partnership associations, the benefits are not obvious. They are nothing more than two law firms operating under the same roof but independent from each other. Mainland law firms need to draw lessons from large Hong Kong law firms in terms of human resources, brand management, business operation and marketing, areas that these firms excel in.
Min hopes to see more policy changes in the future. He believes there are opportunities for growth if he can bring Hong Kong's management expertise and outstanding professional services into the running of D&S. However, this needs a green light from the central government. Legal services fall into an important area of policy and face many restrictions that require the support of the central government in their removal.
Steady Development the Key Strategy
D&S attaches great importance to the development of its business in the GBA. Guangzhou is its central location and the bulk of the firm's business is in this city. The firm also sets great store by its business layout in the GBA and in the nine provinces in the pan-Pearl River Delta region.
In Min's view, Hong Kong's legal services industry values the GBA and mainland market and pays greater attention to marketing than mainland law firms. In its market promotion in conjunction with relevant government departments in the GBA, D&S tends to focus more on business co-operation with Guangzhou and Shenzhen and less with other provinces and cities. This is probably because of their greater economic development and economic activity. Min practised in Zhuhai from 1987 to 1998. His firm had co-operative links with Hong Kong lawyers and worked more closely with Guangzhou because the provincial capital has a high concentration of litigation, arbitration and other dispute settlement institutions. He believes the present challenge lies in increasing the level of co-operation between professional services providers in Hong Kong and the mainland. It is only by establishing entities for co-operation, joint venture and joint operation to bring together the strengths of each side that better business performance can be achieved.
Win-Win Co-operation
Min notes that the pace of development varies from sector to sector in the GBA. In the legal sector, Hong Kong legal services meet the highest international standards. Guangzhou, Shenzhen and other cities in the GBA are developing rapidly, but they still have a long way to go to reach world standards and need to co-operate with Hong Kong services in the course of development. Hong Kong can be a leader in the legal services sector in the GBA. Min fears that measures such as confining Hong Kong law firms to the provision of legal services in Hong Kong or the mainland will greatly restrict their future prospects. Legal cases are relatively limited in number in Hong Kong, while there is a shortage of efficient and professional legal services providers serving the vast mainland market. Mutual complementarity will allow Hong Kong law firms to fill the market gap and promote development on both sides.
Company interview conducted by PricewaterhouseCoopers Advisory Services Limited
---
Note 1: The opinions and views expressed are those of the interviewees and do not necessarily reflect the views of HKTDC or PwC. HKTDC or PwC shall in no way be responsible for the accuracy, completeness or timeliness of the information provided by them, and for any loss associated with the use of such information.
Note 2: This English version of the case study is translated by HKTDC based on the Traditional Chinese version prepared by PricewaterhouseCoopers Advisory Services Limited. Should there be any inconsistency or ambiguity between this English version and the Traditional Chinese version, the Traditional Chinese version shall prevail. PricewaterhouseCoopers Advisory Services Limited will not have or accept any liability, obligation or responsibility whatsoever for any loss, destruction or damage (including without limitation consequential loss, destruction or damage) however arising from or in respect of any use or misuse of or reliance on the English version of this case study.
Legal Services
Intellectual Property
Legal Services
Intellectual Property
Legal Services
Intellectual Property
Legal Services
Intellectual Property
Legal Services
Intellectual Property
Legal Services
Intellectual Property
Legal Services
Intellectual Property
Legal Services
Intellectual Property
Hong Kong
Mainland China
Hong Kong
Macau
Hong Kong
Mainland China
Hong Kong
Macau
Hong Kong
Mainland China
Hong Kong
Macau
Hong Kong
Mainland China
Hong Kong
Macau
Hong Kong
Mainland China
Hong Kong
Macau
Hong Kong
Mainland China
Hong Kong
Macau
Hong Kong
Mainland China
Hong Kong
Macau
Hong Kong
Mainland China
Hong Kong
Macau