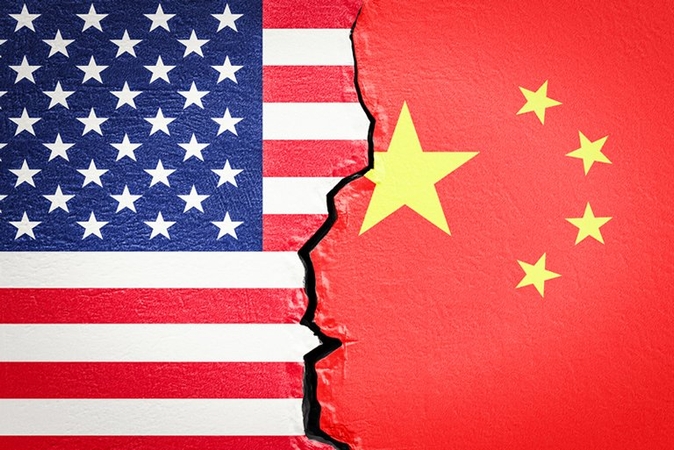 https://hkmb.hktdc.com/en/NTQ2MTU3NDA4
Congress Considers Various Legislative Initiatives of Potential Interest
The U.S. Congress is considering the following legislative initiatives of potential interest to Hong Kong and mainland Chinese exporters.
Mainland China's NTR Status. Introduced on 17 September by Sen. Tom Cotton (Republican-Arkansas), S. 4609 would withdraw permanent normal trade relations treatment from products of mainland China and require Congress and the president to decide annually whether to extend NTR treatment to such goods. Sen. Cotton noted in a press release that the U.S. Senate's 19 September 2000 decision to grant permanent NTR to mainland China paved the way for mainland China's accession to the World Trade Organisation, which "cost millions of American jobs."
This bill would also expand the list of human rights and trade abuses that would disqualify mainland China from NTR status without a presidential waiver, including using or providing for the use of slave labour, operating vocational training and education centres or other concentration camps where people are held against their will, performing or otherwise ordering forced abortion or sterilisation procedures, harvesting the organs of prisoners without their consent, hindering the free exercise of religion, intimidating or harassing mainland Chinese nationals living outside the mainland, or engaging in systematic economic espionage against the United States, including theft of the intellectual property of U.S. persons.
Customs Matters. Approved by the House of Representatives on 10 February, the Securing America's Ports Act (H.R. 5273) would direct the U.S. Department of Homeland Security to develop a plan for 100 percent scanning by CBP of commercial and passenger vehicles entering the United States at land border ports of entry, using large-scale non-intrusive inspection systems such as X-ray, gamma-ray and passive imaging systems capable of producing an image of the contents of a commercial or passenger vehicle or freight rail car in one pass of such vehicle or car. The required plan would have to include such elements as (i) an inventory of the large-scale non-intrusive inspection systems or similar technology in use at each land port of entry; (ii) benchmarks for and estimated costs of achieving 100 percent high-throughput scanning within the next six years; and (iii) the anticipated impact on wait times at land ports of entry.
In the Senate, the Securing America's Ports of Entry Act (S. 1004) – which has been approved at the committee level and awaits full Senate consideration – would require CBP to hire, train and assign at least 600 new Office of Field Operations officers each year until the number of OFO officers meets the workload staffing model requirement. CBP would have to develop a plan for (i) infrastructure improvements to enhance opioid interdiction; (ii) detection equipment for opioids, including precursors and derivatives; and (iii) safety equipment to protect CBP officers from accidental exposure to opioids as well as other dangers associated with the inspection of potential drug traffickers. A total of US$81 million for fiscal year 2020 and US$97 million for fiscal years 2021 through 2026 would be authorised to carry out the legislation.
Export-Import Bank. The Countering China Through American Export Competitiveness Act (H.R. 8163) was introduced on 4 September by Rep. Andy Barr (Republican-Kentucky), a member of the House Financial Services Committee. Rep. Barr helped pass the Export-Import Bank of the United States' seven-year re-authorisation in 2019, including a new programme to boost U.S. competitiveness vis-à-vis mainland China in high-tech sectors. Barr's bill would revise that programme by (i) increasing the share of the Bank's financing capacity allocated for the programme from 20 percent to 33 percent (ostensibly to allow for bigger deals); (ii) increasing the default rate requiring the suspension of programme loan authority from two percent to five percent; and (iii) waiving domestic content requirements for certain programme transactions.
Seafood Safety. Introduced on 1 September by Rep. Clay Higgins, (Republican-Louisiana), H.R. 8146 would amend the Federal Food, Drug, and Cosmetic Act to ensure the safety of imported seafood. In June 2018, Rep. Higgins introduced the Imported Seafood Safety Standards Act to increase inspections of imported seafood but that bill was never approved at the committee level H.R. 8146 was introduced with no co-sponsors at a time where the pandemic has made U.S. Food and Drug Administration inspections, especially overseas, even more problematic.
PPE. Introduced on 15 September by Sen. Rob Portman (Republican-Ohio), S. 4578 would provide for domestic sourcing of personal protective equipment.
North America
Mainland China
USA
North America
Mainland China
USA
North America
Mainland China
USA
North America
Mainland China
USA
North America
Mainland China
USA
North America
Mainland China
USA
North America
Mainland China
USA
North America
Mainland China
USA
North America
Mainland China
USA