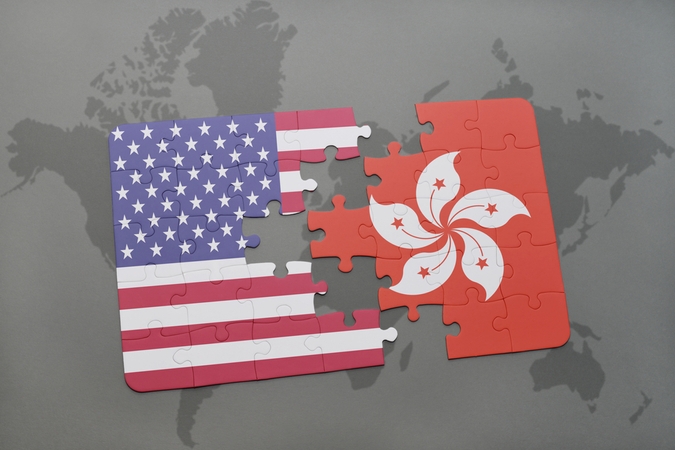 https://hkmb.hktdc.com/en/NTA4OTg0MzQ4
Hong Kong Origin Goods Must Be Marked as "Made in China" from 25 September
U.S. Customs and Border Protection has issued a general notice formally requiring all goods originating in Hong Kong to be marked to indicate "China" as their country of origin, effective for goods entered or withdrawn from warehouse on or after 25 September. This action stems from a 14 July executive order that suspended the application of Section 201(a) of the United States-Hong Kong Policy Act of 1992 to the U.S. marking statute (Section 301 of the Tariff Act of 1930).
Section 304 of the Tariff Act (19 U.S.C. 1304) provides that, unless excepted, every article of foreign origin (or its container) imported into the United States must be marked in a conspicuous place as legibly, indelibly and permanently as the nature of the article (or its container) will permit, in such a manner as to indicate to the ultimate purchaser in the United States the English name of the country of origin of the article. Failure to mark an article in accordance with these requirements is penalised with the levy of a duty of ten percent ad valorem. Part 134 of Title 19 of the U.S. Code of Federal Regulations implements the country of origin marking requirements and exceptions of 19 U.S.C. 1304.
On 5 June 1997, the U.S. Customs Service (CBP's predecessor agency) issued a notice stating that goods produced in Hong Kong should continue to be marked to indicate their origin as "Hong Kong" under 19 U.S.C. 1304 after Hong Kong's reversion to the sovereignty of mainland China on 1 July 1997. However, that notice has been superseded by the provisions of the 14 July 2020 executive order.
With certain exceptions, the country of origin for marking purposes in the United States is the same as the country of origin for import duty purposes. It would therefore appear that the additional Section 301 tariffs that are currently in place on a broad range of products from mainland China will also apply to goods produced or substantially transformed in Hong Kong effective from 25 September, although the Trump administration has not yet confirmed this.
North America
Hong Kong
USA
Hong Kong
North America
Hong Kong
USA
Hong Kong
North America
Hong Kong
USA
Hong Kong
North America
Hong Kong
USA
Hong Kong
North America
Hong Kong
USA
Hong Kong
North America
Hong Kong
USA
Hong Kong
North America
Hong Kong
USA
Hong Kong
North America
Hong Kong
USA
Hong Kong
North America
Hong Kong
USA
Hong Kong
North America
Hong Kong
USA
Hong Kong