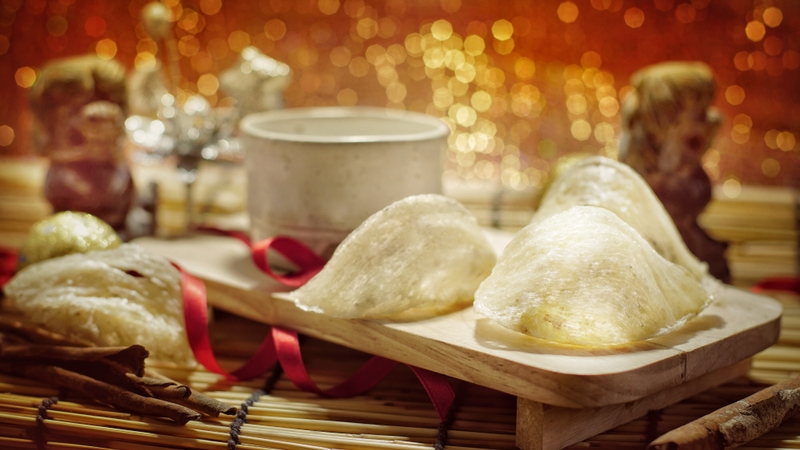 https://hkmb.hktdc.com/en/NDY1NzkwNzE4
Hong Kong Companies in the GBA (20): Brand Growth Fuels Mainland Consumption Upgrade
As the standard of living rises, people are increasingly concerned with their health. The resulting consumption upgrade of traditional Chinese health supplements has advanced the development of well-established brands. The parent company of Imperial Bird's Nest (IBN) was founded in 1964 to engage in entrepôt trade, and in particular the wholesaling of swallow's nests. In 1998, IBN opened its first retail shop in Hong Kong, introducing the concept of a "branded specialty store" and subsequently becoming a market leader in traditional Chinese health supplement retailing. Samson Chu, Managing Director of IBN, shares his experience in running a health supplement business in the Guangdong-Hong Kong-Macao Greater Bay Area (GBA), and advocates the further opening-up of the GBA market so that the benefits of consumption upgrade can be enjoyed by all.
Diverse Range of Premium Products and Sales Channels
"The Chinese characters for Imperial Bird's Nest literally mean the 'warehouse of swallow's nests of the best quality'. So IBN is a company selling best-quality swallow's nests," said Chu in explaining the origin of IBN. In its early days, IBN's business was focused exclusively on swallow's nests. But as customer needs as well as market conditions changed, the company gradually diversified its business. Now, in addition to swallow's nest products, IBN sells a diverse range of health products including premium ginseng, Chinese herbal medicinal products and dried seafood. Its products now range from cordyceps to dried abalone, scallops, fish maws and mushrooms as well as ingredient packs for various types of soups. As a result of this diversification to Chinese health supplements, IBN is currently selling between 800 and 1,000 product items. "Our target customers are health-conscious people who believe in Chinese dietary health and wellness principles. IBN upholds the business philosophy of 'Being Best of the Best' in its one-stop offering of Chinese health and wellness products," explained Chu.
Today, IBN has evolved into a global business specialising in Chinese health supplements, with its business encompassing the production, retail, distribution and wholesale of some 1,000 traditional tonics and modern health supplements. Besides operating more than 20 specialty retail stores, it also distributes products to pharmacy and supermarket chains, Chinese medicinal herb stores, hotels, corner shops and healthcare centres in the Greater China region, Southeast Asia and North America. "Currently, most Hong Kong supermarket chains are our clients. Ready-to-eat swallow's nests, canned abalone and soup-pack products are wholesale items in high demand," Chu says. In addition to offline sales channels, IBN is developing digital channels and its products are available at online platforms including HKTV mall, Ztore, Yahoo, Tmall and Tmall Global.
O2O in the Mainland Market
IBN started cultivating the mainland market more than 10 years ago when it opened an office in Guangzhou. At that time the company had several mainland stores, and the Guangzhou office was responsible for running the mainland stores as well as managing the import-export business. Chu recalls that, seven to eight years ago, there was a change in mainland policies, so that the importation of dried swallow's nests was stopped. Since dried swallow's nests were IBN's main product offering in the mainland market, no imports meant no business for the stores, and they were closed en masse. After a clarification of policy and the resumption of dried swallow's nest imports in recent years, IBN has restarted some of its mainland businesses. This time, however, it has switched its sales channel from offline to online and there are no more physical stores.
The online shopping market on the mainland has been expanding in leaps and bounds. About four years ago, after imports of dried swallow's nest resumed, IBN launched flagship stores in Tmall and Tmall Global respectively. According to Chu, because IBN had a good word-of-mouth reputation and had won numerous awards (such as the Hong Kong Top Brand and the Superbrand awards), it was invited to set up a flagship store on the Tmall platform. "While offline stores are constrained by geographical coverage, online stores can cover the whole mainland market," he says.
Increasingly Friendly Business Environment
Chu recognises the GBA as one of the gateways that makes the mainland market more accessible to Hong Kong companies. As transportation in the GBA becomes more convenient, it is even easier to travel between Hong Kong and the nine GBA cities in the mainland. Meanwhile, improvements in telecoms and tax policies are benefiting the business environment.
"Previously, we were served only by the Guangzhou-Kowloon Through Train, now we also have the choice of the High Speed Rail or the Hong Kong-Zhuhai-Macao Bridge. So management finds it easier to go to the mainland to attend meetings or meet up with clients, and there are also more options in terms of logistics." He adds: "before, when we were in the mainland, we had to use either mainland phone cards or dual SIM cards for Hong Kong and mainland China, and data roaming charges were high. Now, for the convenience of people who commute between Hong Kong and the mainland to work, many network providers are offering single service plans for shared use of mobile data packets within the GBA."
"Previously, many Hongkongers visiting the mainland to work were wary of the double taxation problem and the more complex tax-return filing process. This was especially true of Hongkongers working for extended periods in the mainland — they had to file tax returns in the mainland if their total stay exceeded a certain number of days in the year. So the introduction of the 'Hong Kong taxation for Hong Kong people' policy is a big help for these Hongkongers."
Chu also highlights the changes in settlement practices of some overseas companies. "Previously, our overseas procurements were all settled in US dollars, but now more and more countries and territories are accepting settlements in renminbi. Since some of our products are imported directly for sales to the mainland, if a buyer is willing to settle in renminbi, we do not have exchange rate exposure."
Consumption Upgrade Spells Opportunities
The GBA in itself is a key consumption area for Chinese health and wellness products, as well as being a major entry point to the mainland. As consumption upgrades, branded products and high-end health and wellness products have become increasingly popular. Chu hopes that, as market demands continue to grow, the policies on imports may be relaxed further to meet consumer demands, so that the benefit of consumption upgrade can be enjoyed by all.
IBN imports health products such as swallow's nests, abalone, fish maws and scallops from overseas countries of origin. Additionally, it has its own production and R&D centres in Hong Kong to process "Made in Hong Kong" products such as ready-to-eat swallow's nests. According to Chu, whether these products are available in the mainland market depends on China's import-export policies: "For example, the mainland has halted the importation of dried swallow's nests for a while, and products such as ready-to-eat swallow's nests, canned abalone and dried fish maws have had to face similar import problems."
"IBN's ready-to-eat, 'made in Hong Kong' swallow's nests have enjoyed zero-tariff treatment under CEPA since 2006. They were the first product in that category in the CEPA list at that time. Unfortunately, this preferential treatment was discontinued in 2011. To enter the mainland market, the product now has to be declared to customs under the positive list for cross-border e-commerce." Chu adds: "Therefore, there are differences in product types offered in our Tmall and Tmall Global flagship stores. Whereas products sold on Tmall are mainly duty-paid imports for the mainland market, those sold on Tmall Global are bought through cross-border e-commerce for importation into bonded zones — products that are included in a positive list and cannot be easily imported under general trading."
Chu says he hopes the opening up of the GBA will be intensified to allow more products into the mainland market. "We have almost 1,000 SKU products but only a few are now sold in the mainland because of import declaration procedures. With the number of mainland travellers entering Hong Kong under the 'one trip per week' scheme increasing steadily, the relevant authorities could also adjust the quantity and types of goods each traveller can carry, so as to help Hong Kong companies." He adds: "The GBA initiative could lead to a market where commerce and trading are liberalised so that cities within the GBA can mutually benefit. Products manufactured in the mainland can be sold to the Hong Kong market. Likewise, those manufactured in Hong Kong can be sold to the mainland market."
Editor's note: Swallow's nest products are designated special food in mainland China, and only those produced by registered offshore processing enterprises can be imported into China. Swallow's nest products from unregistered enterprises of any country cannot be imported.
Food & Beverages
Food & Beverages
Food & Beverages
Food & Beverages
Food & Beverages
Food & Beverages
Food & Beverages
Hong Kong
Mainland China
Hong Kong
Macau
Hong Kong
Mainland China
Hong Kong
Macau
Hong Kong
Mainland China
Hong Kong
Macau
Hong Kong
Mainland China
Hong Kong
Macau
Hong Kong
Mainland China
Hong Kong
Macau
Hong Kong
Mainland China
Hong Kong
Macau
Hong Kong
Mainland China
Hong Kong
Macau