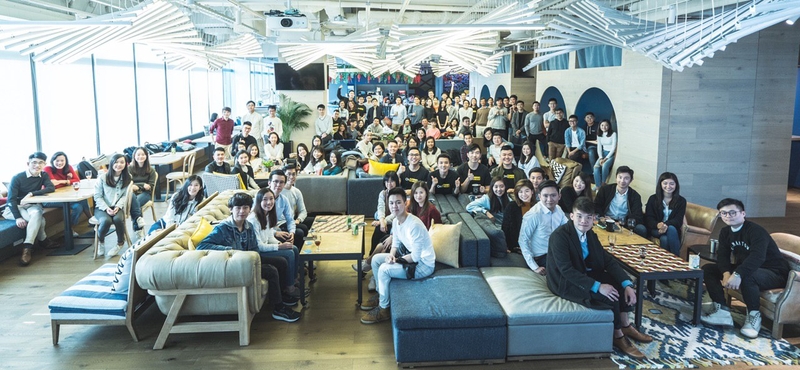 https://hkmb.hktdc.com/en/NDQ5NTQwODA5
Navigating Covid-19: A Human Resources Enabler
As a strategic hub of international trade, business and finance, hosting more than 4,000 regional headquarters and offices and some 700,000 foreign residents, the future of Hong Kong as a global business centre hinges on the quality of available talent.
In addition to some of the highest-ranked universities, Hong Kong has been a preferred overseas destination for renowned academic institutions, such as the Massachusetts Institute of Technology (MIT) and the University of Chicago Booth School of Business, offering some of the best EMBA programmes globally, including the Kellogg-HKUST Executive MBA (EMBA) Program, which has been consistently ranked among the world's best, clinching the top spot seven times and Second Place three times in the past ten years.

Every year, a swathe of international companies looking at long-term development launch their management trainee (MT) programmes in Hong Kong to hunt for the best of the best. Despite mounting challenges, talent acquisition and the need to maintain a healthy human resources (HR) portfolio have not been shelved under the Covid-19 pandemic, with over 60% of employers in Hong Kong proceeding with their plans to hire for critical roles. [1]

To help make a better match, Anthony So, Co-founder and Chief Executive Officer of the local startup OnGrad, has seized the opportunity to innovate the graduate recruitment process with new career and talent development features. Whilst Covid-19-related containment measures and stay-at-home practices remain in place, OnGrad has accelerated its transformation into an HR x Education technology startup by debuting Hong Kong's first AI-driven career learning community.
Recruiting the New Generations
Founded in 2017 with a vision of changing the way international companies connect with local young talent, OnGrad sees a gap between both sides of the labour market in the digital era, and wants to fill it.
"Some five years ago, we started to see investment banks, accounting companies and law firms setting aside a budget for campus recruitment. They realised they needed a more tailor-made strategy to search for the best candidates and prepare the company for a more disruptive business future. But, not all of them have the right strategy to engage the fresh graduates," So said.
To help companies to connect with potential candidates, OnGrad has been managing the branding campaigns for some 20 employers, such as Deutsche Bank, Microsoft, China Construction Bank (Asia), Procter & Gamble, Sino Group and Hong Kong Jockey Club by re-engineering their job ads and career advice videos to make their company values and expectations appeal more to their targets.
An Innovative Solution
A traditional MT recruitment process typically comprises several stages of aptitude tests, written tests, group discussions and panel interviews, depending on the size of the firm. It could easily take three to six months to complete. This makes recruitment time-consuming and expensive. It becomes very much a mission impossible in the current challenging times, when face-to-face contacts are discouraged. Contact-free communications cannot usually provide an acceptable substitute.
"Before Covid-19, we designed an innovative solution for some of our clients. In a two-day hackathon, selected candidates are tasked to resolve a specific corporate problem chosen by the client. Throughout the process, the responsible human resource managers and team heads can directly observe and assess the performance of the candidates before making the final hiring decisions," explained So.
The metropolitan nature of Hong Kong has enabled So to reach out to a wide spectrum of decision-makers from major foreign, local and mainland enterprises. This has helped the company to scale up and expand outside of Hong Kong. "The hackathon model has become so big a success that we were invited to launch the model in Guangzhou and Shenzhen. We expect this trend to thrive as soon as the pandemic wanes," So explained.
A New Business Model
Some, if not all, campus recruitment exercises have undoubtedly been postponed due to the Covid-19 pandemic and the ensuing economic uncertainty. To further help employers and graduates sail through the storm of the pandemic, OnGrad debuted its OnMyGrad (OMG) app in February 2020.
The OMG app features Hong Kong's first AI-driven career learning community. Users take an AI profile evaluation and are then offered recommendations for employer-provided courses and videos, internship programmes and volunteering opportunities to better acquire the knowledge, skills and experiences required by their target employers. Some of the key partners joining this new model include Deloitte and Microsoft.
"Since its official launch," So explained, "the community has already attracted over 2,000 users, equivalent to 10% of Hong Kong university graduates in a year."
"The fast growth of our platform can be attributed to two interacting driving forces. On the technical front, our decision to use cloud solutions for the OMG app has saved us a fortune in upfront costs and given us a scalability that would be very difficult with a physical server. On the user front, we have been using social media such as Facebook and Instagram to reach out to our corporate clients and graduates since the very beginning. This gives us a robust online community with which to share our app."
Rebooting Recruitment
In addition to the app launch, OnGrad has been supported by L'Oréal , Hong Kong Broadband Network , LinkedIn and other HR experts to launch an unpaid internship programme. The 6 week Virtual Internship Programme (VIP) is a multi-corporate work experience program starting 1 June 2020. Through the internship, students can participate in at least 12 virtual training sessions organised by either the participating companies or HR professionals.
The revolutionary programme has already raised the eyebrows of many from both sides of the human resources market. "We've received more than 500 applications in the first three weeks since its debut, admitting so far more than 50 virtual interns. All of them are applying through our OMG App. Thanks to the early success, we've also received a number of enquiries from different companies asking us how to organise and run virtual internship programmes," said So.
"While we don't have a crystal ball to tell us when the pandemic will reshape the future human resources market, we advise companies to get ready for a restart. If 'revenge spending' is going to be a new fever post-Covid-19, we can easily see a recruitment spree in the offing," advised So.
Education & Training
Education & Training
Education & Training
Education & Training
Education & Training
Education & Training
Education & Training
Education & Training
Education & Training
Education & Training
Education & Training
Education & Training
Education & Training
Education & Training
Hong Kong
Mainland China
Hong Kong
Hong Kong
Mainland China
Hong Kong
Hong Kong
Hong Kong
Hong Kong
Hong Kong
Hong Kong
Hong Kong
Hong Kong
Hong Kong
Hong Kong
Hong Kong
Hong Kong
Hong Kong
Hong Kong
Hong Kong
Hong Kong
Hong Kong
Hong Kong
Hong Kong
Hong Kong
Hong Kong
Hong Kong
Hong Kong
Hong Kong
Hong Kong