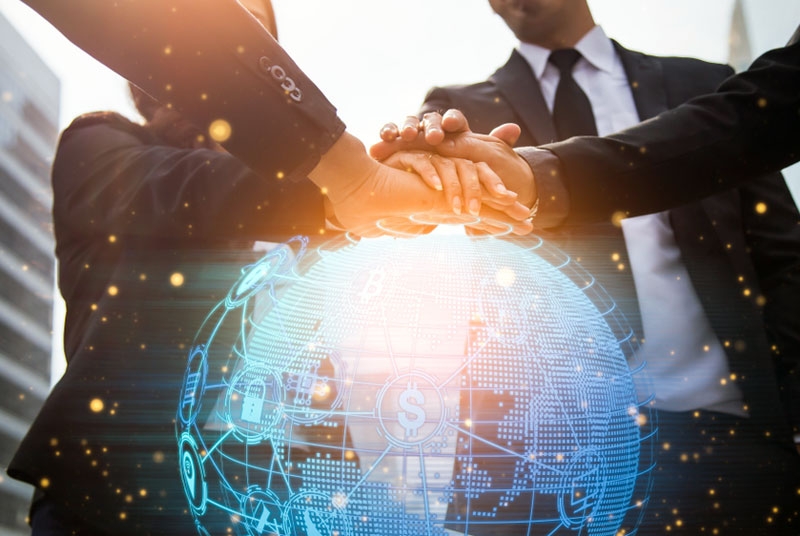 https://hkmb.hktdc.com/en/NDMwNTE2NDkw
GBA Enterprises Tackle Challenges by Leveraging International Services
Challenges Facing Businesses in the GBA
Many businesses in the GBA are looking for suitable professional service providers to help devise more effective business plans and ensure sustainable growth. Guangdong is not only a leading mainland province in terms of foreign trade but also one of the major sources of China's outward direct investment (ODI). With direct investment outflows topping US$143 billion in 2018, China was ranked as the world's second largest source of ODI, trailing only Japan (US$143.2 billion). At the end of 2018, mainland investors had directly set up companies in 188 – or over 80% of – countries or regions around the world, including more than 10,000 companies in countries and regions along Belt and Road (BRI) routes. Official statistics also show that Guangdong topped the national league in terms of ODI flow and year-end stock in 2018. [1] This reveals that despite the sluggish global economy, businesses in the GBA and other parts of Guangdong are forging ahead with their "going out" strategy. In addition to trade, these companies are seeking investment and other business co-operation opportunities in overseas markets.
Nevertheless, the increasingly challenging external environment is hurting GBA businesses that have set their sights on "going out". In view of this, with the support of the Department of Commerce of Guangdong Province, HKTDC Research conducted a questionnaire survey in the GBA in the third quarter of 2019. [2] The survey found that 86% of respondents said their business operations faced challenges over the past year. A combined 40% said their foremost concerns were weak local and overseas markets as well as inadequate orders, while 38% said they were affected by rising labour, land and/or other production costs. 33% said they faced financing difficulties and rising capital costs. Other challenges cited were uncertainties brought by trade barriers against Chinese goods in overseas markets (25%) and keen competition in international markets and lack of competitive brands to help expand markets and business (22%).​​​​​​​
To tackle these challenges, 89% of the enterprises surveyed indicated that they would consider adjusting their business/operating strategies and making relevant investments in the next one to three years. Among these, 48% said their preferred option was to develop the mainland market, 47% indicated that they would develop more BRI and other emerging markets, 36% said they would develop/promote their own brands, and 31% said they were looking to improve product design and technology R&D capability. During the survey period, China's foreign trade was affected by the US-China trade disputes and the international market was full of uncertainties, as global economic growth was slowing. Despite this, 76% of the enterprises polled said they would consider "going out" to capture opportunities overseas in the next one to three years. Among these, relatively more enterprises (66%) indicated interest in Southeast Asia, including the 10 ASEAN nations and BRI countries, followed by advanced economies, such as Europe, the US and Japan (41%). This shows that despite US-China trade tension and other uncertainties, these enterprises have not given up on opportunities in such markets.

Keen Demand for Professional Services
In view of fierce market competition and a host of external challenges, practically all (more than 99%) of the respondents that intended to "go out" indicated that they needed professional services to support their overseas ventures. Among these, 49% said they were interested in marketing activities tailored for overseas and BRI markets, while 47% were looking at marketing strategies for developing new business and new markets. Other professional services needed included product development and design (31%), banking, financing and project valuation (30%), brand design and marketing strategies (30%), legal and accounting services (30%), as well as intellectual property services concerning trademarks and patents (22%).
​​​​​​​

When looking for professional services support, 56% of the enterprises considering "going out" said they would first try to source support locally on the mainland. But many would also seek services outside the mainland at the same time, and Hong Kong was the preferred destination for the largest number of enterprises, chosen by 50% of all these enterprises. Other preferred destinations included the US (23%), Singapore (21%), Japan (14%) and Germany (14%).
​​​​​​​

It is noteworthy that among those enterprises particularly seeking to expand into advanced countries, Hong Kong was the top choice for securing professional services (56%). Among enterprises considering going to BRI countries, the proportion of those picking the mainland (53%) and Hong Kong (52%) to look for professional services was similar. Overall, the survey results show that Hong Kong is regarded as an important services platform for mainland enterprises that are considering "going out".
Views of Hong Kong's Professional Service Providers
Hong Kong is a key commercial and trading platform for GBA's mainland enterprises to access professional services. Over the years, Hong Kong has assisted mainland enterprises in handling their external trade and investment activities. In planning for business development, most enterprises tend to give priority to securing enough orders and expanding their market to ensure sustainable operation. In addition to production, enterprises are looking at issues such as product development and design, and the financing of their operation. As they develop their international operations, however, a growing number of mainland enterprises have come across trade measures and legal issues that have targeted China specifically in recent years. At the same time, the mainland authorities are increasingly taking more stringent actions against infringement of intellectual property rights and other illegal activities. Mainland enterprises are therefore forced to pay attention to compliance issues and exercise extra caution when "going out in order to meet the legal requirements of their overseas investment destinations or target markets.
Against this background, "going out" enterprises require legal, accounting and other professional service support, including due diligence reviews to be conducted overseas, commercial consulting to understand the investment environment and associated risks of overseas markets, and the preparation of precautionary plans so as to reduce the risks involved when expanding the market. On the other hand, more and more enterprises are addressing intellectual property rights in order to effectively respond to allegations whenever necessary, while protecting their R&D efforts and corporate brands on the mainland and in overseas markets. As a result, many enterprises have begun to seek intellectual property services to protect their corporate interests.
Nevertheless, many mainland enterprises still lack understanding of the required professional services, and they are thus unable to seek and capitalise on these services to promote their business development in an effective manner. In view of this, HKTDC Research in conjunction with the representative of the Department of Commerce of Guangdong Province followed up on the above questionnaire survey and conducted interviews with legal and professional service providers in Hong Kong in the third quarter of 2019. The following is a summary of the views expressed by some Hong Kong service providers regarding the common problems and issues facing mainland enterprises when they "go out".
In contrast to large enterprises, mainland small and medium-sized enterprises (SMEs) lack the resources to understand the laws and regulations of overseas markets, and are also unfamiliar with the financing channels and related requirements for their overseas operation.
Operations involving high-tech and high value-added international business, or those involving technological or business co-operation with foreign partners, usually require more complicated commercial arrangements supported by cross-border professional services.
When facing international commercial disputes, mainland enterprises usually fail to recognise that a single problem may involve several counterparties and two or more jurisdictions. Without a thorough understanding of the details, they may fail to resolve the problems by entering hasty negotiation or compromise with the counterparties.
China and foreign countries are different in terms of language, legal systems and business practices. When there are commercial disputes with foreign parties, mainland enterprises may need competent third parties to co-ordinate the deals and clarify the facts so as to reach win-win solutions for all parties concerned.
Mainland enterprises can set up flexible corporate structures to look after individual projects. This will not only facilitate international tax planning, but also provide a risk buffer for enterprises. Good corporate governance can also boost the confidence of investors and stakeholders.
Many mainland enterprises lack the expertise to understand the value of their intellectual property. When confronted with allegations of infringement of intellectual property rights, they may not be able to accurately assess the claims of the other party. This means that they cannot respond to the allegations effectively and their ability to find foreign partners may also be undermined.
While some mainland enterprises may protect themselves against infringement allegations through extensive applications for registration of their intellectual property rights, there may be an absence of corresponding intellectual property planning and management to support their business development, which could eventually affect the results of their efforts.
Intellectual property planning and related strategies always involve a cost, but this cost can be converted into revenue through licensing arrangements or other financing options.
In addition, some respondents also expressed their individual views:
Going Global Via Cross-Border Intellectual Property Services in Greater Bay Area  
The GBA Intellectual Property Challenge: Facilitating Transformation Through Premium Services
Leveraging the "One Country, Two Systems" Advantage to Drive Greater Bay Area Development
Good Corporate Governance Among Keys to Financing Opportunities
"Going Out" Tactically to Protect Company Interests
For further information, please refer to HKTDC Research article:
Hong Kong's Professional Services Sector: Upgrading the Greater Bay Area
(Joint research by Department of Commerce of Guangdong Province and HKTDC Research)
---
[1] Source: 2018 Statistical Bulletin of China's Outward Foreign Direct Investment
[2] A total of 375 questionnaires were collected in the survey. 277 valid questionnaires were completed by Guangdong enterprises, with 90% located in the nine mainland cities within the GBA and the remainder situated in other parts of Guangdong. The respondents were engaged mainly in manufacturing (25%), import/export trade (21%) and professional services, including financial/legal/accounting services (18%). Some were in other service sectors, such as logistics, information technology and technology R&D.
Legal Services
Legal Services
Legal Services
Legal Services
Legal Services
Mainland China
Hong Kong
Hong Kong
Mainland China
Hong Kong
Hong Kong
Mainland China
Hong Kong
Hong Kong
Mainland China
Hong Kong
Hong Kong
Mainland China
Hong Kong
Hong Kong