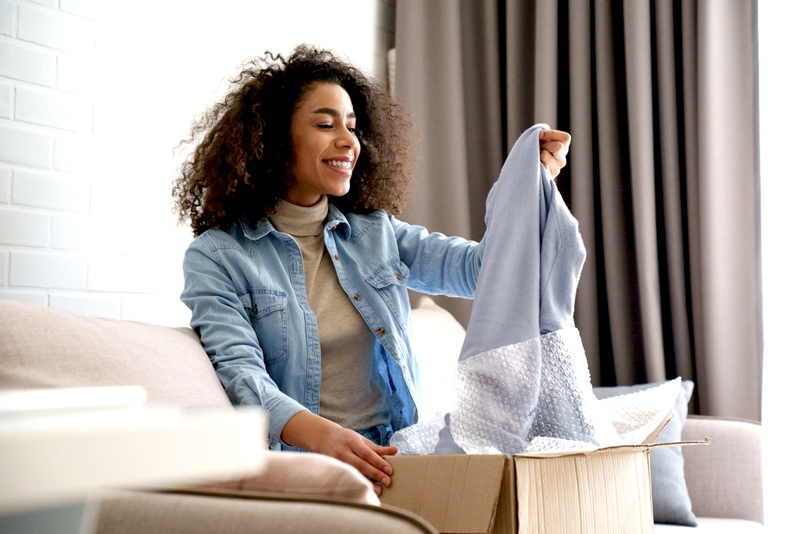 https://hkmb.hktdc.com/en/Mzk4NDM5OTA5
Kenyan Consumer Market: Riding the Online Retailing Wave (2)
Emerging as an area of opportunity for online retailing, Kenya has witnessed the rise of indigenous e-commerce platforms and the increasing footprints of international players, reflecting significant jump-start potential for businesses looking to tap into the country's consumer market. The first part of the article gives an overview of the Kenyan consumer market in the context of online retailing while the following section looks into examples of businesses which are successfully leveraging e-commerce.
Kenya's E-commerce Landscape
​​​​​Increasing internet and mobile penetration and growing consumer adoption of digital payments have contributed to the growth of Kenya's e-commerce landscape. Consumers are more engaged with online shopping, and mobile payment has enabled easier and faster e-commerce orders. According to Euromonitor, the size of Kenyan's internet retailing market is valued at US$89 million in 2018 and is forecast to grow rapidly to US$1.6 billion by 2023.
Kenya is among the fastest growing e-commerce markets in Africa, with more than ten online retailers in the market. Jumia, started in Nigeria eight years ago and now publicly listed on the New York Stock Exchange, is leading Kenya's e-commerce market with over one-fifth of the market share. Known as the "African Amazon", its online marketplace connects over 81,000 sellers with African consumers and offers a wide range of branded and non-branded affordable consumer goods, such as fashion and apparel, home and living, electronics and beauty products.
In fact, over 90% of the items sold on Jumia are offered by third-party sellers, presenting a viable option for both local and international sellers, particularly SMEs, in reaching the consumers across multiple regions in Africa. Jumia has been actively attracting more sellers from Mainland China in order to enhance the variety of products available on their platform. The company opened an office in Shenzhen in 2016 in order to connect more Chinese vendors to the platform. Currently, there are about 1,500 Chinese sellers on Jumia's marketplace, including flagship stores of some well-known Chinese brands such as Huawei, Xiaomi and Skyworth.
Kilimall: E-marketplace with Close Chinese Links
When it comes to bridging Chinese businesses with the African market, Kilimall has been on the front line with its online channel. Named after Africa's highest mountain Kilimanjaro, Kilimall was the first Chinese e-commerce company to enter Africa. Since its founding in 2014, it has grown rapidly to become one of the largest B2C e-commerce sites in Kenya.  It has an edge over competitors due to its Chinese roots, as the country remains one of the world's leading e-commerce markets, with deep experience of operations and marketing techniques.
Kilimall sells products across various categories similar to Jumia, with over 10,000 vendors on the platform, but it has stronger Chinese connections, with about half of the vendors coming from Mainland China. The presence of both local and Chinese vendors enables Kilimall to offer a greater variety of products and styles in different price ranges and thus expand the customer base. Kilimall now distributes to three African countries, namely Kenya, Uganda and Nigeria, with over 10 million users in Kenya alone.
Kilimall provides a stress-free and cost-competitive business environment for vendors as it helps to monitor orders, handles logistics and runs marketing campaigns. The platform does not charge per-item listing fees and only receives commission on sales, with the lowest commission rates in Kenya (ranging from 5% to 15%) across product categories. For Hong Kong companies newly entering Kenya, cross-border e-commerce platforms such as Kilimall offer a viable option to explore the market.
Apart from reaching retail consumers, Hong Kong suppliers can also connect with Kenyan buyers through Kilibusiness. This B2B online sourcing platform is part of an initiative launched at the China-Africa Economic and Trade Expo held in June last year. Kilibusiness allows Kenyan buyers to source products in bulk from Mainland China through the platform. Product categories vary from manufacturing machinery, lighting and decorations, to footwear and even packaged food and beverages. It is free to register on Kilibusiness and suppliers can upload details of their products such as product specifications, unit price, and minimum order size as well as their contact details (which can only be accessed by registered users).
Omni-channel Strategy to Enhance Retail Experience
Apart from pure online retailing, companies are also proactively deploying online-cum-offline strategies to provide better customer experience. One example is the Chinese construction company China Wu Yi, which built Kenya's largest home furnishing shopping mall – Coloho Mall – in 2018. The Mall acts as a one-stop shop for home furnishings and decoration materials and features a wide variety of Chinese-imported, local and international branded products such as ceramic tiles, flooring decorations, kitchen sinks and lighting fixtures. The company has later expanded its distribution channel online via Coloho.com. The online platform synchronizes product information of the offline store and provides delivery or self-pick up options for online orders.
With an omni-channel strategy, it is possible for online and physical store to boost each other's sales with collaborative promotion and discount offers. The physical presence of Coloho Mall also acts as a showroom and allows more interactions with customers to improve their shopping experience. For example, there is a VR sample room at the Mall which enables shoppers to visualise their ideal home settings by digitally placing furnishings into a virtual room.
Gracepak Ventures - Toys World, an online toy retailer in Kenya, has also embraced the advantages of having offline presence to interact with its customers. However, instead of setting up physical stores, the company collaborates with shopping malls in Kenya and sets up pop up stores and children's play areas to promote their products and increase customer engagement. Gracepak Ventures - Toys World benefits from the face-to-face interaction with potential customers while customers are able to learn more about the products through product demonstrations.
Testing the Waters Through E-commerce Platforms
International brands are also taking advantage of e-commerce platforms to test local consumers' preference in products and analyse their cross-border capability. Decathlon, a sportswear and equipment brand originating in France, first entered the Kenyan market in 2017 by partnering with Jumia, and distributes its products through the platform. About a year after Decathlon's online debut, the company opened its first physical store in Nairobi, the capital city of Kenya, together with their official online retail website.
Distributing goods online as the first step into the Kenyan market enabled Decathlon to identify the demand and expectations of local consumers and better evaluate their capability before setting up brick-and-mortar store in the country. It also helps the company to better utilise their physical store to optimize shopping experience. For example, consumers can purchase goods on the Decathlon website and collect at the store within a certain period of time. Businesses looking to establish a presence in Kenya are encouraged to explore the market with the use of e-commerce platforms which are usually considered to be less risky.
Africa
Kenya
Africa
Kenya
Africa
Kenya
Africa
Kenya
Africa
Kenya
Africa
Kenya
Africa
Kenya
Africa
Kenya
Africa
Kenya
Africa
Kenya
Africa
Kenya