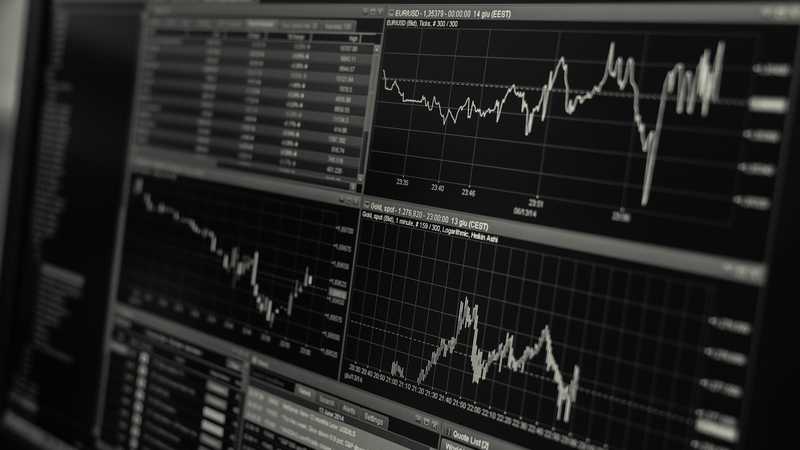 https://hkmb.hktdc.com/en/Mzk0MTQzNjA2
SINGAPORE: Digital Trade Agreement With Australia Now in Place
The country has concluded negotiations relating to a Digital Economy Agreement (DEA) with Australia after having earlier signed a similar agreement with Chile and New Zealand. According to Singapore's Ministry of Trade and Industry, the agreement is intended to "create an over-arching framework for deeper cooperation in the digital economy between both countries to shape international rules, establish interoperability between digital systems and address frontier issues from emerging technologies." More specifically, it aims to facilitate end-to-end digital trade between the two countries by establishing mutually agreed protocols for e-invoicing, e-payments, e-certifications, digital identities, personal information protection, online consumer protection, artificial intelligence, cross-border data flows, source code protection, data innovation, and SME cooperation.

Trade Facilitation Measures

With regard to trade facilitation, Singapore's Smart Nation and Digital Government Office (SNDGO) and Australia's Digital Transformation Agency (DTA) will jointly promote the adoption of digital identities by individuals and businesses for conducting digital transactions, while also ensuring that all such identities are mutually recognised. Both agencies are to explore the feasibility of carrying out pilot projects for the opening of bank accounts and applying for visas using digital identities which, if successfully implemented, would significantly reduce processing times and boost bilateral trade.

With a view to supporting the development of secure cross-border electronic payments (e-payments), the two signatories are to adopt internationally-recognised standards (such as ISO20022), as well as supporting the use of open Application Programming Interfaces (APIs), while also promoting the inter-operability of e-payment systems. Furthermore, Singapore's Infocomm Media Development Authority (IMDA) and the Australian Tax Office will, henceforth, share and exchange information related to the electronic transmission of business documents, including electronic invoices (e-invoices). They will also jointly promote common cross-border e-invoicing standards and their use among Singaporean and Australian businesses.

Customs Arrangements

With the aim of digitalising trade administration documentation for the purpose of streamlining cargo clearance procedures between the two countries, IMDA, Singapore Customs and the Australian Border Force will jointly develop standards, as well as cooperate with regard to technical protocols, to leverage the use of distributed ledger technology in the sharing and verification of Certificates of Origin, Certificates of Non-Manipulation and electronic Bills of Lading. The two countries will also allow interaction between the respective national single windows to allow the electronic exchange of customs declaration data.

The agreement also provides for the exchange of electronic certificates (e-certificates) for all specified agricultural commodities traded between the two countries, including meat, plant, dairy and seafood products, as well as wool, hides and animal feed. This paperless process is expected to streamline export-import procedures, while also allowing businesses to save on costs.
Cross-Border Data Flows
The agreement's agreed framework is expected to provide businesses operating in both jurisdictions with an assurance that they are in compliance with the requisite data protection regulations while transmitting information and data across their respective borders. This is expected to allow a higher level of seamless cross-border transfer of information, including that generated by financial institutions, for the benefit such digitally-enabled activities as e-commerce, artificial intelligence and data analytics. Furthermore, both countries will implement measures related to the prohibition of data localisation requirements and allow businesses to choose where their data is stored.
Data Innovation
The agreed free cross-border data flows are expected to provide businesses access to data for the development of new and innovative products, services and digital solutions. Accordingly, IMDA and Australia's Department of Industry, Science, Energy and Resources (DISER) are to identify and support suitable cross-border data sharing projects, as well as exchange information and knowledge relating to cross-border data innovation.
Source Code Protection
In a bid to guarantee software developers a protected and assuredly secure operating environment, neither country will require the transfer of, or access to, source code as a pre-condition of market access.
Personal Data Protection
In terms of the transfer of personal information, both countries are to develop compatible and interoperable data transfer mechanisms. The data protection agencies of both countries will then coordinate and provide mutual assistance in the case of any joint-investigations related to cross-border incidents involving the infringement of personal data.
Online Consumer Protection
In terms of online consumer protection, both countries have agreed to establish a regulatory regime that protects against fraudulent, misleading or deceptive e-commerce practices.
Artificial Intelligence
In the field of Artificial Intelligence (AI), IMDA, SNDGO and DISER are to develop three key aspects of AI, namely AI Development and Deployment; Workforce and Talent; and Governance and Ethics. This is intended to ensure the sharing of best practices, facilitate access to AI technologies, support the commercialisation of AI applications and ensure the adoption of an ethical governance framework for AI.
SME Cooperation
Finally, with an aim of promoting cooperation among their small and medium enterprises (SMEs), both signatories have committed to work together to encourage information sharing and exchange through a number of capacity-building initiatives, including a proposed Digital SME Dialogue. Furthermore, with particular regard to the needs of SMEs, both countries will ensure that government data is open and machine-readable.
ASEAN
Southeast Asia
Singapore
ASEAN
Southeast Asia
Singapore
ASEAN
Southeast Asia
Singapore
ASEAN
Southeast Asia
Singapore