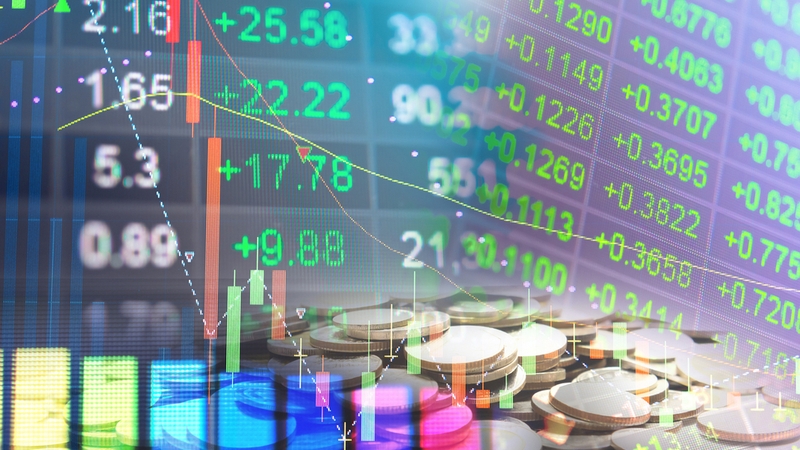 https://hkmb.hktdc.com/en/MzEzOTI4MDY3
Financial Services Industry in Hong Kong
Overview
Hong Kong is an international financial centre and the financial services sector remains one of its most important economic pillars, accounting for 21.3% of the city's GDP and providing some 273,000 jobs in 2019.


Hong Kong was ranked 5th in the Global Financial Centres Index (GFCI) released by Z/Yen Group and the China Development Institute in September 2020. Since the first of its semi-annual ratings were published in March 2007, GFCI has consistently ranked Hong Kong as one of the top international financial centres in Asia.


Hong Kong has one of the world's most active and liquid securities markets. There is no control over capital movement, no capital gains and no dividend income tax.


Hong Kong's stock market was the 3rd largest in Asia and 5th largest in the world in terms of market capitalisation at the end of December 2020. There were 2,538 companies listed on the Hong Kong Exchanges (HKEx) in the same period, with a total market capitalisation of about US$6 trillion.


Hong Kong is one of the world's most active markets for initial public offerings (IPO), with US$51 billion raised in 2020. 


Hong Kong hosts the largest pool of RMB liquidity outside mainland China.
Industry Data
Banking
Number of Authorised Institutions

As of December 2020

Licensed banks

161

Restricted licensed banks

17

Deposit-taking companies

12

Total

190

Representative offices of foreign banks

43

Total employment in domestic banking units
(as of September 2020)

100,038
Source: Hong Kong Monetary Authority; Census & Statistics Department
Fund Management
| | |
| --- | --- |
| (HK$ billion) | 2019 |
| Asset and wealth management business | 28,769 |
| Asset management and fund advisory business | 20,040 |
| Private banking and private wealth management business | 9,058 |
| Assets held under trusts | 3,844 |
Source: Securities and Futures Commission
Securities
Market Performance in the Equity Market



2019

2020

Main Board

Number of listed companies

2,071

2,170

Total market capitalisation (HK$ billion)

38,058

47,392

Growth Enterprise Market (GEM)

Number of listed companies

378

368

Total market capitalisation (HK$ billion)

107

131
Source: Hong Kong Exchanges and Clearing
Insurance
Total Gross Premiums in the Insurance Industry
| | | |
| --- | --- | --- |
| (HK$ billion) | 2019 | YOY |
| Long-term business | 511.5 | +10.8% |
| General business | 55.4 | +4.4% |
| Total gross premiums | 566.9 | +10.2% |
Source: Insurance Authority
Debt
Outstanding Amount of Hong Kong Dollar Debt Instruments
| | | |
| --- | --- | --- |
| (US$ billion) | 2018 | 2019 |
| Public segment | 150.0 | 151.6 |
| Private segment | 121.7 | 126.1 |
| Total | 271.7 | 277.7 |
Source: Hong Kong Monetary Authority
Ranges of Services
| | |
| --- | --- |
| Business Sectors | |
| Banking | Banks are among the most important channels for fund-raising in Asia. The quality of Hong Kong's banking system enables it to play a major role in serving well beyond its boundary. Banks in Hong Kong offer a wide variety of services in retail and commercial banking, as well as investment banking for corporations. |
| Fund management | The fund management business comprises assets management, advisory business, private wealth management and other banking activities. At the end of 2020, there were 2,789 SFC-authorised collective investment schemes, including 2,194 unit trusts and mutual funds, 300 investment-linked assurance schemes, 270 pension or MPF-related funds and 25 other investment schemes. |
| Securities | In the primary market, initial public offerings (IPO) services are provided by investment banks and securities houses, while the secondary market is mainly for trading listed securities on the Hong Kong Stock Exchange. |
| Insurance | There are two main types of insurance business – general business and long-term business. Accident and health, general liability and property damage are the top three major lines of business in terms of gross premiums. For long-term business, individual life insurance is the most important, accounting for 86.1% of premiums in 2019. |
| Debt | Financial institutions such as banks and brokerage firms provide services in the issuance and trading of debt securities (e.g. bonds). These include government-issued bonds and corporate bonds. |
| Private equity | Hong Kong is the second largest private equity centre in Asia, managing a capital pool of about US$160 billion at the end of 2019, behind only the mainland. Investment management services are provided which allow investments in the private equity of start-up or operating companies through a wide variety of investment strategies, such as venture capital and leveraged buyout. |
Service Providers
Banking
The banking system in Hong Kong is characterised by its three-tier system, which is formed by three types of banking institutions: licensed banks, restricted licence banks and deposit-taking companies, which are authorised to take deposits from the general public. The three tiers of deposit-taking institutions operate under different restrictions. At the end of December 2020, there were 161 licensed banks, 17 restricted licence banks and 12 deposit-taking companies. There were also 43 representative offices of overseas banks.
Fund Management
Hong Kong is a major regional fund management centre with a large concentration of international fund managers in Asia. According to the SFC survey, 64% of the investment funds (excluding REITs) were sourced from outside Hong Kong in 2019. Despite that, assets managed in Hong Kong made up over 50% of the asset management business. In 2019, 66% of the assets managed in Hong Kong were invested in Asia-Pacific, amounting to HK$6,608 billion, with HK$2,782 billion in Hong Kong, HK$1,783 billion in Mainland China, HK$580 billion in Japan and HK$1,463 billion in the rest of the Asia-Pacific.
Securities
Securities industry trading services are provided by investment banks, commercial banks, finance companies and securities brokerage companies.
Investment banks are the principal underwriters for initial public offerings (IPO). Hong Kong's highly liberal and liquid securities market has encouraged many international investment banks and securities houses to build their presence here, eyeing the IPO and securities businesses. In the secondary market, local retail customers are served mainly by local brokers and banks, whereas institutional buyers are principally served by the international brokers and investment banks.
Being the most liquid overseas market for mainland enterprises, Hong Kong is an important centre for raising capital for companies in mainland China. The majority of mainland companies seeking overseas listings have their listing in Hong Kong. At the end of December 2020, 1,319 mainland companies were listed in Hong Kong, with a market capitalisation of HK$38,073 billion, or about 80% of the total.
Insurance
Authorised Insurers
| | |
| --- | --- |
| Number of Authorised Insurers (as of December 2020) | 164 |
| By Type of Business: | |
| General insurance | 91 |
| Long term insurance | 53 |
| Composite | 20 |
| By Place of Incorporation: | |
| Hong Kong | 95 |
| Bermuda | 12 |
| UK | 10 |
| US | 9 |
Source: Insurance Authority
Insurance Agents and Brokers
Insurance agents and brokers serve as an intermediary between policyholders and the authorised insurers. While insurance agents are contracted with a certain insurance company, insurance brokers are not affiliated with any insurance company.
At the end of September 2020, there were 2,365 licensed insurance agencies, 86,351 licensed individual insurance agents and 26,777 licensed technical representatives (agents). In addition, there were 832 licensed insurance broker companies and 10,780 licensed technical representatives (brokers).
Debt
Issuers of debt securities include governments, banks and corporations. The debt market is mostly made up of governments, with bonds commonly used to finance a variety of projects and operations. Investment banks act as underwriters to help issuers sell the bonds. The Government Bond Programme (GB Programme) was implemented in 2009, with the aim to enlarge the Hong Kong local bond market.
In order to promote retail investors' awareness of the bond market in Hong Kong, the Hong Kong government has set up the retail bond issuance programme to issue retail bonds to the public, The government launched an inflation-linked bond issue programme called iBond in July 2011, with the latest batch rolled out in November 2020. In August 2016, the government also issued its first batch of Silver Bond, aiming to provide an investment product with steady returns for senior residents in Hong Kong. An outstanding amount of HK$116.5 billion under the GB Programme was recorded as of December 2020.
In addition, to demonstrate the government's support for sustainable development and to promote the development of green finance, the Hong Kong government issued its inaugural Green Bond under the Government Green Bond Programme in May 2019. The Green Bond, with an issuance size of US$1 billion and a tenor of five years, saw strong demand from global investors, demonstrating Hong Kong's strengths as a leading green finance hub in the region.
Private Equity
The majority of private equity funds in Hong Kong come from overseas and invest in companies in the region. Hong Kong Venture Capital and Private Equity Association (HKVCA) helps the development of private equity and venture capital, with close to 480 corporate members at the end of 2020.
The Hong Kong government has established an information portal, StartmeupHK, for Hong Kong's start-up community, listing the latest start-up events and resources, including government incentive and incubation schemes, accelerators, angels and venture capitalists, along with success stories of both local and overseas start-ups. In addition, StartBase.HK, an open-source start-up profiling database, has been launched to facilitate information flow between venture capitalists and start-up companies, with the aim of encouraging the development of the venture capital market.
Industry Development and Market Outlook
Market Connections with the Mainland
To improve the development of capital markets on the mainland and in Hong Kong, Shanghai-Hong Kong Stock Connect and Shenzhen-Hong Kong Stock Connect were launched in 2014 and 2016 respectively, marking important milestones of mutual access between capital markets of Hong Kong and the mainland.
Bond Connect was also launched in July 2017, allowing overseas investors to invest via Hong Kong in China's US$9.6 trillion bond market, with the southbound trading link to be added subsequently. As of December 2020, Bond Connect has attracted 75 out of the top 100 global asset management companies and 2,352 international investors from 34 jurisdictions.
In June 2020, the HKMA, the People's Bank of China, and the Monetary Authority of Macao jointly announced the launch of a two-way cross-boundary Wealth Management Connect pilot scheme in the Guangdong-Hong Kong-Macao Greater Bay Area, representing a major breakthrough in Hong Kong's offshore RMB business development, and a significant step towards fostering closer financial cooperation in GBA.
Hong Kong's New Listing Rules
In the 2018-19 Budget, Hong Kong Financial Secretary Paul Chan advocates the transformation of Hong Kong's listing platform to become more desirable for emerging and innovative enterprises. The new listing regime was launched on 30 April 2018, when the HKEx added three new chapters to the Main Board Listing Rules and made consequent changes to the current Rules. These include providing the listing of "new economy" companies with weighted voting rights structures and the introduction of pre-revenue biotechnology companies. The listing reform allows Hong Kong to capitalise on the opportunities of emerging technology companies and accelerate the development of the new economy sector. In the longer term, it will help to inject new knowledge on emerging and innovative businesses into the investor community, including business models and technologies.
In 2020, 51 New Economy companies went public in Hong Kong, accounting for more than 60% of total fundraising during the year. In the same year, 23 healthcare companies completed their IPOs in Hong Kong, raising a total of HK$98 billion, including 14 pre-revenue companies which together raised a total of HK$40 billion.
Fintech Development
Fintech is reshaping the financial sector and driving innovation in financial services globally. In Hong Kong, fintech development is also burgeoning and making headway into areas such as virtual banking, insurance technology and regulatory technology.
In recognition of needs for digitalising and streamlining payments, the HKMA launched its Faster Payment System (FPS) in September 2018. FPS supports instant HKD or Renminbi payments across different banks with the use of mobile phone numbers, email addresses or QR codes, providing greater convenience and new experience to the public. In March 2019, the HKMA started granting virtual bank licences, a major milestone in facilitating financial innovation and supporting Hong Kong's entry into the era of smart banking. So far, the HKMA has granted a total of eight virtual banking licences.
In an effort to boost the city's internet financial services, the Insurance Authority launched a fast-track approval system for insurers using solely digital distribution channels in September 2017. So far, the Insurance Authority has granted authorisation under Fast Track to four virtual insurers in Hong Kong.
Offshore RMB Centre
Since 2004, Hong Kong banks have been allowed to provide personal RMB business. With the introduction of the Pilot Scheme for Settlement of Cross-border Trade in Renminbi in 2009 and the expansion of the scheme in July 2010, a wide spectrum of RMB services are provided to corporate customers, including RMB certificate of deposits, RMB bonds and trade finance. Hong Kong plays an important role in the mainland's external trade settlement, processing over 70% of the world's RMB payment transactions, making Hong Kong the largest offshore RMB centre globally. It allows businesses to take advantage of the diversity and liquidity of Hong Kong's RMB market and facilitate business co-operation with Chinese companies.
Hong Kong as a Fundraising Hub
Being the key financial and capital market in Asia, Hong Kong's financial institutions are well positioned to capture opportunities on capital raising and deal making in the region, especially with China's Belt and Road Initiative (BRI) and the development of the Greater Bay Area. Financing demand, including green financing and green bonds, will continue to increase as more and more infrastructure projects are commenced under the BRI. It is expected that Hong Kong will continue to play a prominent role in raising capital, particularly in IPOs, bond issuance and the private equity sector.
CEPA
Hong Kong's financial services sector is one of the liberalised sectors benefiting greatly under the Mainland and Hong Kong Closer Economic Partnership Arrangement (CEPA), and this includes the banking, insurance and securities markets. Currently, financial services are covered by the Agreement of Trade in Services (ATIS) signed in November 2015 between the Hong Kong government and the Ministry of Commerce of China. This agreement further liberalises the services market and extends geographical coverage to the whole of the mainland.
In November 2019, the mainland and Hong Kong signed an agreement (the Amendment Agreement) under the framework of CEPA to amend the CEPA Agreement on Trade in Services. The Amendment Agreement reaffirms a number of policy directions to support the development of the Hong Kong banking industry and financial institutions in the mainland, and supports mainland insurance companies issuing catastrophe bonds in the Hong Kong market by relaxing relevant requirements. The Amendment Agreement was implemented on 1 June 2020.
Cumulative Number of Certificates of Hong Kong Service Supplier Issued
| | |
| --- | --- |
| Service Sector | As of 31 January 2021 |
| Securities and futures services | 97 |
| All insurance and insurance-related services | 25 |
| Banking and other financial services (excluding insurance and securities) | 10 |
Source: Trade and Industry Department
Finance & Investment
Banking Services
Finance & Investment
Banking Services
Hong Kong
Hong Kong
Hong Kong
Hong Kong