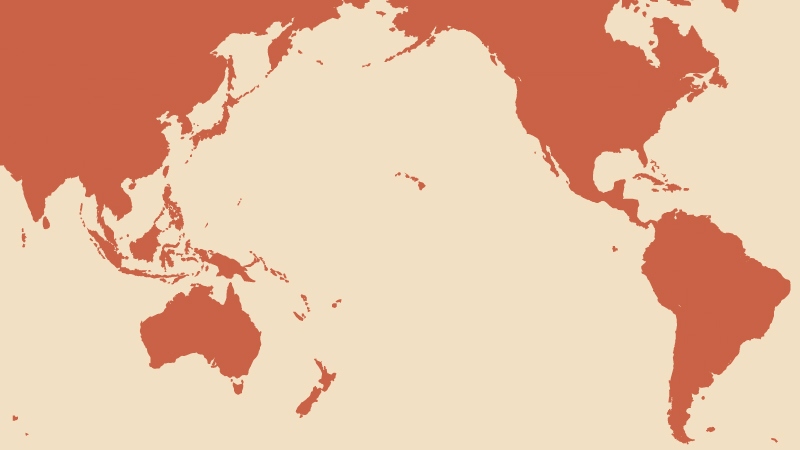 https://hkmb.hktdc.com/en/MTA3NTc5NjQyMg
The Indo-Pacific Economic Framework
Louis Chan
On 23 May 2022 the US announced the launch of the Indo-Pacific Economic Framework (IPEF), which the White House said aims to strengthen US ties to the region and "create a stronger, fairer, more resilient economy for families, workers, and businesses in the US and in the Indo-Pacific region."
Home to 40% of the world's GDP and 60% of its population, the very diverse set of founding IPEF participants includes Australia, Brunei, Fiji [1], India, Indonesia, Japan, Malaysia, New Zealand, the Philippines, Singapore, South Korea, Thailand, the US and Vietnam. As an open architecture arrangement, others "that share our [their] goals, interests, and ambitions for the region" are also said to have been invited.
According to the White House, US-Indo-Pacific foreign direct investment (FDI) topped US$1.8 trillion in 2020, supporting more than three million American jobs. To continue being an economic power in Indo-Pacific, a region expected to become the largest contributor to global growth over the next 30 years, the US is now adopting the 14-country economic pact as "a 21st century economic arrangement designed to tackle 21st century economic challenges that past models did not address – or did not address fully and take head on – leaving workers, businesses, and consumers more vulnerable".
Largely in line with the trade rhetoric of the Biden-⁠Harris administration promoting equitable, inclusive, and durable trade policy and expanding stakeholder engagement, the IPEF, focusses on four policy pillars – trade (connected economy), supply chain resiliency (resilient economy), clean energy and decarbonisation (clean economy), and tax and anti-corruption (fair economy).
Connected Economy, which covers a wide range of trade issues, including the digital economy and e-commerce (including cross-border data flows, data localisation, on-line privacy, and discriminatory and unethical use of artificial intelligence); labour and environment issues and corporate accountability; accelerated implementation of the WTO Trade Facilitation Agreement; and facilitating agricultural trade through science-based decision-making and sound, transparent regulatory practices.
Resilient Economy, which seeks to develop a first-of-its-kind supply chain agreement that better anticipates, predicts, and, importantly, prevents disruptions in supply chains, including establishing an early warning system, eliminating bottlenecks in critical mineral supply chains, improving traceability in key sectors and co-ordinating on diversification efforts.
Clean Economy, which seeks to develop agreements to pursue concrete, high-ambition commitments, such as renewable energy targets, carbon removal purchasing commitments, energy efficiency standards, and new measures to combat methane emissions.
Fair Economy, which seeks to enact and enforce effective tax, anti-money laundering, anti-bribery schemes, that include provisions on the exchange of tax information, criminalisation of bribery in accordance with UN standards, and effective implementation of beneficial ownership recommendations.
Unlike a traditional free trade agreement, however, the IPEF includes no tariff and market access liberalisation targets, largely because "the average bound MFN tariff for the US is already very low at 2.4%", and it also does not specify any congressional approval requirements. As noted by US Trade Representative Katherine Tai, though, whether Congress will ultimately need to vote to approve any initiatives that come out of IPEF will depend on "where these negotiations take us."
Also noteworthy is that, to maximise participation and speed up negotiations, IPEF participants can choose to join any number of the four pillars, as long as they commit to all aspects of each pillar they join.
Immediately following its launch, the founding IPEF participants will enter into negotiations to scope out each pillar and determine "exactly what's in each pillar and what each country will be committing to and signing up for" to establish enforceable, high-standard commitments.
In push for the economic pact, the US will play host to the Asia-Pacific Economic Cooperation (APEC) meeting in November 2023. This is widely seen as the informal deadline for finalising IPEF commitments or agreements, although different elements "could end up moving at different speeds even as all of the pieces will end up fitting into a larger integrated framework".
---
[1] Fiji, first in the Pacific Islands, joined the IPEF as a founding member on 26 May 2022.

USA
Australia
Brunei Darussalam
Fiji
India
Indonesia
Korea, Republic Of
Malaysia
New Zealand
Philippines
Singapore
Thailand
Viet Nam