The HKTDC Design Gallery's annual LoveHK exhibition has returned to Hong Kong and runs until 9 July, displaying more than 60 artworks made from everyday waste items such as coffee filters, wine corks, egg cartons, vegetable and fruit nets and glass bottles at its Wan Chai CEC shop.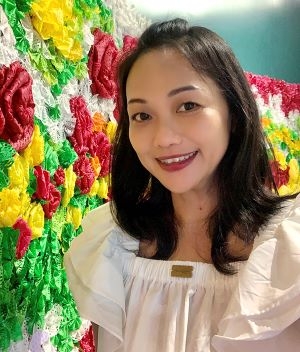 The exhibition shows visitors the beauty of Hong Kong's landscapes and living scenes in a sumptuous visual feast in collaboration with multimedia artist Ms Agnes Pang on the theme A Green HK.
Upcycled artwork promotes green living
Hong Kong is a vibrant, multicultural international city where environmental consciousness gradually permeates peoples' lives. As an artist who has always been committed to promoting environmental art, Ms Pang uses innovative techniques to transform inconspicuous everyday waste materials into works of art, integrating her painting skills into present aspects of the city.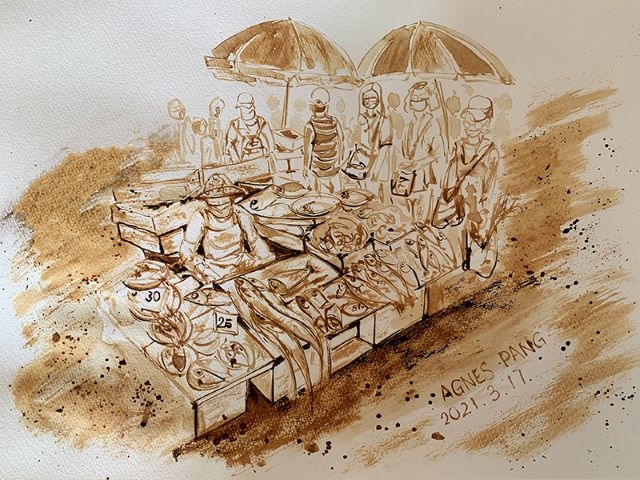 The exhibition comprises five sections.
Costal Landscape features simple yet gentle brushstrokes on coffee-filter canvas capturing the stunning scenery of Hong Kong's coastal areas, such as Sam Mun Tsai, Cheung Chau and Central.
Hong Kong Life uses coffee grounds as the primary medium to depict Hong Kong daily scenes such as cha chaan teng eateries, fish markets and meat stalls, conveying a strong sense of life that transports visitors to the bustling streets of the metropolis.
In Walk & Sketch Ms Pang likes to carry paper and pen and sketches wherever she goes – streets, alleys or tourist attractions.
Waterfront of Lantau deploys wine corks to express the natural texture of stones and soil, presenting beautiful Lantau Island scenery.
In Hong Kong is My Home foam nets collage Hong Kong's skyline, with a background of blue skies and white clouds painted in acrylic, showing the unique cityscape (main picture).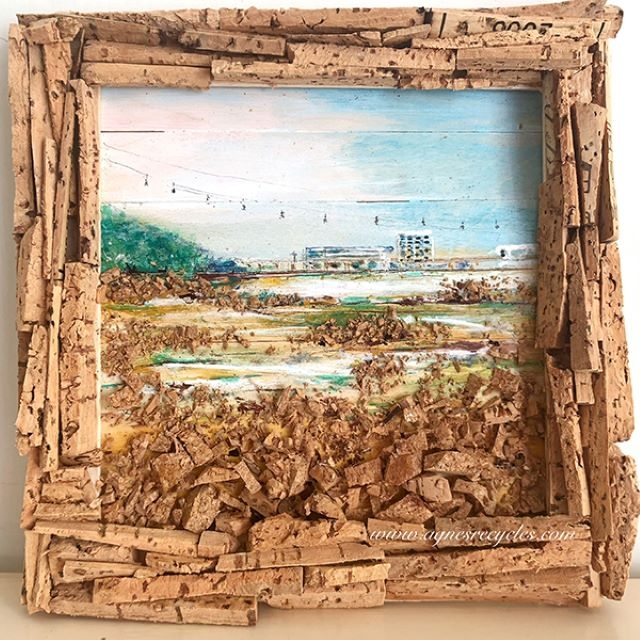 Ms Pang hoped visitors could feel her concern for and devotion to environmental protection and be inspired to go green. "I love the nature and humanity, and I am eager to educate others to cherish everything around us. While appreciating art, visitors can also appreciate the beauty of nature." Her works are rich in colour, innovative in concept and full of positive and optimistic thoughts. She often draws inspiration from daily life and nature. She likes to take walks and explore the surrounding environment, discovering interesting discarded materials and incorporating them into her art.
She explores techniques and shapes whenever she begins to create a new artwork. In this exhibition; she will also display diversified artworks such as dim sum made from form nets, champagne cap and shell-made miniature chairs, and flowers made from plastic labels, creating a stunning visual effect.
Selected products
Under the LoveHK theme Ms Pang has especially handmade foam-net baskets and greeting cards available for purchase at Design Gallery. The Wan Chai boutique is also offering a selection of Hong Kong-themed products, including EASTPRO PUBLISHER HONG KONG Kent Mok Hong Kong Devotion Photo Book,WHY NOT HONG KONG Hong Kong Sheung Wan Tram/ Kai Tak Plane Passport Holder and HONG KONG OAPES 925 Sterling Sliver Bauhinia Shaped Earrings with Enamel. During the exhibition period customers can enjoy an extra 15% discount on their entire purchase with a net spending of HK$400 (US$51) or more.
Free gift for social media post
During the exhibition, visitors who post a photo of any exhibit on Facebook or Instagram, and tag both the Design Gallery (@HKTDC Design Gallery 香港.設計廊) and Ms Pang (@Agnes Recycles) can redeem a handmade foam net keychain, or with net spending of HK$2,000 (after applying all discounts) to redeem a sketch of Hong Kong's scenery by her. Quantities are limited and available while stocks last.
Related links
Design Gallery