Fashion industry players see Hong Kong as an ideal platform for launching brands and trading, and expect online sales to continue surging, a survey of apparel buyers and sellers shows.
The survey was carried out at Asia's premier fashion showcase CENTRESTAGE, organised by the Hong Kong Trade Development Council (HKTDC), which attracted more than 7,700 buyers from 78 countries and regions, despite record-breaking rainfall causing a one-day suspension.
Buyer numbers from the Middle East, Mainland China and ASEAN countries rose significantly, affirming the exhibition's role as a global brand-launching platform.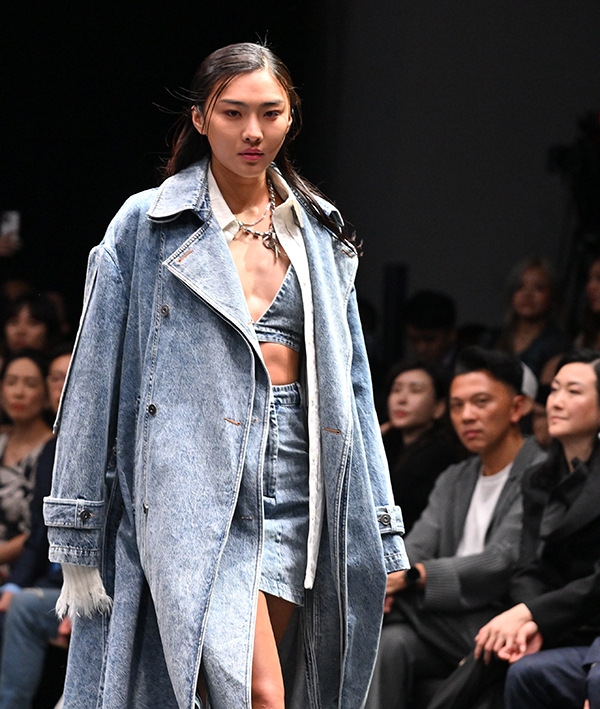 To gauge fashion industry outlook and product-trend views, the HKTDC interviewed 350 exhibitors and buyers in an on-site survey.
Hong Kong-designed fashion products were of the same quality as those in developed markets, 67% of respondents believed, while 85% of respondents named Hong Kong as their top choice for physical trade fairs. This reflects Hong Kong's significant position in the global fashion industry.
Most respondents were optimistic on overall sales for next year, with about 60% of respondents anticipating growth in sales within the next 1 to 2 years, while 37% even expected an increase within six to twelve months.
As business travel gradually resumed, 30% of participants anticipated a return of business growth to pre-pandemic levels within a year, while 26% believed it may take a year and half.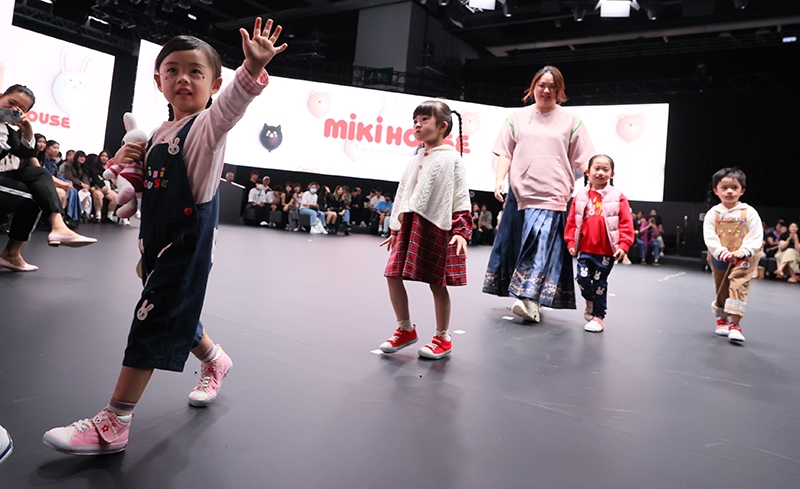 The pandemic impacted business operations, but also accelerated the widespread move of business to online channels. For 47% of respondents, half or more of sales/purchases over the past six months were conducted online. Moreover, 78% of participants anticipated half or more of their sales/purchases would take through online channels in the next two years.
CENTRESTAGE opened to the public on its final day. More than 30 fashion shows and events were organised throughout the fair, attracting enthusiastic participation from both industry professionals and the general public.
The event has successfully created business opportunities for exhibitors and buyers. Established in 2019, the Hong Kong sportswear brand ARTY:ACTIVE uses 100% recycled fibre. Through CENTRESTAGE, the brand has connected with customers from Mainland China in the past, providing clothing design services. It also successfully entered the Malaysian market through another HKTDC event.
Founder Gary Tsang said: "Our aim was to promote our brand and expand into the international market. We are pleased to share that among the buyers we met at the fair, eight buyers from Thailand, Korea, Cambodia and Vietnam are planning to place orders, resulting in a total business value reaching seven-digit Hong Kong dollars. We have successfully accomplished all the goals we set for our participation."
Rachael Spink, Senior Buyer from Etoile Group, UAE, visited the fair to source fashions for their five Etoile La Boutique outlets across the Middle East. She said: "We are striving to differentiate ourselves from other stores in the highly competitive Dubai market, which is why I am actively searching for new and exclusive brands. Our customers have a preference for unique fashion choices, and I am delighted to discover such options among the talented designers at CENTRESTAGE. "
Liu Xinyi, the Head of Buying of Chongqing's S.N.D Ltd., said the CENTRESTAGE visit had exceeded expectations. "In the past, we primarily focused on attending fashion weeks in Paris, Milan and Shanghai. This year marked my first time participating in CENTRESTAGE, and I was pleasantly surprised to discover a multitude of emerging design talents. The works of the students were incredibly stunning and mature."