As Asia's cultural and creativity hub, Hong Kong brings together innovative ideas and design talents. As consumers pursue excellence, innovation and quality of life, industries such as fashion, lifestyle, product design and licensing are developing rapidly, creating abundant business opportunities.
The Hong Kong Trade Development Council (HKTDC) will hold seven events concurrently for the first time from 19 to 22 April at the Hong Kong Convention and Exhibition Centre. The events include the Hong Kong Gifts & Premium Fair; Home InStyle (formerly the Hong Kong Houseware Fair); the Hong Kong International Home Textiles and Furnishings Fair; Fashion InStyle (formerly Hong Kong Fashion Week); the Hong Kong International Printing & Packaging Fair as well as the Hong Kong International Licensing Show and Asian Licensing Conference which will end on 21 April. The EXHIBITION+ hybrid model gives exhibitors and buyers the opportunity to participate beyond physical shows, through the intelligent Click2Match platform which will run until 29 April.
Creativity hub
Ms Sophia Chong, HKTDC Deputy Executive Director, said: "Hong Kong is a unique creative and cultural hub where East meets West and the city always excels in creativity. The HKTDC has been committed to promoting creative and design industries, help develop Hong Kong as Asia's city of culture and creativity. This year, the HKTDC gathers a number of large-scale exhibitions in April, covering lifestyle products and licensing to strengthen cross-industry and cross-field cooperation, creating even greater synergy to the industries.
"Since Hong Kong returned to normality, the HKTDC has organised several large-scale trade fairs and forums. Both domestic and international exhibitors and buyers showed support by attending the events physically, which is very encouraging. This time, the six major exhibitions attract over 3,800 exhibitors from 23 countries and regions, with 70% being non-local exhibitors who will participate in person. More than 20 international licensing leaders will also join the Asian Licensing Conference," she added.
The HKTDC invited buyers from all over the world through its 50 global offices and expected 170 buying missions from 50 countries and regions – including Mainland China, Japan, Korea, Association of Southeast Asian Nations, India, the Middle East, Germany, France and the United States.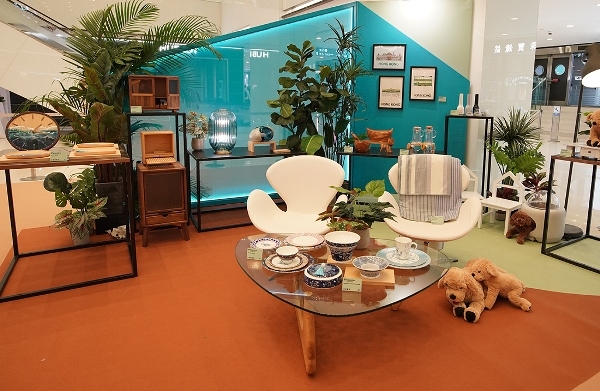 Cultural & Creative Corner to debut
Home InStyle, renamed in line with trends, is expected to bring more design and style-oriented products to buyers. The Gifts & Premium Fair, Home InStyle and the Home Textiles and Furnishings Fair will draw more than 2,650 exhibitors from 19 countries and regions, reaffirming Hong Kong's position as a lifestyle product procurement hub. Gifts & Premium Fair and Home InStyle will debut the Cultural & Creative Corner, promoting designer brands and products with unique styles. First-time Home InStyle, participant – the Industrial Designers Society of Hong Kong (IDSHK) – will feature 12 exhibitors and present multiple design-led crossover product series from the ReMIX Program, covering lifestyle items, accessories-decorations, electronic devices, furniture and household essentials. Each product integrates the essence of brand and unique creativity, offering global buyers a glimpse into local design scene.
The fairs will also feature themed zones. At Home InStyle, the Zhejiang Pavilion will feature unique products from provincial cities under the Zhejiang Ingenuity: Culture and Quality theme, providing a one-stop sourcing experience for buyers. The Yuecheng District of Zhejiang province will debut a pavilion at the Home Textiles and Furnishings Fair.
As branded products have always been popular among consumers, the Hall of Fine Designs at the Gifts & Premium Fair and the Hall of Elegance at Home InStyle will present prominent designers and international brands. The Hong Kong Exporters Association will set up a pavilion at the Gifts & Premium Fair featuring 21 local exhibitors and award-winning products from the Hong Kong Smart Design Awards.
Seminars at the events will include Feel the Pulse of the Upcoming Trend in 2023, delving into consumer trends for this year, as well as the optimisation of business-to-business marketing through the ChatGPT artificial intelligence platform. Representatives from the Business Environment Council and local eco-friendly companies will also discuss integrating sustainable development into products. Expert speakers from the Hong Kong Design Centre and Hong Kong Interior Design Association will share experiences on creative designs; while the Hong Kong Retail Technology Association and several start-up representatives will analyse how e-commerce and metaverse applications can strengthen business resilience.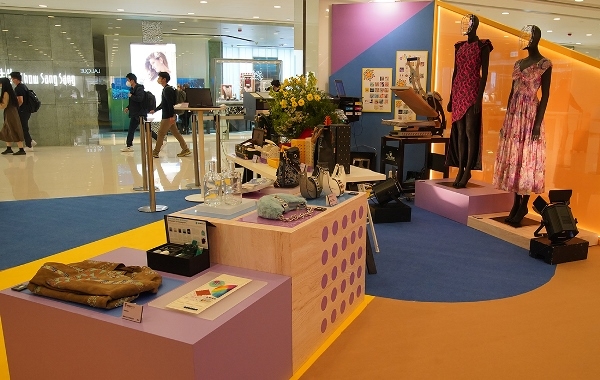 Fashion technology
In the first quarter of this year, the HKTDC Export Index surged 9.3 points to 39.0; the clothing industry led the bull charge as its index jumped 27.7 points to 51.5. Fashion InStyle brings together nearly 430 exhibitors covering the entire industry chain from upstream to downstream. The highlighted zone InnoFashion and Trade Services gathers 12 exhibitors demonstrating cutting-edge fashion technologies, including 3D printed fashion, AI and wireless radio frequency identification technology. Exhibitor AiDLab, will host the Innovation in Design Summit 2023, where industry experts from the Hong Kong Polytechnic University and United Kingdom's Royal College of Art share how AI technology can be applied to the fashion industry. Another exhibitor, Stratasys, will unveil its latest 3D printing textile technology during the seminars. Several fashion shows will be held during fair period, showcasing the latest clothing designs from multiple brands.
The Hong Kong International Printing and Packaging Fair, jointly organised by HKTDC and CIEC Exhibition Company (Hong Kong) Limited, will feature over 450 exhibitors. World of DeLuxe PrintPack and Green Printing & Packaging Solutions zones will spotlight premium and eco-friendly printing and packaging solutions. Seminars discussing industry insights and global trends will include: ESG ‧ Design & Printing; New Technology on Print Color Control: CTV, Going Green: Innovations in Sustainable Packaging; and The Latest Trend in Prepress: IT Innovations for Printing Industry.
Licensing trends
This year's Hong Kong International Licensing Show will showcase more than 500 licensing projects and brands, featuring top global licensors and licensing agents such as CAA-GBG Global Brands Management Group, MediaLink, Wildbrain CPLG and more. The Licensing Show will feature nine group pavilions – Mainland China, Macao, Indonesia, Japan, Korea, Malaysia, Thailand and Taiwan, presenting unique brands from various regions. With the dedicated support of CreateHK, the DLAB Hong Kong Pavilion will showcase 45 local original Intellectual Properties (IP) and brands to promote the strength of homegrown design, including SHIBAINC, Falling Cyan, Malut Design and 8EGGS Studio.
At the concurrent Asian Licensing Conference, more than 20 authorities will discuss hot topics, including the latest developments in global licensing, location-based marketing (LBM) and sport licensing, keeping participants up-to-date on market trends. Overseas speakers will include Ben Peace, Vice President for the Asia Pacific at WildBrain CPLG (the agency for PEANUTS, Sonic Prime, and the Teletubbies); Maura Regan, President of Licensing International; and Yvonne Chou, Head of Global Marketing at VICTOR Rackets Industrial Corp, (the badminton brand in cooperation with various IPs such as Peanuts, Hello Kitty, One Piece). At the Licensing Academy, organised by Licensing International and supported by the Intellectual Property Department of the Hong Kong Special Administrative Region Government, a speaker from Kumamoto Prefecture In Japan will share insights on "royalty-free" marketing and explain how the IP of prefecture mascot Kumamon is protected. The event will also feature a session Powering change: Women in innovation and creativity, in the spirit of World IP Day on 26 April.
Related links
Fashion InStyle
International Licencing Show
Asian Licencing Conference
HKTDC Hong Kong Gifts & Premium Fair
Home InStyle
HKTDC Hong Kong International Home Textiles and Furnishings Fair
Hong Kong International Printing & Packaging Fair