In the classical age, markets in the eastern Mediterranean were abuzz with goods sourced from all over the world, changing hands for silver and gold minted by a wide array of authorities, with conversations in a diversity of languages. Merchants arriving from more obscure hinterlands needed to adapt quickly or lose out.
Wind the clock forward more than two millennia and a similar situation is seen in Hong Kong – rapid changes in technology and pandemic-related restrictions have turned the electronic marketplace into a warren of virtual alleys where traders can need to be switched on and savvy in order to thrive.
Examining new trends
To help marketers navigate this maze, the Hong Kong Trade Development Council (HKTDC) arranged Asia's premier marketing and e-tailing events, MarketingPulse and eTailingPulse, which ran for two days last week. The two-in-one virtual forum brought together more than 60 marketing executives, brand representatives, advertising elites and e-commerce experts from around the world to examine the latest global trends in marketing and e-commerce and share their success stories.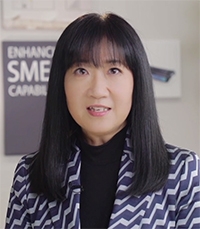 The theme for this year's conference was "Together, We Create". Welcoming participants to the event, Margaret Fong, Executive Director of the HKTDC, said the forum set out to demonstrate how to create value for customers, consumers and societies and engender new marketing and e-tailing experiences.
"We have invited industry experts from across the world to lead discussions on new trends and growth opportunities and help industry players learn about harnessing virtual worlds to drive business in the real world. In addition, the forum will examine the latest market trends and e-tailing opportunities in Mainland China and explore the rejuvenation and sustainable development of brands," Ms Fong said.
Sustainability, innovation under spotlight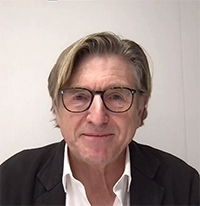 Keith Weed, former Global Chief Marketing & Communications Officer at Unilever, hosted a session to envision the future of the marketing industry. He advised participants to prepare for a rapidly changing world by embracing tech, data, content and sustainability. "Businesses need to spend a lot more time to think about where the world is going, how can we get to the future first, and what we can do to react in an agile way. In these challenging times we have to find out what extra we can do and bring to consumers through our brands to help us navigate our way," Mr Weed said.
John Schoolcraft, Chief Creative Officer of Swedish drinks manufacturer Oatly, also spoke, sharing his experience in transforming oat drinks into a sustainable lifestyle icon and driving growth at the same time through brand purpose strategies.
Another leading marketer addressing the forum was Tina Chao, Chief Marketing and Digital Customer Experience Officer of McDonald's Hong Kong. She shared tips on creating online-to-offline customer experiences through innovative promotional campaigns. "An ideal consumer experience is truly personalised and attuned to customers' needs. Every element of a customer journey has to be designed in a way that each customer can participate in, make their own message and pass it on to share their brand love," Ms Chao said.
Youthful preferences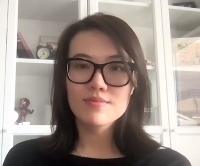 Mengfei Wang, Head of Commercial Marketing Department at social media and e-commerce platform Xiaohongshu, explored how social commerce can help brands connect with digitally savvy young consumers in Mainland China. "Young customers are looking to enhance their lifestyle and improve their well-being. By analysing search results and trends, we can get a better understanding of our customers and recommend products and services that meet their needs," Ms Wang said.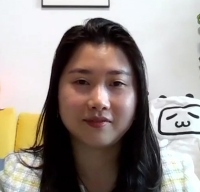 Meanwhile, San Zang, Head of Marketing Planning Department, Marketing Center, at the integrated video sharing site BiliBili, gave her own insights into the next-generation youth market in the mainland, saying: "The younger generation is better educated, and they have different sets of values and preferences. They are also fond of good stories relating to brands and products and will participate in campaigns which they appreciate, being vocal about it and sharing their experiences."
Related links
Marketing Pulse