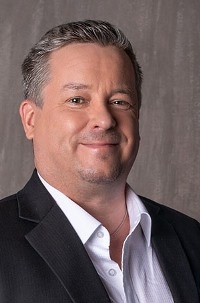 After the Hong Kong Special Administrative Region Government eased COVID-19 entry restrictions last month, ending the hotel quarantine requirement for inbound visitors, the city is gearing up to receive a rush of travellers. The Travel Industry Council expects departures to surge as much as 50% over the next few months. To lure visitors back to the city, meanwhile, the Hong Kong Tourism Board is set to offer 500,000 free airline tickets next year once all remaining travel restrictions are dropped.
Jonne Lehtioska, Area Vice President, Asia & Oceania for Finnish carrier Finnair, said Hong Kong had been a key market for the airline in the summer of 2019 and it was now looking forward to re-establishing its presence at Hong Kong International Airport (HKIA). However, as the airline reintroduces flights to the city, it faces other challenges on top of COVID-19.
"With Russian airspace now closed, we've had to consider our strategies and approach. While challenges remain in Asia, like the Chinese border still being closed, we're utilising more aircraft into key cities like Hong Kong, Tokyo, Seoul, Singapore and Bangkok rather than adding new destinations," he said.
Key market
Following Hong Kong's move to ease arrival restrictions to self-monitoring and three days' exclusion from entertainment venues and restaurants, Mr Lehtioska said the airline will deploy more aircraft to and from the city as residents prepare for autumn and winter breaks.
"For winter 2022/23, we have three weekly flights to Hong Kong. For summer 2023, when the traffic plan is published, further changes are possible. We had 14 weekly flights from Hong Kong back in summer 2019, which indicates the importance of the market. We look forward to the third runway being added at HKIA, too."
Outlining the city's importance as a destination, he said: "Hong Kong is still an important hub for Southeast Asia and a key international hub for the Guangdong-Hong Kong-Macao Greater Bay Area (GBA). In addition, there's a lot of traffic that goes through the airport en route to Australia, of course." He added that Hong Kong being part of the GBA means there are plenty of great opportunities, with five airports in the region.
Finnair's focus in Asia lies with key cities but the airline did launch a new direct flight from Guangzhou to Helsinki last month.
"Guangzhou is an entry point to Mainland China for international passengers, and while there are still restrictions on the border, we expect there to be some seasonal use by students," Mr Lehtioska said. Going into next year and 2024, he is confident about the future of mainland aviation, with mainland domestic traffic already surpassing 2019 volumes so far this year.
Mr Lehtioska admits the closure of Russian airspace presented challenges. "We've had to rethink our geographical existence and have been adding flights to North America and India. We used to fly to five cities in Japan and five cities in the mainland but now we are focused on the key cities and adding more flights to those destinations."
Finnair was recently recognised as the best airline in Northern Europe by Skytrax for the 12th consecutive year, and Mr Lehtioska believes some key advantages gives them the edge over the competition.
"In 2015, we were the first airline in Europe to receive the A350 XWB, and connection times at Helsinki-Vantaa Airport take as little as 35 minutes," he said, explaining that as part of the Helsinki Airport Development Programme, security control technology enables passengers to clear security checks without taking electronic gadgets out of their hand baggage.
The airline's products continue to evolve, too. It's new Business Class cabin launched earlier this year, and it has added the Premium Economy travel class. "We've invested a lot in the new cabins and people are curious to try them out," he said.
Post-pandemic aviation
Asked what passengers can expect from aviation in the post-pandemic world, Mr Lehtioska said he hoped travel would bounce back. "In the big home markets of the mainland, the United States and Australia, domestic travel has already surpassed 2019 levels. As for international traffic, we're still waiting for those final borders to open."
He said it was hard to make firm predictions on recovery for international flights. "It's difficult to compare now with 2019, as so many things have changed – it's a different ball game. What was pre-pandemic will not be post-pandemic. Right now, we are happy with the load factor, and that we're flying with full planes."
Indeed, in 2022 passenger needs have changed, with people having different expectations than they did pre-pandemic. "People are buying more digitally, there's less group travel and more individual family travel. The airline industry needs to give passengers more choice and allow them to tailor-make their travel experience, so there's flexibility on tickets, food and things like additional luggage," he said.
Profitability goal
"In 2023 we will celebrate our 100th year anniversary, which makes us among the oldest airlines in the world. Next year, we're expecting Russian airspace to stay closed but that there may be some final lifting of restrictions in the mainland. The goal for Finnair is that we're profitable by 2024, so next year will be crucial to help us reach that target."
Related link
Finnair