Po Hing Fong alley in Sheung Wan is lined with bamboo palisades, a signature feature of Hong Kong with its prolific use of bamboo scaffolding. The alley makes an appropriate home for LAAB Architects, an architectural firm that incorporates nature, culture, society and life into its designs.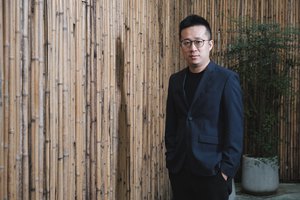 From a 300-square-foot (28 square metre) smart home to two restaurants that will soon be opened in the city's new M+ Museum, LAAB combines "daily designs with 'non-standard' ways through cross-disciplinary collaboration," Otto Ng, the company's Design Director, said.
"We love to work with people from different fields in this era of ambiguity. Offices are becoming more like clubhouses. Hotels look like offices, while shopping arcades are like museums."
Mr Ng studied architecture at the University of Hong Kong and later obtained a master's degree from the Massachusetts Institute of Technology in the United States.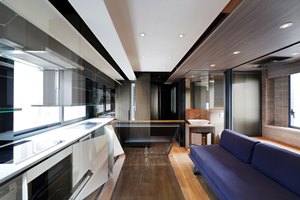 In 2013, together with fellow architect Yip Chun-hang, he founded LAAB Architects, bringing together a team of diverse backgrounds, interests and expertise, including architects, engineers and sociologists, as well as interior, graphic and furniture designers.
"The initial impetus was simple: I just want to do good designs. Some people say that Hong Kong does not have good design and art, and we wanted to change this perception," he said.
Small homes to public spaces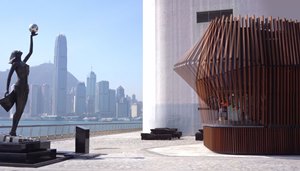 Mr Ng said LAAB tries to punch above its weight. This is particularly true of the commission it received four years ago from New World Development to help design its K11 MUSEA.
LAAB was assigned to handle the Opera Theatre (main picture) in the atrium, the Bohemian Garden and the rooftop Nature Discovery Park, as well as the public space outside the mall and on the adjacent Avenue of Stars, a tourist spot celebrating Hong Kong's film industry.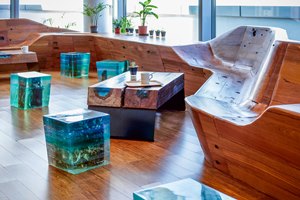 A highlight was the transformable food kiosk located at the Victoria Harbour waterfront – the city's first public building featuring robotic architecture. Each morning, 49 robotic arms open to unveil the stall hidden within, offering various kinds of Hong Kong-style street food to hungry visitors.
Because the design involved extensive research and development, Mr Ng was not entirely confident when he first floated his idea and was surprised when his plans were accepted by all parties concerned.
"Over the past two years, we have tested four mechanical prototypes to improve the overall experience. We are delighted that Harbour Kiosk is operating smoothly," Mr Ng added.
Placemaking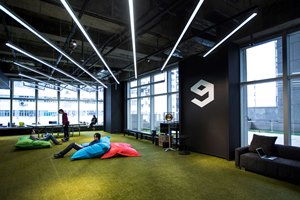 To Mr Ng, spatial design is about sense-making and placemaking.
"When you design a project that will be completed in the next three or five years, predicting the future is part of your job," Mr Ng said, noting that with the world changing so rapidly, it is difficult to predict the future even with available data. This is when imagination and creativity come into play.
"As responsible designers, we don't imagine things out of nowhere. We ask critical questions about our design's relationship with the people, the culture and the environment so that the outcome can be relevant to its users. To us, sense-making is as important as placemaking," he explained.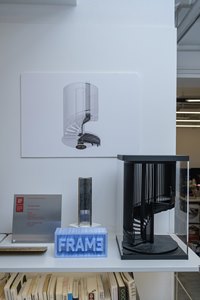 Designers can't always control the result, especially when it comes to the way the design is perceived and used. Mr Ng sees this as the beauty of the design process.
"When the users come in, we let go. And sometimes, the unexpected is the most beautiful. At LAAB, we always expect the unexpected.
"Hong Kong is a small place with a large population," he said. "In our design, we particularly focus on small spaces, such as escalators and bus stops. Hong Kong is a city of escalators, with people going up and down all day and there is no other place with bus stops so densely packed.
"These may not be details that people usually pay attention to, but to me they are part of the unique local culture," he continued.
"When a designer's vision is crystallised in their work, the result is a mixture of personality, experience, living habits and regional culture. Even given the same space or the same object, when they are handled by different designers, the outcome will be very different," Mr Ng said. "This is the most interesting part of design."
LAAB takes part in DesignInspire, an annual creative showcase presented by the Hong Kong Trade Development Council.
Related links
LAAB Architects
DesignInspire