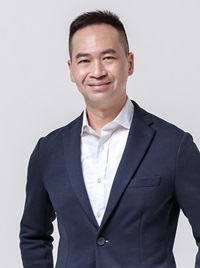 Asia's premier design and innovation event, this year's iteration of Business of Design Week (BODW) evaluated the impact design has on society and addressed how the COVID-19 pandemic had led people to re-evaluate their approach to design.
Joseph Wong, Executive Director at the Hong Kong Design Centre (HKDC), which organises the annual event, said the offline and online hybrid format event format for this year's event proved a great success, while the launch of an interactive design knowledge platform, bodw+, prior to the conference helped keep the design conversation going. More than 80 speakers covered topics such as "Brand Rejuvenation" and "Hospitality with Purpose", including design guru Bruce Mau, acclaimed British designer Thomas Heatherwick and Museum Director of M+ Suhanya Raffel.
What were some of your BODW highlights this year?
One was a session on "Hotels of the Future – Building Back Better" with [architect/designer] Bill Bensley and [Six Senses Hotels CEO] Neil Jacobs, two great friends talking about what defines the new luxury. They argued that it's not just about luxurious design but the guests themselves that make a place better. In another session, "Making Sustainability Palatable", Michelin-starred chef Richard Ekkebus talked about sustainable cuisine, and that inspired me to go for lunch at his restaurant, Amber, at the Landmark Mandarin Oriental. He's doing more plant-based dishes and using less meat on the menu and says he has to make that a success.
This year's event was themed "Global Design Reset" – how are people re-evaluating their approach to design?
With the pandemic, we've all been talking over Zoom, and it's forced us to re-examine how we do things and our impact on the environment. For at least two decades, we've been talking about sustainable design, but how rigorous have we been in our approach? It's not about just designing better mobile phones but looking at what designers can do to impact people's lives.
What did we learn from the keynote session, "How Design Changes the World"?
Bruce Mau, CEO and founder of the Massive Change Network in the United States, talked about how it's not just humans that can change the world. He asserted that design could preserve life and nature, as nature provides all the raw materials. If we buy, say, sustainable jeans, we are helping society by consuming wisely, and that's how designers can help change the world. Some designers claim to be sustainable, but consumers are much wiser now. They look at the whole picture: where companies source their materials from, the manufacturing process, transport and even how to dispose of products.
You soft-launched the design-knowledge platform bodw+ in October, How did it complement the event?
It helped us connect [with our audience] and ensured that people are talking about the event both before and after it. There will be some learning courses on there, too, so there's a lifelong element to it.
Will the hybrid online-physical format seen in BODW 2021 be a long-term approach?
Yes, the hybrid model is here to stay. Last year's event was virtual and this meant the content was available to a more international audience. People can come back and listen to the talks anytime, which is a big advantage. When it is purely a physical event, delegates may miss certain things, and people would be running around. This year, we cut down on the number of talks for a more focused approach.
With many virtual conferences, people are on screen but there's not much interaction. With a live audience, the interaction is much better. Next year, we'll be at the exhibition centre for a larger-scale physical event, so it's a case of striking a balance.
How did the parallel HKDC events such as deTour and BODW CityProg go?
With Cityprog, it's very community-focused, and we arrange visits and workshops from the design community to schools and universities. Held at PMQ [an art and design complex in Central, Hong Kong], deTour is more forward-looking and acts as a showcase for young local designers.
How does the HKDC fulfil its aim to improve societal wellbeing?
Promoting design thinking to the public and private sectors form an important part of our mission. In this respect,
we've done things like work with the Hospital Authority to tackle problems they are dealing with, such as how to promote higher vaccination rates and using social media to reach out to younger people. We've also worked with civil servants to address issues such as illegal parking.
How would you characterise Hong Kong's approach to design?
It's East meets West. I trained as an architect in the US and came back to practice here, for example, and that leads to a multicultural approach. We are leveraging on the city's unique culture to promote better design. The Hong Kong Polytechnic University has done some excellent materials research, and there are some great designers here, too. We want local designers to work with local materials, manufacture their products here and develop local brands.
Do you have anything special lined up for the 20th anniversary of BODW next year?
We're still planning it, but it will feature past masters and some great designers and celebrate their achievements. We're still formulating a theme, but it will be something to do with wellbeing.
How will BODW continue to evolve in 2022 and beyond?
It'll be how to balance the physical presence with the virtual. The offline events will be complemented by a continuous schedule of online events, which will climax with BODW. We'll be looking for speakers who've worked with us over a number of years so there's more continuity between events.
We want to help empower young designers. We have a lot of alumni and want to gather this group together and see how we can leverage them to promote design to the community and mobilise our younger design talents.
Related link
BODW