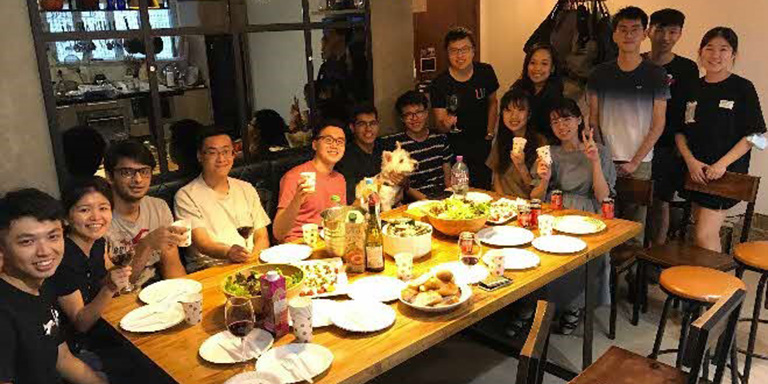 https://hkmb.hktdc.com/en/1X0ALZEP
Wizz through the paperwork
Noting the flood of documents an IPO candidate needs to handle, this Hong Kong start-up is seeking to ease the pain.
As companies stream to market, planning initial public offerings (IPO) in the global financial hub of Hong Kong, demand for document processing is rising strongly. Software-developing start-up Wizpresso is looking to capitalise on this trend by helping bankers and lawyers potentially reduce listing-document verification time as much as 75%.
Software-as-a-service (SaaS) provider Wizpresso offers natural language processing (NLP) and deep-learning solutions to investment banks, international law firms and multinational corporations. The technologies are aimed to help businesses improve work efficiency with automated research driven by artificial intelligence. After becoming a winner in the Hong Kong Trade Development Council's (HKTDC) Start-up Express programme, the Hong Kong software firm hopes to expand its business overseas.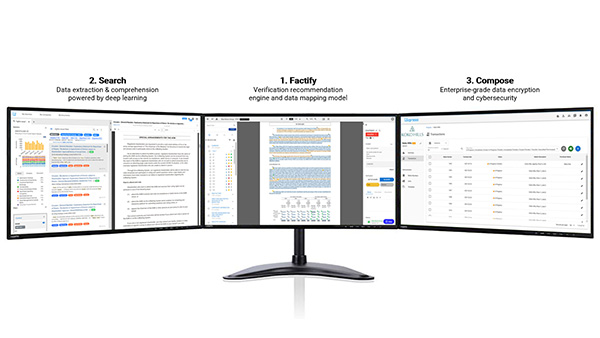 Data in demand
With a banking-industry background, Wizpresso Founder and CEO Calvin Cheng understands the pain points and potential commercial opportunities the market holds.
"A responsibility of mine was to analyse the business status of corporate clients. I needed to process a vast amount of quantitative data to evaluate the clients' loans and credits. These procedures are tedious and boring. It was hard to retain talent."
Knowing that artificial intelligence (AI)-driven technologies like NLP and digital solutions streamline processes and cut costs, Mr Cheng set up Wizpresso with his own savings. The IPO verification tool concept took off after he brought in part-timers to help with software design and coding. Wizpresso now offers three major SaaS products including "Factify", "Search" and "Compose". "Previously, lawyers may spend a lot of time to ensure listing documents are complete and accurate," Mr Cheng said. "'Factify' is tailored for legal professionals to carry out due-diligence work. Its AI system requires three to five minutes to analyse the prospectus and provide review comments. This halves the time it normally takes to review a prospectus, giving lawyers more time to focus on tasks with higher value."
He used approximately 100,000 documents to "educate" the AI system which improved data analysis to 95%. "So far, we have accumulated 50 million public documents of listed companies. This helps the system to quickly and accurately categorise data, offering users accurate review suggestions."
New markets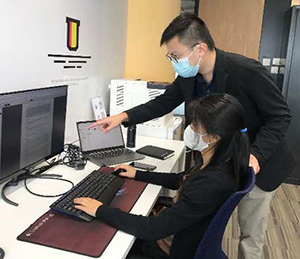 Wizpresso now has about 30 staff. The home-grown system, available in 12 language versions, received backing from angel investors and seed-capital venture funds. Mr Cheng hopes to raise US$5 million in pre series A funding scheduled for mid-2022. The additional funds will be used to improve software and open up overseas markets such as the United Kingdom, Singapore and Australia.
Closer to home, Wizpresso is already a Huawei Ecosystem Partner. Mr Cheng wishes to popularise his products but to the average investor and make a name in Shanghai and the Guangdong-Hong Kong-Macao Greater Bay Area, where the financial markets are more mature.
"Our vision is that newly listed companies will use Wizpresso's services. Right now, over 5,000 listed companies can connect with lawyers, auditors, and financial advisors through our platform. This shatters communication barriers, reforms the workflow to benefit different parties, further securing Hong Kong's position as a global financial centre."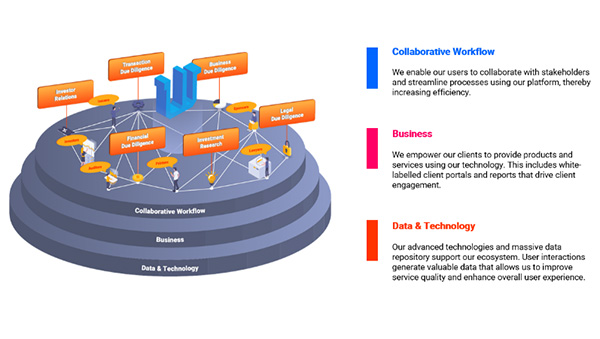 Brand building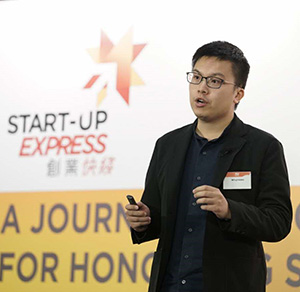 As a "Start-up Express" winner, Mr Cheng is very grateful to the judging panel. "That recognition not only boosted staff morale, it also helps us build our brand image and reputation."
The entrepreneur thinks events organised by the Hong Kong Trade Development Council (HKTDC) remain attractive, especially as small and medium-sized enterprises (SMEs) may struggle to promote themselves given the lack of resources. He hopes HKTDC can consider hosting an "NLP Day" focused on promoting start-ups in that field. "I believe HKTDC's global office network can bridge communications between start-ups like us and different government or regulatory authorities. This will open new opportunities for our research and work."
Related links
Wizpresso
Startup Express
Business Management & Consultancy