Aurora Tele-Oncology (ATO) hopes to light up recovery prospects for cancer patients through what is believed to be Hong Kong's first oncology telemedicine platform, where they can seek advice from specialists online.
The system is the brainchild of its eponymous Hong Kong start-up, which has been growing fast since being established in August 2020. Already serving clients in and outside Hong Kong -- including in Association of Southeast Asian Nations (ASEAN) markets, Mainland China and Macao -- ATO is setting sights on further market expansion, especially in the Guangdong-Hong Kong-Macao Greater Bay Area.
The platform provides one-stop services for cancer patients, including online meetings with reputable oncologists from Hong Kong and overseas, such as the United States and ASEAN. Users can consult or seek second opinions from these experts on their medication and treatment plans, while doctors can use medical records or images uploaded by patients to monitor their conditions or reactions to medication, and tailor treatment plans. As such, patients can enjoy more personalised treatment while saving communing and waiting times that clinic visits entail.
Mainland potential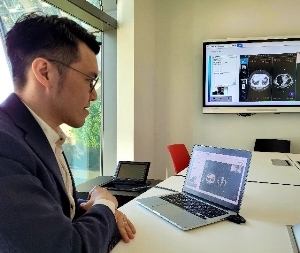 The company sees the mainland as a huge market, given its large population and patients' confidence in Hong Kong's medical services.
"The mainland has an average of 4 million new cancer patients each year, with roughly 40% of them requiring second opinions," said General Manager Sam Chu.
"The free flow of information in Hong Kong provides doctors with the latest medical knowledge including new cancer treatments and drugs. Given the generally more advanced equipment, patients in the mainland look up to Hong Kong's medical services," he added.
"They either need to fly or take a long trip to Hong Kong. Once at the clinic, the patients also have to wait for a while before they can see their doctor or receive treatment," he noted.
"When the Hong Kong-mainland borders closed amid the pandemic, I came up with the concept of telemedicine for oncology to enable doctors and patients to stay in touch. I also hope the service can improve cancer care and increase patients' survival rate."
Going big on Greater Bay Area
With most telemedicine platforms serving those with minor symptoms or common illnesses (such as Hong Kong's FindDoc, the mainland's Alihealth and Ping An Good Doctor), ATO aims to fill the cancer-care gap.
Roughly 120 patients now use ATO upon referral from medical and insurance groups. About 70% are from the mainland, with a smaller number from Macao and Southeast Asia.
"Telemedicine has great potential and will become more common. We are ready to make it big in the Greater Bay Area," Mr Chu said.
"We will invest HK$1 million and hopefully set up an office in Qianhai, at the Shenzhen-Hong Kong Youth Innovation and Entrepreneur Hub. With all the taxation subsidies, we wish to expand to Macao next," he advised.
Data digitalisation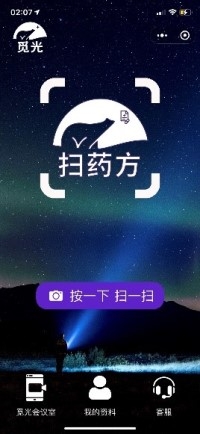 ATO digitalises medical data so patients and doctors can share information freely on the platform. "This is important as specialists rely on computer scans, magnetic resonance imaging, medical reports and prescriptions to give an accurate diagnosis and determine the best treatments," explained Mr Chu, whose PhD in bioinformatics and medical data management from the Chinese University of Hong Kong equipped him with the know-how to build the system.
"We encrypt all sorts of reports and medical images to prevent them from being leaked during transmission or cloud storage. While mainland medical reports differ from those in Hong Kong in terms of style, format and language, we apply smart technology and manual assistance in processing data. We then provide Hong Kong doctors with a streamlined medical record they can easily and quickly digest."
ATO has invested heavily in data protection. Its system has reached the "Health Level 7" international standard for clinical data transfer and management. This sets it on par with the Hong Kong Department of Health's "eHealth" electronic recording and sharing system. The firm puts a premium on data security and privacy, which is particularly important as the mainland implemented a data security law in September.
Added value
Apart from online consultations, ATO offers value-added services. "Patients often ask if medical insurance packages are enough to cover all treatment expenses. That's why we offer a 'cashless experience' service, connecting a patient's doctor with their insurance company so that the two parties will settle the costs directly if they are covered by the insurance plans, and the patient won't have to pay," Mr Chu said.
ATO counts the mainland's Haibao Life insurance company, Hong Kong's UMP Medical group and Hong Kong Integrated Oncology Centre among its 11 partner insurance firms and medical institutions.
ATO also lists all participating specialists' fees, allowing patients to decide the best way forward given their budget and insurance compensation.
Raising funds
ATO is one of 10 winners in a pitching contest that selected high-calibre start-ups to participate in the 2021 Start-up Express entrepreneurship development programme, organised by the Hong Kong Trade Development Council (HKTDC).
"Since winning the 2021 Start-up Express competition, the HKTDC connected us with Australian and Thai medical groups for business negotiations. I look forward to further expanding into the mainland and Southeast Asian markets through the Council's other events such as the Belt and Road Summit and Asia Summit on Global Health."
Yet the immediate plan is to prepare for a round of Series-A funding towards. "If the target US$4 million can be raised, that can finance promotional work and enhance the existing system, which we hope could soon be developed into a clinical trial platform for cancer treatment."
Related link
Aurora Tele-Oncology