From virtual masterpieces to immersive escape rooms, the licensing industry, for one, has been quick to adapt to the new post‑COVID-19 pandemic reality. This was the key message underlined time and again at the recent 2021 virtual edition of the Licensing Expo, an annual event traditionally held in Las Vegas. With a distinct focus on the North American licensing community, the event brought together – digitally at least – a whole host of brands and intellectual property holders, all of which were keen to build new partnerships in the evolving life‑after‑COVID licensing landscape.
According to a recent report by Licensing International, the sector's New York‑headquartered trade body, over the past 12 months consumers have gravitated towards the familiar, a development that has boosted many classic brands. This trend was more than evident at this year's event, with many companies taking refuge in heritage brands or seeking suppliers from within their own borders. This, however, didn't mean there wasn't plenty of opportunities for new brand experiences, limited‑edition collaborations and such innovations as the emerging metaverse of non-fungible tokens (NFTs).
What is an NFT?
One widely popular seminar session at the expo examined arguably the fastest‑growing market for intellectual property – NFTs or non-fungible tokens. Essentially, these new digital artefacts allow users active in such communities as Xbox, Steam or Fortnight to own something as well as having access to a particular game. According to Trevor George, Co‑Chief Executive of Recur – a Michigan‑based start-up specialising in on‑chain interactive branded NFT experiences – this provides an opportunity to bring players back to such communities for a multitude of different reasons. In one particular innovation, the company has set out to standardise the recurring royalties for NFTs with the goal of making them chain‑agnostic, while decentralising royalties.
Outlining the company's strategy, Mr George said: "Ultimately, the vision is to bring billions of fans into the greater digital and crypto ecosystem. With that in mind, we will be working with some of the largest and most recognisable brands in the world. This is in line with our core belief that NFTs will serve as a gateway for existing audiences and everyday consumers alike to enter this new digital space."
Similarly enthused over the prospects for this new technology was Gary Vaynerchuk, Chief Executive of VaynerMedia, a New York‑headquartered content‑generation agency. Expanding upon its potential, he said: "The launch of this entirely new marketplace represents a massive opportunity for IP holders. Basically, for digital assets, this is the equivalent of what e‑commerce was to the internet. Such assets are, essentially, social equity, a derivative marketing material and a revenue stream offering royalties in perpetuity."
Within the next 12 years, Mr Vaynerchuk maintains everyone will have a public crypto‑wallet showcasing their tokens, one that will help communicate people's identity in a similar way to fashion or cars. In the nearer term, meanwhile, IP holders will be making royalties of 10% on every transaction as people continue to expand their digital life and begin to treat tokens as a social currency.
For Cuy Sheffield, Head of Crypto at Visa, the notion of being able to build a digital cultural identity based on the assets one has collected on the internet is incredibly powerful. At the moment, though, he sees the friction involved with buying NFTs as just too great, with comparatively few people understanding exactly how they work and how to buy them. To go mainstream, he says, NTFs have to be purchasable in the same way as everything else online, while being deliverable to digital wallets.
Looking to the future, Mr Sheffield says: "While I've never purchased a piece of art in my life, the idea that I can support an artist by purchasing digital art resonates with me. I don't have to hang it and I can send it in a matter of seconds, which increases its velocity. Currently, the system is complex and involves multiple risks, but it's here to stay and it won't be too long before anybody who can swipe a credit card will be onboarded to this particular metaverse."
Limited editions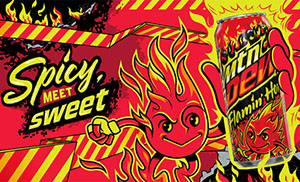 In terms of more traditional opportunities, brand collaborations have long been seen as essential to the licensing industry, with limited editions in particular seen as creating a buzz and driving awareness. Of late, a number of food and beverage companies have been zeroing in on the action. The latest case in point is the Mountain Dew soft drink brand partnering with manufacturers of Cheetos snack range to create the sweet, citrus Dew with the Flamin' Hot spiciness. This is in addition to the ice cream‑inspired sneakers, chicken‑scented clogs and fast food‑themed hotel that are already out there.
According to Julian Baek, Associate Brand Manager for Popsicle, part of Unilever's product portfolio, limited editions can be particularly effective when targeting the lucrative – but often elusive – Gen-Z segment. Expanding upon this he said: "It's a demographic that goes crazy for exclusive limited‑edition collaborations. When we recently paired Popsicle with Minions, Hello Kitty and SpongeBob characters, this was hugely popular and generated more than a million posts on Instagram."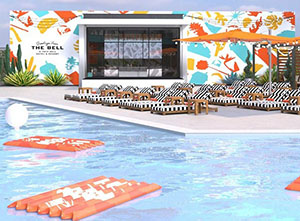 For its part, the Taco Bell fast‑food company recently took over a hotel in California and turned it into an immersive brand experience. This saw everything from the room decor to the breakfast menu to the pool floaties shaped like hot‑sauce packets. The brand also opened a store in Las Vegas where couples could say "cheesy vows" and get married. Commenting on the success of these initiatives, Jen Levin, Brand Licensing Manager for Mondelez International – Taco Bell's parent company – said: "While, previously, consumers looked at food solely as fuel, now they're also seeing it as an experience."
Location-based experiences
Staying with the experience concept, another trend seen as rapidly gaining ground is location‑based entertainment (LBE), a truly immersive way for consumers to engage with brands. Over the next two years, the focus here is expected to be on bespoke escape rooms, family entertainment centres and other relatively compact properties. In terms of project costs, the estimates are between several hundred thousand dollars to US$2 million, with each initiative taking three to six months to bring to fruition.
Assessing the likely impact of this particular trend, Robert Marick, MGM's Executive Vice‑President for Global Consumer Products and Experiences, said: "In the past, large brand studio parks were all the rage, but what we're seeing now is consumers wanting to get out and experience brands, while developers are looking for quick wins. If a licensor can provide a branded experience, everyone is a winner as it gives consumers a new way to experience a brand and mall operators a new way to drive traffic."
Indeed, it's a trend that seems to be picking up speed around the world, with the first of three Assassins Creed escape rooms opening in Saudi Arabia, a Blair Witch escape room launching in Las Vegas and a "Harry Potter: A Forbidden Forest Experience" (main picture) set to go live in the United Kingdom. Already in place, meanwhile, is an opportunity to explore the Hawkins Lab at a Stranger Things drive‑in in San Francisco and the chance stay overnight in a pineapple at the Dominican Republic's SpongeBob Square Pants Hotel.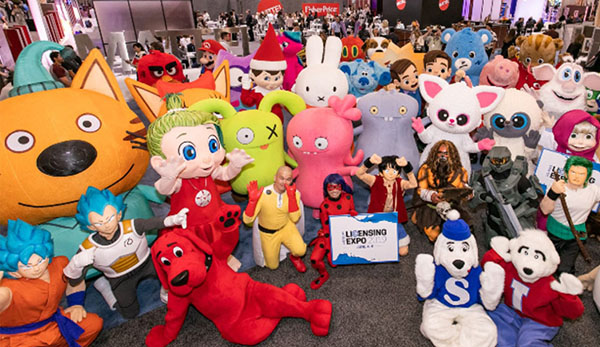 The 2021 virtual Licensing Expo took place from 24-26 August. The Hong Kong Trade Development Council's (HKTDC) hybrid physical-and-online HKTDC Hong Kong International Licensing Show is scheduled for 27-29 April next year.
Related link
HKTDC Research