This story is the second in Hong Kong Means Business's "Powered by HSBC – Bridging the GBA" series.
Knee osteoarthritis is a painful, debilitating condition that affects many middle-aged and elderly people. If not caught and treated in time, it often requires expensive surgery to replace the knee with an artificial joint.
In a first for Asia, an intelligent early warning system has been developed in Hong Kong to accurately predict the onset and subsequent progression risk of knee osteoarthritis, enabling high-risk patients to receive pre-emptive treatment. It could help up to 20% of patients avoid knee replacement surgery, saving the society an estimated HK$1.4 billion (US$180 million) in direct and indirect medical costs each year, according to system developers.
The multi-award-winning system is the brainchild of a team of biomedical engineering research students at the Hong Kong Polytechnic University, who started developing of the device in January last year and co-founded the start-up CLAIRE Clinical AI Research Limited in August 2020 to run the project. The expertise of the young team covers artificial intelligence (AI), multidisciplinary rehabilitation sciences, user Interface and user experience design, as well as sales and marketing.
The team says the system, already achieving a high prediction accuracy of over 80%, continues to be enhanced and aims for even higher efficacy and more functions. It is planned to be launched for use in local clinics and hospitals next year, together with a related mobile application for patients.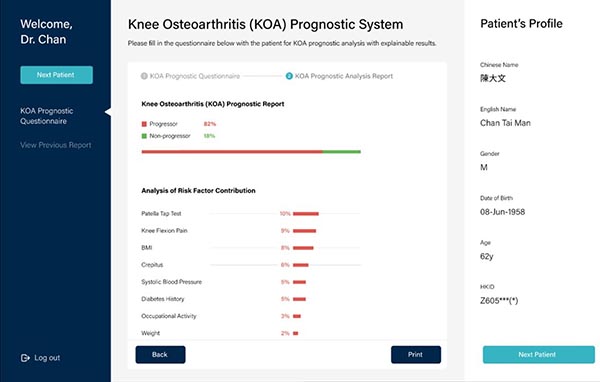 Easy to use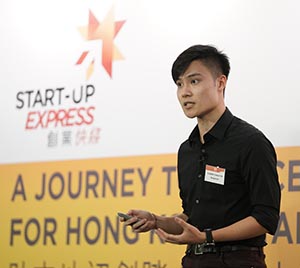 "Knee osteoarthritis greatly reduces the patients' quality of life and can cause depression, dementia and reduced self-efficacy in the long run," said Justin Chan, Co-founder and Chief Operating Officer of CLAIRE.
"The simple, easy-to-use knee osteoarthritis AI assessment system is designed to identify high-risk patients, so they can take pre-emptive measures that will slow joint degeneration and prevent or delay surgery. This will also help reduce pressure on the public medical system,' he explained.
The AI system uses the data of more than 10,000 knee osteoarthritis patients in the United States for analysis and comparison in order to assess the risk of each individual.
The family doctor only needs to enter the personal data of the patient including age, gender, weight, living habits (such as smoking and drinking), work intensity (such as whether patients need to stand for a long time or bear weight), and medical history (such as heart condition, diabetes, or a history of knee pain). The system then calculates the risk of knee osteoarthritis manifesting in the next four years, with an accuracy of higher than 80%, according to Mr Chan. This enables the doctor to quickly tell if the patient is at risk and recommend an appropriate personalised treatment plan.
"Compared with the traditional method of evaluation by specialists based on experience and professional knowledge, this risk factor analysis and prediction method is more objective, accurate and systematic, and will help improve the effectiveness of treatment by advancing it," he said. "In the long run, it is hoped that patients' waiting time for treatment can halve."
For orthopaedic specialists, the team has established an even more accurate and advanced version that can add biochemical markers, X-rays, and magnetic resonance images (MRIs) for evaluation.
While the system is used by doctors at present, the team is developing a mobile application for patients to help them manage their condition, keep in touch with medical staff and receive intelligible health education. Patients who have been assessed by the system can download and use the application free of charge.
"This app allows caregivers to take and upload videos of the patient's walking posture, enabling doctors, physiotherapists and occupational therapists to keep up with changes in the condition so as to suggest and demonstrate appropriate rehabilitation exercises and encourage patients to exercise persistently to relieve pain. This will help ease the problem of patients having only one or two follow-up visits a year, which makes it difficult for doctors and other health practitioners to follow up."
Clinical research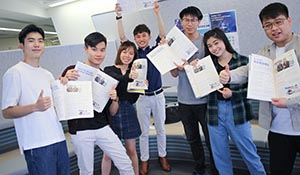 Mr Chan said CLAIRE had recruited 2,000 patients to test the AI system. The team has applied to the Hong Kong Hospital Authority for using its database, hoping to obtain medical images of about 100,000 local knee osteoarthritis patients to further improve the accuracy of prediction to over 90% and apply for relevant international certification.
CLAIRE is in talks with an insurance company and related private medical groups about including knee degeneration investigations in their physical examination protocols and constructing individualised rehabilitation programmes for those insured as early as possible to reduce the chance of patients needing artificial knee joints.
"The total-knee-replacement surgery is expensive and artificial joints don't last long," Mr Chan said. "It is not a small medical expense for medical insurance companies and patients. We hope that this AI assessment system can help with chronic illness management.
"After five years, it will hopefully expand to cover other musculoskeletal and age-related illnesses, such as hip osteoarthritis and spondylosis, to benefit more people in need," he added.
International awards
As developed economies face the problem of ageing populations, the intelligent evaluation system has attracted much attention. It has won a number of international technology innovation awards, including the TechConnect Global Innovation Award, Innovate for Future, and MIT HealthHACK 2021 Future of Ageing. With total prize money of more than HK$1 million (about US$128,200) sufficient to meet the company's current expenses, the team expects to break even within three years.
Finding investors
CLAIRE participated in the Hong Kong Trade Development Council's (HKTDC) Start-up Express pitching competition earlier this year and became a winner.
Mr Chan said the start-up will continue to learn more about the international industry and market trends as well as investor orientation through events organised by the HKTDC, including the Asia Summit on Global Health and Asian Financial Forum, and look for cooperation from firms with medical backgrounds.
He shared that an investor from Taiwan had been interested in investing in the firm but in the end, the deal fell through because the two parties held different concepts.
"The biggest difficulty in starting a business is to find like-minded partners. We hope to find strategic investors who can help us develop medical technology," Mr Chan said.
Silver opportunities
A market of huge potential to the medical sector is Mainland China, where 260 million people are aged 60 or over. In addition, China's 14th Five-year Plan emphasises the importance of elderly-care services, with policies including the development of a "silver economy" featuring related technologies and products.
Designated healthcare institutions operating in the nine mainland cities in the Guangdong-Hong Kong-Macao Greater Bay Area (GBA) are allowed to use certain Hong Kong-registered drugs and medical devices that are used in the city's public hospitals.
Mr Chan said CLAIRE is also keen on the mainland and overseas markets, adding the company has partners in the Greater Bay Area Medical Technology Association and the MIT Hong Kong Innovation Node.
The start-up is applying for patents and international certifications for the intelligent evaluation system, paving the way for the development of similar AI systems to predict risks of hip joints, spine joints and other conditions.
"After obtaining the required international certifications, we will speed up our expansion into various markets, so that more patients will benefit and receive appropriate treatment."
Funding support
A variety of support programmes are available to healthcare start-ups in the Greater Bay Area. Among them is HSBC's US$700 million debt financing scheme, which was launched recently to support fast-growing, early-stage healthcare companies in the Greater Bay Area. The initiative reinforces HSBC's ongoing strategic commitment to helping entrepreneurs capture new opportunities in the region. The dedicated fund is customised for the healthcare sector, focusing on companies in the sub-sectors of healthcare tech, healthcare services, pharmaceutical, medical device, contract services and third-party medical institutions. It aims to provide senior debt financing to support the scaling up of companies with viable business models, mainly those at the pre-profit stage.
HSBC is one of the largest international banks in the Greater Bay Area and the only foreign bank in Guangdong with a presence in 21 prefecture-level cities, connecting customers to its global network. HSBC aims to become the international bank of choice for customers in the GBA, playing the role of their "super-connector" to the international market. HSBC is committed to helping companies of all sizes in the region who wish to expand their business across borders to seize the opportunities and meet their cross-border banking needs, providing a seamless service experience. The bank has recently launched the GBA Payment Connect, Credit Connect, Account Connect and Service Connect, providing a full range of information and services to enable enterprises to enter Mainland China.
Follow us for updates on the GBA and HKTDC: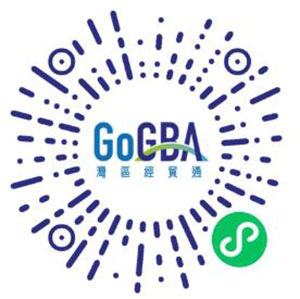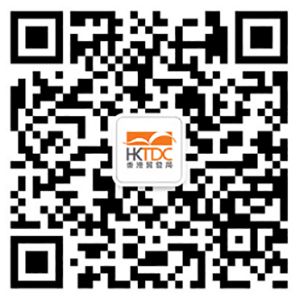 Related links
CLAIRE
Start-up Express