Long popular among adults and children, especially males, the colourful and ever-changing LEGO toy brick set is striving to change its image as a lad's plaything: the brand recently launched a number of products to make girls feel relevant.
When the COVID-19 pandemic kept families at home, the Danish toymaker seized the opportunity and launched in March last year a new series that incorporates fashion elements to attract new customers -- females.
LEGO DOTS, which encourages children to create practical and compact fashion accessories with creativity, instantly became a craze. The innovation jolted both the toy and fashion industries, driving both LEGO's global and Hong Kong sales to record double-digit growth last year.
"In the past, LEGO products were all three-dimensional, but LEGO DOTS uses a new two-dimensional plane concept," said LEGO Hong Kong and Macao Brand Manager Kiki Chan (main picture). "Children can use different tiles and shapes to form distinct patterns and make personalised items, which helps them develop creativity.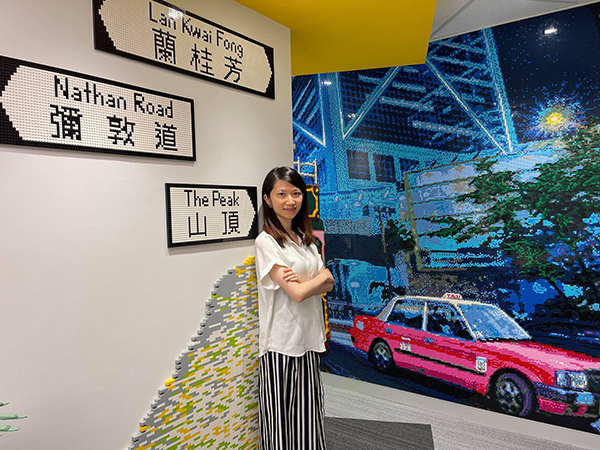 "Our target customer group is children aged six to nine years, especially those who have never played with LEGO bricks before – and they are mostly girls. We hope they can jump out of the box, do without a manual, let their creativity run wild and produce unique designs," she explained.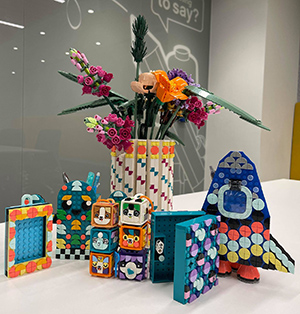 Through LEGO DOTS, the brand is committed to seeking breakthroughs in terms of product and market positioning, she said.
"The biggest difference between LEGO DOTS and other LEGO series is that it starts with the concept of DIY and targets new customer groups. In Hong Kong, most parents know our LEGO brand and products but customers are predominantly boys. Fashion accessories can attract ladies and girls," shared Ms Chan.
"Of course, there are many similar DIY products on the market, but our advantage lies in quality and product safety guarantee," she avowed.
Flexible marketing
Limited travel under the pandemic means the brand has brought marketing to the Internet through the Hong Kong Trade Development Council (HKTDC).
"Together with six local fashion brands, we staged a livestreamed fashion show in April," she recalled.
The show featured playful rain boots, crowns, handbags and other accessories made with LEGO DOTS particles and designed by the six brands -- 112 mountainyam, ANGUS TSUI, BLIND by JW, DORISKATH, METHODOLOGY and SUN=SEN. Celebrities were invited as guests.
"We set no rule for the designers and allowed them to create as they pleased, so that the public could see Hong Kong's design excellence," said Ms Chan."
"It was the first time LEGO had held an online fashion show for parents and children, highlighting the toy brand's newly forged link with fashion and accessories," she added.
"The effect is not only the short-term sales growth, but also the long-term benefits," she continued.
Physical CENTRESTAGE returns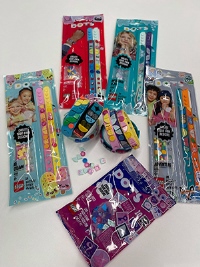 LEGO also participated in the physical edition of the HKTDC International Sourcing Show in July. When the HKTDC's physical CENTRESTAGE fashion showcase returns in September, LEGO will once again join forces with the event organiser to bring fun and creativity to the catwalk.
"This time we also invited six Hong Kong fashion designers to showcase our creativity to the public and the fashion world through their new designs," she said.
"During CENTRESTAGE, we will also hold other activities, such as a session showing public visitors know how to match clothes with LEGO DOTS bracelets."
A key Asian fashion showcase, CENTRESTAGE will return this year as a hybrid physical-online event, having been held virtually last year during the pandemic.
The sixth CENTRESTAGE will take place from 10 to 12 September under the theme "Chapter Infinity". To be held at the Hong Kong Convention and Exhibition Centre, the event will be open to the public for the first time.
Related links
LEGO