https://hkmb.hktdc.com/en/1X0ALMNJ
Healthy habits counter COVID stress
This health coach's holistic programme seeks to break the cycle of stress, poor sleep and bad diet.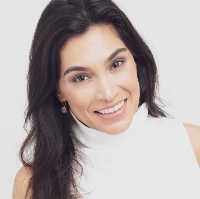 The COVID-19 pandemic has thrown normal routines out of the window and many of us have reached for unhealthy foods and alcohol, and are sleeping poorly because of stress. To break the bad-habit cycle, some people seek out online health coaches such as Neelam Pure Health. The Hong Kong start-up was founded six months ago by Neelam Daswani following her studies at the Integrated Institute of Nutrition, which takes a holistic approach to health. Ms Daswani was born in Kobe, Japan and her family is originally from Pakistan. She studied communications at Boston University in the United States before starting her own public relations company in Hong Kong in 2006. She went on to found Neelam Pure Health early this year.
Addressing such issues as hidden sugars, supplements and sleep, Ms Daswani offers a 75-minute diet, sleep and lifestyle consultation to clients, most of whom seek to lose weight. She has recently aligned herself with a doctor's office, Central Health, working alongside medical practitioners as an accountability partner for patients to help them make positive lifestyle changes.
Did your dad's bypass surgery inspire you to set up Pure Health?
Yes, my dad ended up in the intensive care unit. He was such a healthy man and lived by the book, so I wanted to know what happened and understand how he got so ill. I turned to holistic care and wanted to help him understand his body. Using tools like visualisation therapy and meditation, he suddenly started to recover. I was sold then.
Who are your clients?
They're mostly women, aged 40 to 50, with weight loss being the number one goal. They are reaching for junk as they're not full enough, or properly rested. Some have overworked themselves at the gym – they may be doing two hours a day non-stop – but you can't exercise your way out a bad diet. We look at their lifestyle and diet, identify their triggers and incorporate some mindfulness practices into their routine, even if it's zoning out for 10 minutes each day. I think of myself as their cheerleader. It's about learning to nourish yourself better and being more confident about managing that in the long term.
What's your approach to healthy living?
I want people to still be able to enjoy themselves and have a drink over the weekend but also learn how to enjoy food like paleo wraps and cauliflower rice, instead of always reaching for rice or bread. I also encourage people to think about ikigai, which in Japanese translates as finding your reason to be, something you're good at. It's easy to get caught up in the rat race, working and paying bills, but without purpose, health issues can arise. Clients may not be in happy marriages, or their kids are no longer in need of them, so they're missing their purpose in life. If you look at places where people have long life spans, like Japan or in the Mediterranean, they're not on protein shakes, they just eat healthily. They have good friends, walk everywhere, and have a purpose, and that's what keeps them happy and healthy. What I offer is a similarly integrated approach.
What challenges have you faced as a new entrepreneur?
Having worked in PR [public relations], I've always been very confident selling my clients, but not so much myself. I'm currently working with two interns, one helping me with the website, another with Instagram, and they are pushing me along.
What do you like most about being a health coach?
It's making the difference and empowering clients to make changes in their life. They may be set in their ways but I can teach them to retrain their body and encourage them to listen to their body and ask questions like whether they're really hungry. Convincing clients that they can do it and motivating them is the biggest challenge. It's about getting them to trust the process, staying with it and not giving up.
What are the biggest health problems facing people in Hong Kong?
I think it's stress, the fast pace of life here, and the guilt surrounding "me time". This all contributes to high cortisol levels and adrenalin, and it can then be difficult to slow down. But even making 10 minutes for yourself every day, whether that's in the morning or just before going to bed, can be beneficial. Even in the office, two of my clients zone out for 10 minutes just to take a breath. It can make a huge difference.
Are health coaches becoming more popular in Hong Kong?
I think so. Quite a few others attended the same course as me, and some have set them up in related areas like being a raw-food chef. I think more and more people are going to the doctor's office with issues like obesity and stress and medication isn't fixing things. Just like you hire a personal trainer or a life coach, working with a health coach could be the new trend.
What do you like about doing business in Hong Kong?
I think it's the diversity here – there's people from all walks of life with a colourful variety of backgrounds. I work with people following all different kinds of diets, too – they may be vegetarian, vegan, gluten-intolerant and so on. 
What will you focus on over the next 12 months?
I'm concentrating on building up my referrals to grow the business and hope that once I'm at the doctor's office, I'll have a support system. The plan is to let it grow organically as it has in the last six months. It's exciting as I didn't think I'd get this far.
How ambitious are you for Neelam Pure Health?
I'd like to grow, and given that I already offer Zoom calls internationally, I'm already getting there. I'd like to continue to grow the business globally and eventually make it scalable. I'm also considering rolling out some packages, like a 10-day detox for example, to reach more clients.
Related link
Neelam Pure Health
Health & Beauty
Food & Beverages