"East meets West" is a term firmly wedded to Hong Kong, in the same way as "Silicon Valley" is linked to San Francisco. But just as the technology business in San Francisco is about much more than physical chips, to view Hong Kong as primarily a link between Mainland China and Europe and North America misses the big picture.
Today, "North meets South" would also be appropriate as Mainland China, especially the Guangdong-Hong Kong-Macao Greater Bay Area (GBA) to the north and the Association of Southeast Asian Nations (ASEAN) to the south, both develop rapidly and cooperatively, using Hong Kong as a link.
This development was in focus at the plenary session, entitled "Perspectives on the GBA opportunity through different lenses", of the BritCham Greater Bay Area Summit 2021 held in the city last week. Organised by The British Chamber of Commerce in Hong Kong (BritCham), the forum brought together industry experts and business leaders to explore GBA opportunities.
Hong Kong: GBA-ASEAN link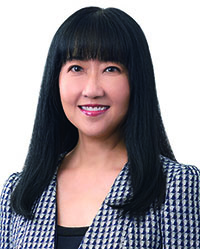 Hong Kong Trade Development Council (HKTDC) Executive Director Margaret Fong told the panel that ASEAN businesspeople are "very interested" in entering the GBA.
"In terms of services, in terms of finding the people who can help them to make it actually happen …more of them have been telling us that they will be quite happy to work with Hong Kong … because they understand that we will have that extra knowledge, 40 years of knowledge of working with Mainland China, and especially GBA," she said.
"And many of them have been telling us that they want to make use of not only our professional services but our capital market as well, because Hong Kong in the region is really one of the strongest [in the sector] if not the strongest," shared Ms Fong, adding that the HKTDC has six offices in the ASEAN region.
Stephen Phillips, Director-General of Investment Promotion at local government unit Invest Hong Kong (InvestHK), said understanding these new north-south investment flows is vital as they are very different to the old East-West model. He added that the city needs to work in tandem with other GBA centres in order to connect the mainland with other parts of Asia.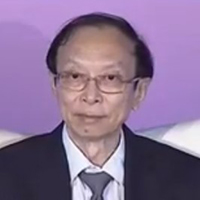 Anthony Yeh, Chair Professor at the Department of Urban Planning and Design, University of Hong Kong, told the panel that Hong Kong could be the benchmark city for the GBA with its advanced, open economic system, while the GBA could serve as a functional platform for the Belt and Road Initiative, which covers ASEAN among other regions.
Bridge to opportunities
Panellists analysed Hong Kong's part in the GBA development and anticipated the rise of several rapidly growing technology industries in the region.
Ms Fong said Hong Kong could serve as an international link for the GBA, as well as Mainland China at large, because of its various advantages including a system that is different from that of the mainland, and its freely convertible currency.
"Hong Kong's role is changing, but we will always be that intermediary that links Mainland China with the rest of the world," she said. "I believe that the GBA is a huge opportunity and I believe we have a role to play."
As for sectors with potential in the GBA, Ms Fong said the pandemic has focused attention on the critical importance of healthcare and related technologies. She added that more biotechnology firms could be expected to tap the city's capital, particularly pre-revenue biotech companies, which are allowed to list locally. Hong Kong is already the world's second largest biotech IPO fundraising centre.
Prof Yeh said firms in biotech, as well as fintech, could develop in Hong Kong and then start mass production in mainland GBA cities while retaining the high-technology work in Hong Kong, supported by basic research in local universities.
Expecting innovation to grow in the GBA, he suggested Hong Kong could further develop its technology industries, enhance their research and development (R&D) capability, and nurture large home-grown tech firms. He added Hong Kong could take advantage of its quality universities and mature domestic market, which makes it a good place to introduce new products.
Mr Phillips shared that among the 600 fintech companies in Hong Kong, 86% have said they intended to go into the GBA and 31% of these have already done so. Issues associated with accessing the region included talent, he remarked, as the staff must be able to understand the environment. He added concerns over intellectual property (IP) underscore "the beauty of having Hong Kong", as companies can do R&D in Hong Kong, which has a rigorous IP protection regime.
Other promising sectors in the GBA include lifestyle-related services such as wealth management, education and training, Ms Fong noted.
Prof Yeh said Hong Kong could also expand its function in the GBA as an aviation and logistics hub. He added it is important for GBA cities to develop cooperation plans, especially for Hong Kong and Macao since the nine mainland cities had made progress on this.
How to start?
The panellists agreed that the GBA is generally well understood and that the questions most businesses have are about how to capture the opportunities.
Mr Phillips said there are no one-size-fits-all answers and each firm needs to formulate its own approaches according to its particular circumstances. He also noted that despite the increased integration the three systems – mainland, Hong Kong, Macao – remain distinct while each of the 11 cities is also very different. Businesses need to leverage the best in all of them, he added.
His remark was echoed by Ms Fong, who said different strategies are needed for different parts of the GBA and advised enterprise to focus on one to two cities to start with.
Spreading the news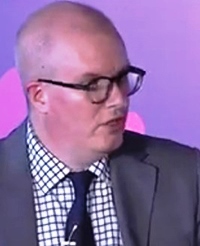 Responding to a question by session moderator Neal Beatty, Chairman of the China Committee at the British Chamber of Commerce in Hong Kong, panel members explained how their organisations could help businesses make their mark in the GBA.
"What we do basically in one word, is matching," said Ms Fong, explaining how the HKTDC provides practical solutions. "Whatever you are looking for, whether it's information, whether it's a supplier, a buyer, a mentor, maybe a venture capitalist, or whatever you are looking for, [we can help and] that's where we come in."
As one of its latest initiatives, the HKTDC recently launched the GoGBA one-stop information and services platform helping businesses thrive in the GBA.
"We offer practical help and provide a platform," said Ms Fong, adding that the HKTDC's services are supported by its 50 offices around the world, including 13 in the mainland, of which two are in the mainland GBA cities -- Guangzhou and Shenzhen.
She said the HKTDC promotes Hong Kong's role in the GBA through webinars and the HKTDC's international conferences such as the Asian Financial Forum, Asian Logistics, Maritime and Aviation Conference and the Belt & Road Summit.
"All these major conferences going forward will share the same narrative -- when we promote Hong Kong, we promote Hong Kong as part of the GBA and of course the specific role Hong Kong as the international bridge between the GBA and the rest of the word," shared Ms Fong.
The conferences will be enhanced with additional activities such as roundtable meetings and side trips to the GBA, she said.
On the other hand, the HKTDC takes Hong Kong companies, including international companies based in the city, to events in mainland GBA cities for promotion, such as SmartHK highlighting Hong Kong services and Chic HK in Shenzhen showcasing Hong Kong products.
The HKTDC also hold talks with international chambers of commerce to find out what sectors they are interested in and advise contacts and potential business areas to explore in the GBA.
Ms Fong said Hong Kong companies that are unsure how to access the GBA could seek help from the HKTDC, which offers a range of services such as its T-box (Transformation Sandbox) SME support programme for small and medium size enterprises (SMEs). T-Box aims to enhance SMEs' competitiveness and achieve transformation goals in branding, e-commerce, manufacturing and supply chain solutions and new markets.
Mr Phillips said InvestHK also takes a practical approach and works with the HKTDC in making propositions that would leverage the GBA to the full. For example, the two organisations could propose that a biotech company apportion its development between Hong Kong and Zhongshan, where there is a biotech park (the Xuetianxing Biotechnology Park).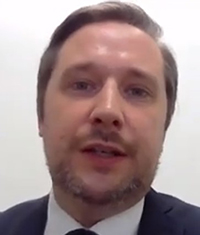 Tom Simpson, Managing Director, China Operations & China Chief Representative at China-Britain Business Council, said his organisation received many enquiries about doing business in the GBA, including in fields such as land and permits. Authorities in the region were helpful and collaborative in handling the enquiries, he added.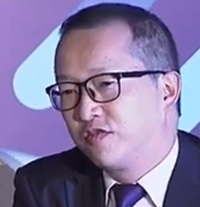 Tommy Yuen, Commissioner for the Development of the Guangdong-Hong Kong-Macao Greater Bay Area at Constitutional and Mainland Affairs Bureau of the Hong Kong Special Administrative Region, said Hong Kong's chief executive and other GBA leaders had held joint promotion conferences in Tokyo and Paris before the COVID-19 outbreak, and hoped to organise similar events once the pandemic recedes.
Related links
HKTDC Research - GBA
Britcham Hong Kong