The COVID-19 pandemic has impacted almost all sectors, and services industries are not spared. When reimagining services, design is just as important as it is for physical items.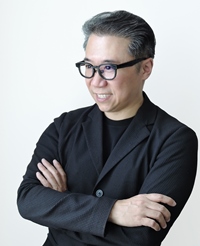 Knowledge of Design Week (KODW) takes place in Hong Kong this month as a hybrid online-physical event, providing a unique cross-disciplinary learning and exchange platform addressing pressing problems.
The annual event is organised by the Hong Kong Design Centre (HKDC), with the Hong Kong Special Administrative Region Government's (HKSAR) Create Hong Kong (CreateHK) as the lead sponsor.
HKDC Chairman Eric Yim explains why KODW is more relevant this year than ever.
Just what is KODW?
We started KODW in 2006 as a theme-based innovation and design knowledge exchange programme, developed to complement Business of Design Week (BODW), which is held annually later in the year. This year's theme is Reimagining Service Economy.
What is the relevance of the theme, "Reimagining Service Economy"?
We believe this particular topic is important to society. Especially after the COVID-19 pandemic, and for years to come, businesses which neglect to adopt service design will not address the needs of people in the new economy.
How does service design work?
Service design is more than just a product; it's a combination of design disciplines. For example, if you enter a restaurant, the experience is not just about the menu, or the table setting, the spatial arrangement of the interior, or the way the waiting staff serve you. It's all of the above, so a much broader aspect of design.
What does KODW achieve?
Nowadays we are on a design superhighway. Things change so fast, and yesterday's knowledge can no longer satisfy the needs of today, let alone tomorrow. Knowledge of design is important to how society can remain relevant and forward-looking.
At KODW we connect different stakeholders in the community – policy makers, thought leaders and captains of industry and business – and engage them in dialogue on how design can solve the complex challenges. By sharing insights and experiences on this platform, knowledge can be transferred from one industry to another. KODW is beneficial not only to businesses in Hong Kong, but throughout the region.
How has HKDC adapted its events to meet the challenges posed by COVID-19?
Last year, for the first time since 2002, BODW was livestreamed. This was very successful, and actually enabled us to expand our audience reach to more than double that of previous years.
Now the COVID situation in Hong Kong is much better but we still have guidelines restricting the number of people gathered in a room. So, we have devised a hybrid format: some sessions will be filmed before a live audience while even our online speakers will be able to engage with viewers, who will have the opportunity to ask questions.
What are the highlights of KODW 2021?
In our Global Conversation on Hospitality, a strong line-up of speakers and special guests including hotelier Adrian Zecha of Azerai Resorts; Hong Kong designer Joyce Wang, Principal of Joyce Wang Studio; Keith Yates, Partnership Chair of Yates and Partners; and Ron Swidler, Chief Innovation Officer of The Gettys Group Companies, will envision hospitality in this post-pandemic world.
In the Innovating Future Health & Care session, specialists in design and architecture will converge and provide insights on shaping the future of better healthcare and implementing empathy in practice. Panellists include Reinier de Graaf, Partner at OMA; Rama Gheerawo, Director of The Helen Hamlyn Centre for Design at the Royal College of Art [in the United Kingdom]; Ching-choi Lam, Chairman of Elderly Commission, HKSAR Government; and others.
We will also host an important discussion on e-commerce, and how fintech and service design can combine to enhance the user experience of technologies such as mobile payment.
Who should tune into these online events?
In particular, business owners who are interested in discovering the driving forces that will shape our future. Whoever likes to have this kind of updated knowledge, insights and innovative ideas should tune in, as well as designers, students, and anyone who has a curious mind about the future.
KODW 2021 will be held from 21 to 25 June, with all livestreamed forum sessions taking place on 23 and 24 June. Eight workshops (six virtual and two physical) will also be held from 17 to 25 June, tackling topics of the future of Service Design, Design Thinking, and Creative Leadership.
DesignInspire 2021, organised by the Hong Kong Trade Development Council, comprises a year-round online exhibition as well as roadshows in Hong Kong and Mainland China's Guangzhou city to be held in November and December respectively.
Related link
Knowledge of Design Week 2021