Although in‑person seminars and trade events are still difficult to deliver under many of the prevailing COVID-19 containment measures, the need for manufacturers, end users and supply chain management personnel to interact and coordinate may never have been greater. With this in mind, the Hong Kong Trade Development Council (HKTDC) was one of the prime movers in a recent online seminar – Textile Showcase: Leeds City Region and Hong Kong Building Partnerships.
Collaborative opportunities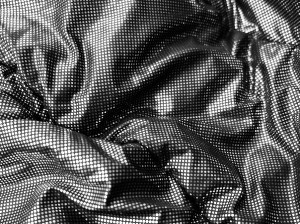 Billed as an opportunity to bring together world‑leading companies from Leeds –one of the United Kingdom's leading textile hubs–with key partners from Hong Kong in order to discuss trade and collaborative opportunities, the event was also supported by Invest Hong Kong (InvestHK, a unit of the city's government), the UK's Future Fashion Factory (a digital and textile technology think‑tank run in association with the University of Leeds) and a number of local bodies.
Kicking off the online presentation, Professor Stephen Russell, a Director of the Future Fashion Factory, introduced the region's textile industry. Noting that it employs more than 10,000 people locally, with 80% of its output going for export, he also highlighted its longstanding work with a number of major brands, including Burberry.
Prof Russell also cited the region's successes in incorporating advanced technology into textile production, particularly in the healthcare, automotive and building supply sectors. Turning his attention to the role of the Future Fashion Factory itself, he said: "We are backed by a £5.6 million [US$7.9 million] UK government investment, with a further £10 million coming from industry players. This has created a partnership of more than 300 companies, one that works with some 2,500 additional, non‑partner businesses.
"One of our key success stories has come in terms of advanced product innovation through digitisation. This has, undoubtedly, created more sustainable products for our global partners."
Next to take up the baton was Professor Parik Goswami, a Co‑Investigator of the Future Fashion Factory, Director of the Technical Textiles Research Centre and Head of University of Huddersfield's Department of Fashion and Textiles. Addressing the level of textile innovation within the region, he said: "While many see the industry players here as one body operating within the Leeds region, it actually consists of several organisations, all working together to provide a seamless solution to innovative challenges. It is a key strength and something that we should shout about."
Hong Kong side
Stepping up to introduce the Hong Kong side of the equation, Andrew Davis, Head of Investment Promotion for InvestHK, said: "One of the reasons why Hong Kong is such an attractive regional base for many businesses is its very simple and competitive tax system. On profits of up to HK$2 million [US$258,000], for instance, the due tax is only 8.5%.
"Another upside is the access it offers to a number of very large markets. Indeed, half of the world's markets are within five hours flying time, while the [Guangdong-Hong Kong-Macao] Greater Bay Area is right on the doorstep. Sourcing in Hong Kong also goes well beyond the immediate area and into all of the surrounding countries, inevitably benefitting fashion and textile players."
Next to speak was Daisy Ip, the HKTDC Director for the UK, Benelux and Ireland. Outlining how the Council had adjusted its activities in line with the restrictions imposed by the pandemic, she said: "Trade fairs are a major part of the HKTDC's operations and we normally stage more than 30 such events every year. Given that the COVID outbreak has prevented global buyers and suppliers from meeting in person, we have changed our strategy and looked to enhance our online services in order to facilitate instant business connections via our digital platforms.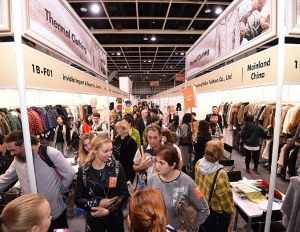 "So instead of the usual physical [HKTDC] Hong Kong Fashion Week, this year we had the digital [HKTDC] International Sourcing Show, which consolidated seven of our shows [including Hong Kong Fashion Week] into one online event. We also hope to stage the show in a more familiar physical format in July."
Turning to the wider benefits accruing from using Hong Kong as a business platform, Ms Ip singled out the importance of CEPA – the Mainland and Hong Kong Closer Economic Partnership Arrangement. Explaining how this works in practice, she said: "This comprehensive free‑trade agreement allows Hong Kong‑based companies to have very preferential treatment when dealing with their mainland counterparts. This is something that businesses in Leeds could take advantage of either by outsourcing to Hong Kong or setting up there themselves."
Sourcing, manufacturing hub
Following on from the presentations proper, the showcase then moved on to a Q&A session. One of the first queries came courtesy of Michael Fletcher of Royal International, a company providing overnight sampling services from Mainland China and Hong Kong to the UK. In light of the ongoing changes, he asked whether Hong Kong would continue as a textile sourcing and manufacturing hub or whether Mainland China would usurp its role. Fielding this one, Mr Davis said: "While [Mainland] China is diversifying its offer on a global basis, there is no doubt Hong Kong will continue to be one of the wider region's premier hubs."
A further question – this time from James Devitt, the University of Huddersfield's Industrial Collaboration Manager – queried what was being done in Hong Kong to help traditional manufacturers transition into technical textiles. First to respond to this was Ms Ip, who maintained that the Hong Kong government had introduced a number of initiatives aimed at making that switch as painless as possible.
Prof Goswami, meanwhile, added that, as the Indian government had invested US$1.3 trillion into technical textiles, the Leeds city region, together with Hong Kong, should consider aligning their innovative skill sets and supply chains with India's massive market.
Related link
HKTDC Research