With the COVID-19 pandemic continuing to constrain international travel, this year's HKTDC Hong Kong International Film & TV Market (FILMART) was, for the second time, held in a virtual‑only format. After last year, when the event was moved from March to August before eventually being taken online, this year its organisers, the Hong Kong Trade Development Council (HKTDC), decided to revert to FILMART's traditional spring slot. Although there had only been seven months since the previous online edition, the 2021 market still managed to draw a similar number of participants – about 7,900.
In many ways, the Asian content industries needed the market to happen in March. With production having returned to normal levels in many parts of Asia, distribution companies from across the region had new films to sell. The chosen dates, however, also meant that FILMART took place just a week after the Berlin Film Festival's European Film Market (EFM), which had been postponed from early February and subsequently ran online from 1 to 5 March.
As a result, many companies treated EFM and FILMART as one event, with little down time between the two. Acknowledging this, Fred Tsui, General Manager of Hong Kong's Media Asia, said: "As the EFM and FILMART were so close together, we just scheduled our meetings as if it were one long market."
As to the format, while many exhibitors maintained they missed the spontaneity and social aspects of physical markets, it was pretty much the consensus that online events represent the best way forward for the time being. Relatively sanguine about the situation, Christy Choi, distribution director of Hong Kong‑based One Cool Pictures, said: "While we miss the physical FILMART, overall we've been working fine within this new format. In reality, it's just important for us to double down our efforts and present our new films."
New slates
In an encouraging sign that investor confidence is starting to return – at least in the Chinese‑speaking markets – Media Asia, One Cool Pictures, Emperor Motion Pictures (EMP) and several other Hong Kong film companies all came to FILMART with slates of new titles to sell.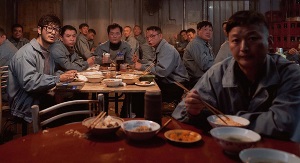 For its part, Media Asia was introducing an omnibus production – Septet: More Stories Of Hong Kong – comprising short films from such young filmmakers as Derek Tsang, Frank Hui and Lee Cheuk‑pan. It also had on offer a number of big‑budget projects, including Kowloon Walled City (an action thriller directed by Soi Cheang and starring Louis Koo), and The Shaolin Temple 2, a martial arts action title. EMP, meanwhile, was selling Felix Chong's 1980s‑set crime thriller Once Upon A Time In Hong Kong (starring Tony Leung Chiu‑wai and Andy Lau) and Dong Yue's contemporary crime drama A Cover-Up (starring Huang Xiaoming).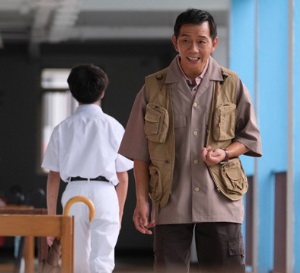 While One Cool Pictures was also selling some big‑budget crime and sci‑fi thrillers with major stars, several projects on the company's slate were smaller titles. This is the result of a new strategy designed to get the pandemic‑hit Hong Kong film industry back to work in the form of a slew of lower‑budget films from new directors. Among those productions to benefit from this new tack was Au Cheuk Man's Stand Up Story, the tale of a stressed‑out family man who turns to stand‑up comedy, which One Cool is co‑producing with EMP; Chui Tze Yiu's drama Remember What I Forgot (which focuses on a reality‑TV show producer); and Emily Chan Nga‑Lei's Madalena (the tale of an insomniac Macao taxi driver).
Explaining the thinking behind the company's new strategy, One Cool Managing Director, Tang Wai But, said: "When COVID-19 shut down the Hong Kong film industry last year, we started looking for local stories – family dramas, horrors and romances – that could be quickly developed into completed scripts.
"Such movies are relatively inexpensive to produce, so we could get them into production much faster and provide job opportunities to film workers. We've mostly selected stories with positive and uplifting messages, as we hope to entertain audiences during this difficult time."
Busy market
As the EFM/FILMART block came to a close, most sellers – including many from Korea, Japan and Southeast Asia – reported they had had a busy market. Typically, the sales completed during this period were to Asian territories, regions where the cinemas are now mostly open.
In terms of success stories here, Nelson Mok, the Singapore‑based director of California‑headquartered Endeavor Content's Asia operations, said he had sold The Ancestral, a Vietnamese horror movie, throughout Asia. Media Asia, meanwhile, reported it had sold three films to Japanese distributor Musahino – Septet: The Story Of Hong Kong, Heiward Mak's Fagara and Patrick Kong's The Calling Of A Bus Driver. It also sold the Singapore/Malaysia rights to Septet and Tales From The Occult (three short horror stories directed by Fruit Chan, Fung Chih Chiang and Wesley Hoi) to Clover Films.
While Media Asia also sold Cai Cong's historical action title, God Of War 2, to a North American distributor (Well Go USA), on the whole, buyers in the United States and Europe, which have been much harder hit by the pandemic, remained a lot more hesitant. Confirming this, Mr Tsui said: "Theatrical releases remain a big problem, as cinemas are still closed in many countries. Even when cinemas are about to open, buyers are very cautious."
Struck by pretty much the same issue was June Wu, Head of Sales for Taipei‑based Distribution Workshop, who was looking for buyers for Andrew Lau's Chinese Doctors (the tale of Wuhan's fight against COVID-19) at both the EFM and FILMART. Reflecting on the changes to the market, she said: "Buyers are still interested in big‑budget commercial titles but offers are not as high as before. The uncertainty of cinema closures and capacity limitations are holding buyers back from giving better offers."
Mixed box office
Even Asian buyers, it seemed, were not wont to be as active as they were in times pre‑pandemic, largely because, in those territories where cinemas are open, ticket sales remain sluggish. Although Hollywood is holding back many of its biggest titles until the pandemic is over, the extra screen space for Asian films has not proven to be the windfall that might have been expected. Most attendees ascribed this outcome to social‑distancing restrictions still being in place, while audiences remained wary of enclosed spaces.
Hong Kong cinemas, in particular, have been through a series of closures during four separate waves of the pandemic, including the usually lucrative Christmas and Lunar New Year box‑office periods.
By contrast, the Mainland China market has been booming since cinemas reopened in July last year, although it has been polarised between a small number of big hits and a slew of weaker-performing titles. Over the recent Lunar New Year holiday period (11 to 17 February), the mainland racked up a record‑breaking box office of US$1.2 billion, up 32.5% compared with the same holiday period in 2019 (cinemas were closed due to the pandemic during Lunar New Year in 2020).
While the biggest films have been mainland productions, several Hong Kong‑mainland co‑productions have been among the standouts, including two starring Andy Lau – Herman Yau's Shock Wave 2 (which grossed US$201 million) and Rao Xiaozhi's Endgame (US$112.5 million). Other successful co‑productions featuring Hong Kong talent included Lau Ho‑leung's Caught In Time, starring Daniel Wu (US$82.6 million) and Dante Lam's The Rescue (US$74.5 million).
Hong Kong‑mainland co‑productions have also recently been making waves in other ways. Soi Cheang's action thriller Limbo, for instance, received its world premiere at the online Berlin Film Festival, while Derek Tsang's Better Days, released in late 2019, made headlines by being nominated in the best international feature category at the Oscars. It is the territory's first nomination since 1993, when mainland director Chen Kaige represented Hong Kong with Farewell My Concubine.
Streaming growth
While the box‑office picture varies across the region, there was no doubt among many FILMART attendees that streaming platforms across Asia are continuing to see impressive growth. As testimony to this, one Hong Kong‑based consultancy firm – Media Partners Asia (MPA) – recently released a report showing that Asia-Pacific online subscription video‑on‑demand (SVOD) revenue climbed by 34% to US$16.3 billion in 2020, with the mainland contributing 58% of that total.
As with last year's event, the development of Asia's streaming industry was a major topic, with two mainland streaming services – the Tencent Video‑owned iQiyi and WeTV – hosting webinars that outlined their Southeast Asia expansion plans. While both companies offer Chinese‑language shows produced in the mainland on their platforms, they are also investing in content produced in other languages, including Korean, Thai and Bahasa Indonesian.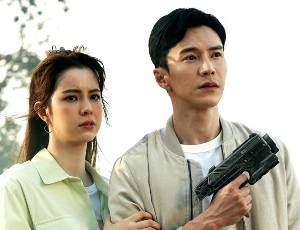 Among the content already produced by the two streamers are iQiyi's The Ferryman: Legends Of Nanyang, a Chinese‑language show produced in Malaysia, and Tencent's Bad Genius, a spin‑off from the Thai‑language movie of the same name, which has already been a hit in several Asian markets.
Detailing his company's change in emphasis, Li Kaichen, Tencent's head of overseas business, said: "Western content used to be the best‑performing titles on Asian OTT [over-the-top, direct to audience] platforms but, in recent years, Korean shows have taken the dominant position. More recently, we've spotted early signs of an upward trend in Chinese and Thai content. Among Chinese shows, not only costume dramas, but also modern dramas that are now resonating with a wider Asian audience."
Asia's booming OTT industry was also the subject of a webinar on FILMART's second day, which saw speakers address just how competitive the market has become now that many of the US streamers (Netflix, Amazon Prime, Disney Plus and HBO Go) are going head‑to‑head with the growing number of mainland streaming services, Hong Kong's ViuTV and local services in every major market in the region. All these companies are investing in local‑language content, with Korean dramas regarded as having the best potential to travel.
Outlining the likely evolution of the market, Kuek Yu‑Chuang, iQiyi's Singapore‑based Vice president of International Operations, said: "We really want to position ourselves as the home of pan‑Asian content. Our strategy, going forward, is to be mass market in Southeast Asia, while targeting the Chinese and Asian diaspora in those markets where the audience might be less familiar with the product."
Physical festivals
In general, most film festivals around the world have also been delivered online over the past year, especially those in the US and Europe. Some of the major Asian festivals, such as Busan and Tokyo, did, however, managed to hold physical screenings, albeit with no overseas guests.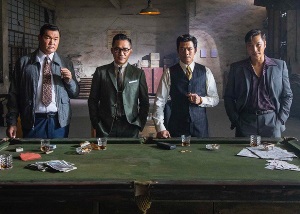 Currently, the Hong Kong International Film Festival (HKIFF) is hoping to emulate such a mode. Although the event was cancelled last year following an upsurge in COVID-19 infection levels, it is running in a hybrid format this year with both in‑theatre and online screenings from 1‑12 April. Originally, the plan was that the festival would open with two Hong Kong films – Septet: The Story Of Hong Kong and Philip Yung's Where The Wind Blows. The latter, however, has been dropped due to undisclosed "technical reasons".
With vaccination programmes in full swing in many countries, there are hopes that more physical markets and festivals will be held before the end of the year. The Cannes Film Festival, for instance, has already been postponed to 6 to 17 July in the hope it can return to its conventional format. With that in mind, the HKTDC announcement that the next edition of FILMART will be held in its more familiar form from 14 to 17 March next year may not be unduly optimistic.
FILMART 2021 took place in an online-only format from 15 to 18 March. The event can still be accessed digitally until 18 May.
Related link
FILMART