Anyone arriving in Hong Kong soon learns that it is an intensely family-focused city. Family activities abound and many are related to education, study and food!
High summer is prime time for family activities. Hongkongers hope the COVID-19 pandemic in the city will have abated sufficiently by July to permit family outings focused on fun, learning and food – and the Hong Kong Trade Development Council (HKTDC) is launching a quartet of fairs in July to cater for their needs while creating business opportunities for enterprises.
Gourmet fare
To look after taste buds, the HKTDC World of Snacks debuts this year, running along with two other consumer events from 14 to 20 July at the Hong Kong Convention and Exhibition Centre.
The HK$25 (US$3.22) admission fee for adults or HK$10 for children also covers the two concurrent events – the HKTDC Hong Kong Book Fair and HKTDC Hong Kong Sports and Leisure Expo. Children less than three years old and adults over 65 are admitted free of charge.
Exhibition categories at the World of Snacks include confectionery, cookies, crackers/biscuits, natural snacks and snack bars, chips/crisps, healthy treats, and world snacks.
Fun and fitness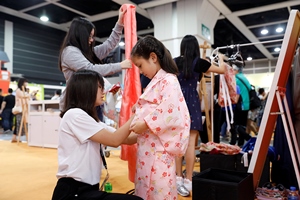 To work off the snacks, the concurrent HKTDC Hong Kong Sports and Leisure Expo focuses on recharging body and mind (main picture). Sports leisure categories include camping, hiking and climbing, marathons and cycling, e-sports, health and wellness products, ball games, fitness and yoga, sportswear and accessories, and water sports. Leisure categories include board and party games, crafts, cultural appreciation, DIY items, drawing and painting, hobby classes, music, photography equipment, smart play and accessories (eg, coding education, three-dimensional printing and virtual reality), as well as science, technology, engineering and maths (STEM) products.
Book Fair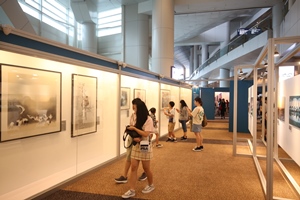 Discussing STEM learning introduces the next (and traditionally the biggest) fixture on the family list – the 31st HKTDC Hong Kong Book Fair, parts of which will remain open until midnight on some of the days.
Major exhibit categories include books and publications, children's and teen's books, religious and spirituality books, stationery and art and crafts products, e-books and e-learning resources, learning centres, hobby goods, multimedia products, and sports & leisure. The online version of the Book Fair is already running online.
Education and beyond
The last of the foursome, the 30th HKTDC Education & Careers Expo 2021 offers free entry from 15 to 18 July and. Major exhibit categories will be education, continuing education, creative and educational support services, tertiary academies, vocational and professional education, and youth-related services.
Jobseekers looking to enter the workforce or change fields should check out the Careers Zone and Recruitment Square. Many exhibitors take on recruits during the expo, in addition to informing visitors about opportunities.
Exhibitor support
To help companies explore markets and capture business opportunities, the Hong Kong Special Administrative Region Government has launched a subsidy scheme to support companies – domestic or overseas, large or small, – participating in HKTDC exhibitions. Exhibitors taking part in physical fairs will be subsidised with 50% of participation fees, subject to a cap of HK$10,000 for each booth and HK$100,000 for each event.
Hong Kong companies that have obtained subsidies from the scheme can apply for additional funding under the Dedicated Fund on Branding, Upgrading and Domestic Sales (BUD Fund) or the SME Export Marketing Fund (EMF) for the remaining exhibition-related expenses. In addition, EMD subsidies will be based on original participation fees.
Related links
HKTDC World of Snacks
HKTDC Hong Kong Sports and Leisure Expo
HKTDC Hong Kong Book Fair
HKTDC Education & Careers Expo