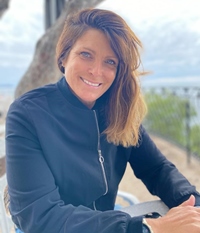 British-born eco-entrepreneur Julia Washbourne set up a sustainable homeware and lifestyle products store in Hong Kong more than a dozen years ago.
Bamboa is based in PMQ, a retail hub for creative brands located in Hong Kong's Central business district, and has a complementary e-commerce arm.
Ms Washbourne, the company's CEO, saw that pursuing a price-competitive business model came at a social and environmental cost.
Cost counts
"Sadly, when you squeeze manufacturers to produce at a lower cost, the quality and eco-friendly methods and practices fall out the window," she said. "I no longer wanted to be a part of this troubling chain. The consequences are irreversible, starting from the resource, throughout the production process, to the end of the product life."
She said Bamboa, established in 2008, is a Hong Kong brand promoting products that are organic and eco-friendly from cradle to grave.
The source material is bamboo, which Ms Washbourne calls a "wonder plant" for its many advantageous characteristics.
"Growing wild and abundantly in forests across Mainland China and beyond, bamboo does not require costly and disruptive irrigation or harmful insecticides," she said. "At the same time, it is a viable agricultural product that can provide impoverished communities with a meaningful livelihood and the chance for a better future."
High-rise inspiration
Ms Washbourne's initial interest in bamboo was piqued after she moved to Hong Kong in 2006 and was fascinated by the ubiquitous bamboo scaffolding used by builders of the city's high-rise buildings. In that application, bamboo is resilient, flexible, lightweight and durable.
Her research revealed that bamboo can be made into myriad useful products. Above all, bamboo is now being converted into fibre, yielding fabric that is extremely soft on the skin, absorbent, hypoallergenic, has anti-bacterial properties and is a natural ultraviolet screen.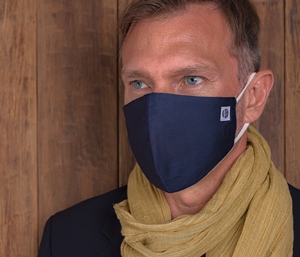 Bamboa focuses on bamboo bed linen, towels, tee shirts and other clothing. The store also carries lighting, furniture pieces, sunglasses and other eco-friendly lifestyle items. In view of the COVID-19 pandemic, the company has lately begun diversifying into bamboo-fibre face masks, crafted in Hong Kong, which are thought to be softer, more breathable and cooler than cotton varieties.
All Bamboa products are certified to international standards and packaged in sustainable materials.
Ms Washbourne is the chief designer of her products, which are manufactured mainly in the mainland, Vietnam and Thailand.
Manufacturing chain
"The harvested bamboo goes to the western part of Mainland China, where local artisans turn it into amazing, fluffy cotton wool. Then the sub-factories buy it and spin it into yarn, which gets sent to a local sewing company run by a women's collective that makes our beautiful bedsheets," she said, explaining the manufacturing process.
Bamboa also takes custom orders, which are hand sewn in Hong Kong by a retired tailor.
On cost alone, Bamboa cannot compete with mass-produced consumables, but Ms Washbourne feels the COVID-19 pandemic is shifting consumer consciousness. Sales increased steadily last year, appearing to reflect a growing mindset towards quality over quantity.
"Low-cost manufacturing usually involves plastics, cheap labour, poor working conditions and environmental short cuts that will ultimately leave us with a world that we don't want for our children and grandchildren," she said.
"It's easy to blame the big retailers but they are, in a large part, responding to our buying habits. We have to take responsibility for our actions.
"Consumers can drive change. Our purchasing power is an amazing force."
For its part, Bamboa recently founded the Grow Bamboo Initiative, launched in September 2020 with Canadian forest and climate specialist Shyam Paudel. Donations contribute towards its mission to grow bamboo on a global scale to fight climate change while supporting local communities.
Related link
Bamboa Homes