Just as Mainland China took two years to fully recover from the SARS outbreak that hit in 2003 – a process that greatly boosted the then-young Alibaba and Taobao – the United States is now going through its pandemic crucible, the 14th Asian Financial Forum heard last month.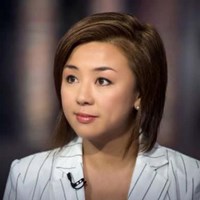 The current, much greater, disruption America is experiencing as a result of COVID-19 could have a similar transformative effect during an expected slow recovery, Edith Yeung, Partner at San Francisco based early-stage venture capital (VC) firm RaceCapital, told Fireside Chat: Global Venture Capital Outlook, part of the online 14th AFF held last month.
Ms Yeung said usage of food-delivery service Doordash and cloud service provider Snowflake had skyrocketed. While much business in the US was still run on mainframe computers, enterprise software was exploding, she pointed out.
Year of surprises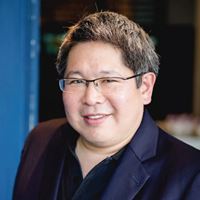 Paul Ark, Advisor at mainland-based VC firm Gobi Partners, said he had expected the pandemic would inflict much damage on start-ups and VC but was pleasantly surprised that VC flow into the Asia-Pacific had continued. VC funds could still close sales and some had initiated fundraising during year. Interest had not waned at all, he noted.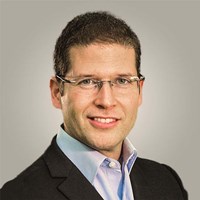 Denes Ban, Managing Partner at Israeli VC firm OurCrowd, said that, from a global vantage point, everyone had been talking shapes in April – optimists saw a V shape, pessimists a U or even L-shaped recovery. But the best description for what has since transpired is a Y shape – a V on an l, meaning some businesses will recover faster than the others. There have been winners and losers, observed Mr Ban. He noted that start-up CEOs were generally quick to grasp the situation and take decisions, and proved resilient. Start-ups needed to reassess everything, including cash burn, key performance indicators, relevance of solutions, and product-market fit.
Mr Ban said the CEOs who had the most experience in dealing with crises had coped best, underscoring OurCrowd's strategy of investing based on the founders' skills.
"In a crisis, everything changes except the founder," he said.
Blockbuster year
Ms Yeung said the big surprise was that 2020 was a blockbuster year for VC and stock markets. Mainland China had recovered rapidly, with most white-collar workers back at their offices since April.
Mr Jeng asked the panellists what had driven interest in VC. Mr Ark replied that a hoard capital was available to ride out the storm and many investors realised that crisis does create opportunity. Many areas such as health and education had been ripe for disruption and were thrust into the forefront when everything needed to be done remotely.
He said Gobi's sustainability investments were drawing attention. Environmental, social and governance (ESG) investors look at factors beyond bread and butter financial operational metrics as well as untapped value-creation opportunities. A Blackrock global survey released early this year indicated global ESG investment would double in the next five years to reach as much as 37% of investment.
Mr Ark said climate related innovations drew most of the interest and will continue to do so going forward.
Millennial investors emphasise issues such as ESG, corruption control and economic development etc. The VC world needs to understand the scope of issues.
New normal
Mr Ban said the impact of the pandemic was here to stay and companies with promise in the new normal were not confined to health but also robotics, distance learning and automation. In Israel —which for 19 years has had the highest per-capita VC start-up investment level — deep tech, machine learning and big data had become very important than ever.
With deep-tech trends, relatively small Israel could not produce big B2C (business-to-consumer) companies as the US or mainland did, but was good at producing enabling technology.
Mr Ban's advice for company founders was to reassess everything. VC investors wanted to see the situation before, during and after COVID. Pitching and raising money would become more difficult, he said. Early-stage start-ups will have more difficulty because special-purpose acquisition companies and investors in initial public offerings (IPOs) mostly chase low-hanging pre-IPO fruit. Pitches conducted through Zoom were more transactional than face-to-face ones and needed to be concise and clear to make sure the pitching entrepreneurs did not lose attention.
PC returns
Ms Yeung said one of the surprises in 2020 was that personal computer (PC) shipment numbers rose for the first time in 10 years, with 275 million PCs shifting, as work-from-home and greater demand for games boosted sales. Firms had started developing Chrome plugins rather than mobile apps – something that was unheard of in 2019!
Related links
Asian Financial Forum
Full webinar