Offices and classrooms both abruptly moved home early in 2020 as the COVID-19 pandemic brought in social-distancing measures and lockdowns across the world. This move to remote work created golden opportunities for firms offering remote education and video-conferencing services. And since both schools and workplaces require people to share information face-to-face, it comes as no surprise that there is much overlap between remote work and distance learning, and that some firms have stepped into the intersection.
Human interaction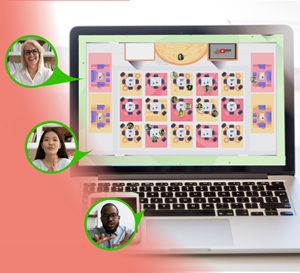 Hong Kong-based start-up Remo has created a meeting platform designed to bring the human element into remote conferencing – attendees virtually walk around meeting "rooms" and can switch between tables, removing the unnerving "talking to a head on a screen" experience.
With this innovation, the company has created much interest and expanded beyond the city. Its clients including Canadian remote-learning firm Abacus Uxbridge Inc, which leverages the Remo platform for children's learning/virtual classroom programmes, beating the COVID barrier.
Hoyin Cheung, Remo Founder, said the COVID-19 pandemic had brought a greater demand for remote conferencing and online education, playing into the hands of the company.
"Our focus on creating a natural human-feeling experience of gathering and connecting online has brought a massive increase in demand for ways to connect people that are not plain and boring video conferencing," said Mr Cheung.
"Remo's not just a link that you send for a video conference. Remo is a virtual place with rooms and tables where people gather to build relationships and communities."
"On Remo, you can move from table to table freely and chat with people as you go. Hosts can customise floorplans so that guests can gather in fun, colourful, stimulating rooms," he explained. "It's also possible to make presentations where everyone in a room is focussed on a presenter and their materials and then go back to small discussions around private tables."
The activity kept users engaged and prevented boredom, he added.
Learning space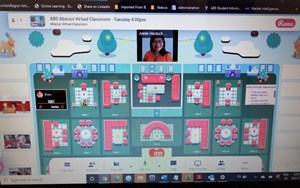 COVID has also driven demand for remote education services, creating new opportunities for Remo whose platform can be used for e-learning. Its clients include education services suppliers ranging from companies such as Abacus to Ivy League universities.
Remo is actively working with clients to create ways to use virtual classrooms and gathering places for impactful educational experiences, said Mr Cheung.
One such collaboration is with Abacus, which focuses on image abacus training for students based at home as well as in schools.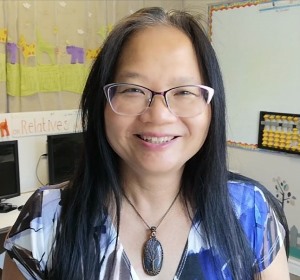 Abacus Founder Annie Hardock said the company chose Remo as a virtual classroom/school platform because this would help engage young students. The platform would also allow a teacher to move quickly into a one-on-one engagement with any student in class.
"The multiple shared screens make it much easier to conduct group classes," she said. "Remo also let them scale from virtual classroom to virtual school by placing multiple teachers on the same virtual platform and sharing resources, such as teaching assistants."
Ms Hardock said Abacus intended to engage with Asia through Hong Kong.
"Image abacus training first originated in Asia decades ago. The training not only helps children with fast calculations, but benefits children in whole-brain development," she noted.
"Over the past 10 years, we have trained children that came from diverse ethnic backgrounds. Beside local Canadians, we have trained students from different ethnic groups such as Chinese, Malaysian, Indian, Pakistani, Sri Lankan, Filipino, Korean and Russian," she added.
"I understand that Hong Kong is the best place to start building business connections in Asia," she said. "I was born and raised in Hong Kong. I came to Canada in 1980 for higher education. So, I am familiar with the Chinese culture in Hong Kong."
Ms Hardock appreciated the networking opportunities offered by the Hong Kong Trade Development Council (HKTDC) at various events Abacus had attended, including North America editions of "Think, Asia, Think Hong Kong" and last year's Asian Financial Forum (AFF). She also attended a number of virtual conferences, such as the Belt & Road Summit and Hong Kong Forum held in late 2020.
Home office
Remo walks the walk as well as talking the talk on remote work – 90% of the team works from home but there is a physical office in Hong Kong, Mr Cheung said.
Remo anticipated an increase in the amount of work-from-home but realised it is not ideal for all businesses. Agility – the ability to switch to remote for specific teams or projects – was something firms were likely to cultivate.
He said Remo has been offering its services in English but is set to launch a Japanese version of its platform. It plans to develop a Chinese version as well.
Similarly, Ms Hardock said Abacus was also considering work in Chinese and other languages. She said taking the programme totally online because of COVID in 2020 had left the company ready to scale up the abacus training service and have it available to the world far and wide.
Related link
Remo