The global COVID-19 pandemic stalled many development projects across the world as restrictions – ranging from social distancing measures to total lockdowns – interrupted work. The pandemic also forced a rethink on supply chain management across the world as the abrupt interruption in trade exposed many vulnerabilities. The reset in infrastructure development, trade and investment takes place against a background of heightened health awareness, bringing concerns about the environment to the fore and improving prospects for green industry.
Leaders in business, society and politics will value any pointers they can obtain in this febrile environment. The Belt and Road Initiative – a massive development project spanning continents and oceans – is playing a key role in this post-pandemic reset.
Chinese President Xi Jinping launched the Belt and Road Initiative in 2013 and it has since expanded into an international collaboration in infrastructure, trade and investment, with partners as far afield as Italy.
Summit on cooperation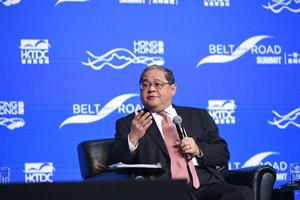 The Belt and Road Summit, jointly organised by the Hong Kong Trade Development Council (HKTDC) and Hong Kong Special Administrative Region Government, is a premier international platform for promoting business collaboration along the Belt and Road. The two-day online event, to be held on 30 November and 1 December, gathers senior government officials and business leaders from countries and regions along and beyond the Belt and Road to exchange insights on multilateral cooperation and explore concrete business opportunities.
The online format will cover a range of forums and events including an opening ceremony, Policy Dialogue session, Business Plenary, other thematic breakout sessions, one-to-one business matching meetings, investment project pitching and exhibition zones. It will bring together some 70 officials and business elites from Belt and Road countries and regions, as well as investors, project owners and professional investment consultants from Mainland China, the Asia Pacific region, Europe, the Middle East and Africa, to explore opportunities resulting from the Belt and Road Initiative.
This year's summit focuses on creating a healthy, sustainable and inclusive future. Delegates will also hear how innovators can thrive in a post-pandemic world, especially through the Guangdong-Hong Kong-Macao Greater Bay Area.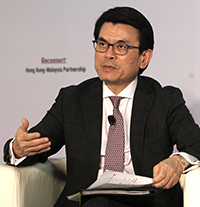 Edward Yau, Secretary for Commerce and Economic Development of the HKSAR, said: "The COVID-19 epidemic is an unprecedented public health and economic crisis. No economy can combat the epidemic and create a healthy, sustainable and inclusive future alone. It will be crucial for us to join hands with our economic partners to look for new opportunities and growth engines, in particular those unleashed by the Belt and Road Initiative, to bring our economy back on track. I am sure there are many areas where Hong Kong and our Belt and Road partners can collaborate to pitch in and ride out the storm together. The summit this year will provide a rare opportunity amid the COVID-19 outbreak for senior government officials and business leaders of different countries to come together to have direct policy exchanges and foster collaboration."
Dr Peter K N Lam, Chairman of the HKTDC said, "The world is undergoing unprecedented changes, with COVID-19 impacting on the global economy and Hong Kong's economic recovery. During these challenging times, it is all the more important for us to work together to grasp the opportunities arising from the Belt and Road Initiative and the Guangdong-Hong Kong-Macao Greater Bay Area development – and succeed together."
The COVID-19 pandemic has put governments across the world to the test and had far-reaching impact on global production. In Hong Kong, antivirus technology is the main force that helped the territory combat the pandemic. Opportunities have appeared from the post-epidemic reconstruction, and the markets created by the Greater Bay Area development and Belt and Road Initiative provide valuable opportunities to Hong Kong's innovative technology sector. During the summit, businesses will share insights on fighting COVID-19 with the aid of technologies, and ways to seize the ample Greater Bay Area opportunities.
Projects to boost global recovery
The Policy Dialogue session (10am, 30 November), titled "Creating a Healthy, Sustainable and Inclusive Future", will feature officials from Belt and Road countries and regions to share their insights on future economic policies. The Plenary Session that follows on the same day at 11am, titled "Powering the World's Recovery through Sustainable and Inclusive Development", will be chaired by Victor Chu, Chairman & CEO, First Eastern Investment Group, with a panel featuring Francis Chua, Chairman Emeritus, Philippine Chamber of Commerce and Industry (PCCI); Victor Fung, Group Chairman, Fung Group; Vikrom Kromadit, Chairman, Amata Corporation PCL; Richard Lancaster, Chief Executive Officer, CLP Holdings Limited; Jean-Pascal Tricoire, Chairman and CEO & CEO Asia, Schneider Electric; Wang Tongzhou, Chairman & General Manager, China Communications Construction Group Ltd (CCCG); and Bill Winters, Group Chief Executive, Standard Chartered PLC. The discussion will focus on how quality and sustainable development can benefit the post-pandemic recovery.
Thematic breakout sessions

Nine thematic breakout sessions co-organised with various partners will be held in the afternoon of 30 November and on 1 December, covering topics such as innovative technology to address the pandemic, infrastructure, green finance, financing and investment, professional services, smart city development, manufacturing and selling, and start-ups. Officials, experts and corporate representatives from Belt and Road countries and regions will feature in digital settings to offer their insights on the Belt and Road outlook and how to create more business opportunities leveraging on Hong Kong's advantages.
Sustainable infrastructure
Other topics to be covered include the use of sustainable infrastructure financing to fund recovery efforts.
While Hong Kong's financial services industry has proved resilient through the pandemic outbreak, a summit session will look into how Hong Kong can sustain and strengthen its role as a financing centre for the Belt and Road by unlocking new opportunities for long-term growth and improving resilience to cope with challenges ahead.
The session aims to explore business opportunities for asset and wealth management along the Belt and Road; how fintech can boost financial inclusion and aid recovery in the Belt and Road; how policy and regulatory support can drive and enable robust growth; as well as sustainable development of the Belt and Road.
Environment and resilience
The summit will also examine sustainable investment and green financing, which are especially relevant in times of disruption, when sustainable investment that is well-planned and future-focused is likely to be more resilient to climatic and economic impacts. Investment in resilience is also cost-effective. According to the World Bank, developing countries alone could see US$4.2 trillion of benefit from investing in more resilient infrastructure – a return of $4 for every $1 invested. It is thus crucial to facilitate more capital flows towards sustainable and resilient projects in emerging markets, especially as post-COVID-19 economic recovery has offered an invaluable chance for countries to "build back better".
Green and sustainable finance has also been growing in Hong Kong, driven largely by the effort of the de facto bank, the Hong Kong Monetary Authority (HKMA), which joined hands with six local regulatory bodies in May this year to establish a Cross-Agency Steering Group to coordinate the management of climatic and environmental risks to the local financial sector.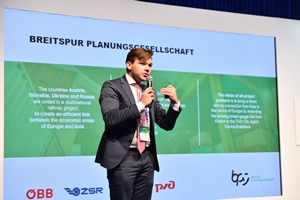 Addressing these trends, a conference panel will look into the importance of environment and resilience considerations in green financing and share best practices and experiences. The panel comprises public and private stakeholders along the investment value chain.
Project pitching, business matching

For the first time at the summit, a virtual exhibition will showcase more 30 local companies representing different sectors including banking and finance, infrastructure, professional services, and technology and innovation. The global investment zone will connect investors, project owners and professional investment consultants from 12 countries and regions, sharing the latest business information and highlighting investment opportunities.
The eagerly awaited Investment and Business Matching Session will be held again this year. One-to-one business matching meetings and project pitching sessions will run virtually, providing a platform for project owners, investors and service providers to connect and discuss their business and investment needs as well as exploring cooperation opportunities. The project pitching sessions will cover four main areas: innovation and technology, transport and logistics infrastructure, energy, natural resources and public utilities, and urban development.
Project pitching sessions and virtual one-to-one business matching meetings enable attendees to establish business connections despite global travel halts. Investment projects ranging from transport infrastructure, urban development to technology, gathered from across Southeast Asia, Middle East, Africa and Europe, will be featured in the Summit.
Related link
Belt and Road Summit