For most of history, entertainment comprised conversations as much as performances. Whether storytellers, bards or street acrobats, performers were up close and personal with their audiences and could react instantly to switches in mood.Low-cost print, radio, film and TV then ushered in mass media and entertainers had to second-guess audiences, publish, broadcast or distribute their content and hope for the best.Now broadband internet and massive increases in computing power are bringing two-way communication back into mass media. As COVID-19 restrictions around the world keep audiences at home, this move towards interactive entertainment has received a powerful boost.The HKTDC Hong Kong International Film and TV Market (FILMART) – which has for many years served as an opportunity for entertainment industry movers and shakers to interact – exemplified this trend in 2020 when the show went entirely digital, becoming the Hong Kong International Film and TV Market | Online (FILMART Online). One of the event's webinars, Digital Entertainment Summit: Interactivity Actualised – Fresh Sight in Future Entertainment, held on 28 August, dealt with just this subject. Attendees heard that the entertainment industry has entered a new era. Modern audiences have heightened senses of quality and interactive content. Each panel speaker plays a leading role in parts of the entertainment ecosystem – including over-the-top (OTT) platforms, technology innovation, and content creation – and they told the webinar how 5G and cloud-based entertainment services will bring seamless and personalised experiences to the market.
Online explosion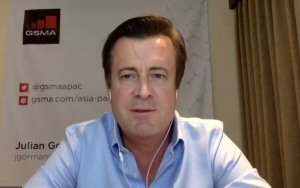 The post-COVID-19 online explosion, especially with videos and games, coincided with early 5G launches, Julian Gorman, panel moderator and Head of Asia Pacific for mobile-network operators' group GSMA, told the session. Wenfeng Liu, Chief Technology Officer for Mainland China-based entertainment provider iQIYI, said artificial intelligence (AI) is driving payment systems and can also be used to analyse actor performance based on historical footage, which helps producers search for talent and improves efficiency in casting. AI technology also improves user experience by letting audience members explore content during playback. Producers can also watch trainees in action.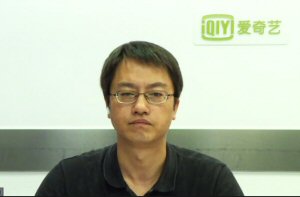 Olivier Klein, Lead Technologist for Asia-Pacific Solutions Architecture at global digital service provider Amazon Web Services (AWS), said many industry leaders such as Netflix use AWS for distribution as their operations go more and more digital."Personally, I cannot remember when I last used cable," he told the panel.Cloud lets a firm scale out its user base – to greatly increase publishing if demand jumps. Cloud also allows personalisation, which users have started to expect. Underlying machine models help personalise output – for example in Formula 1 racing Internet of Things solutions enable readouts from the monitoring of drivers and their performance to appear on the spectator's screen. The National Football League in the United States has sensors inside players' helmets, and publishes overlays showing statistics for fans.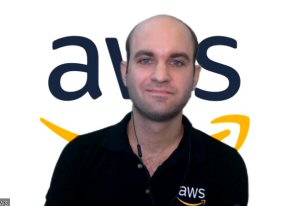 Ronan Wong, CEO at film publisher KINO (Asia) Industries, demonstrated what is meant by an interactive film. He ran a clip of Late Shift from interactive film provider CtrlMovie showing a woman demanding the keys to a Maserati from a shroff – the audience will see a different outcomes depending on whether they vote that the man does – or does not – hand over the keys to the sportscar.CtrlMovie is sounding a siren for many content creators, Mr Wong said. Technology is the way to change the entertainment industry, he pointed out. Each elevation to a higher level always came through technology – the move from black-and-white to colour, and from analogue to digital, being just two examples. The next big jump would be to interactive. The interactive film concept was two decades old, he said, but Late Shift, launched in 2016, was the first fully interactive film, showing how the technology has matured. A cinema film can now interact with audiences through majority vote.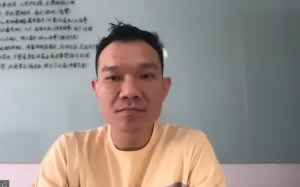 There is a difference between a personal viewing experience and social experience, he said. Online viewing does not pose a threat to traditional cinema because both online and offline have grown together, not in competition. Those who worry that streaming platforms might eat into cinema's market share need to consider that the two play in different environments and provide two distinct experiences. Mr Liu told the panel that iQiyi plans to expand into international markets by applying technologies it has developed in the mainland. Infrastructure has already appeared which allows for easy migration of infrastructure services overseas. Internet technologies are the same worldwide.
Rapid reaction
Outlining his view of technology post-COVID, Mr Klein said the virus situation highlighted the benefits of cloud solutions. Cloud gives access to continually improving services, also global services. Producers using cloud can quickly scale up or down to required capacity. Unprecedented events bring rapid changes in capacity requirements – for example the COVID pandemic brought an unexpected spike in home-entertainment demand. The virus cut demand for other services that could suddenly scale down. Mr Wong said data analysis is important as there is no clear boundary between platforms – film, TV and online. Demand was tending towards more immersive experiences and producers needed to specialise their content to ensure survival.
Mr Liu said an emerging trend was the blurring of the barrier between video consumption and gaming – for example a video could have 16 branch storylines leading to different outcomes. Watching dramas was becoming playing in dramas. Gaming engine and rendering technology allows producers to create higher quality content on lower budgets – making videos is becoming similar to creating games. Another trend is the change in content delivery model. Search has been a popular way to access content, but in future, as 5G systems roll out, AI can help push preferred content to users.
Content supply chain
AWS's Mr Klein said changes in hardware, including screens, had driven evolution in the industry. In the Asia-Pacific many people make their first connection to the internet via mobile. This means producers need to accommodate devices and technology of all sizes and formats. Transcoding was hard because some regions have massive broadband capacity while in others it is tiny. Distributors need to accommodate both to avoid those with limited capacity suffering many buffering breaks. One option is caching in different jurisdictions to match capabilities. Bandwidth demand will rise as 5G is rolled out, and AWS seeks to make such accommodation easy. Another consideration is the advertising against subscription model – distributors need to personalise advertisements, in order to target viewers, advised Mr Klein. Mr Wong said the music industry had for 10 years been facing the same problem – the emergence of new technology and new service providers every year. Spoilt for choice, audiences had become picky and publishers need to understand what audiences want, bearing in mind there is no fixed formula. Mr Liu pointed out that much film production using traditional technologies was difficult, so producers needed to invest in innovation to improve production. The industry faced high demand for personalisation of content.Responding to a question from the audience if AI posed a threat. Mr Wong said AI helped to develop content and did not pose a threat in near future.Mr Klein said machine-learning models were built into services to improve efficiency while AI models permitted merging of real and computer-generated imagery. AI tools will improve and personalise user experiences, work in conjunction with humans. Many customers wanted to use "deep fakes" technology – a form of synthetic media where all of part of a video sequence comprises computer generated animated images which look and sound like a real person – to create better content and do so more quickly, and large companies could calculate the likelihood a scene will be well received, he added. Mr Wong said iQiyi was using AI to increase content creators' efficiency. He added, however, that the technology does not replace artist and simply helps refine and improve the craftsmen's work.
Related link
FILMART Online