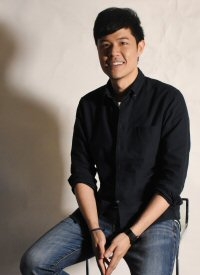 The word "design" often brings to mind luxury or decoration. For Vincent Mok, Director of ReALLY Design, however, design is also about adding value to a business, which supports communication between companies and target customers, bringing more accurate business decisions. As a new company, ReALLY Design gained valuable insights by participating in the 2020 HKTDC Hong Kong Gifts & Premium Fair and DesignInspire, both organised by the Hong Kong Trade Development Council (HKTDC). Subsequently, they received orders from international companies such as Japanese sanitaryware manufacturer TOTO, reflecting the culture of "combining design and business".
Market research breakthrough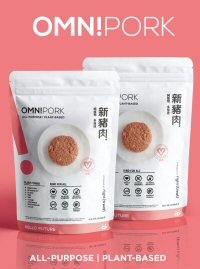 One of ReALLY Design's most well-known projects is the series it created for the Green Monday Group, including beverage and food packaging as well as the main visuals for activities. A notable example is the packet for OMN!PORK – a vegetarian substitute for minced pork – which features a bright pink colour and refreshing text display that attract consumers. "Since our establishment, we have maintained a close relationship with Green Monday. We communicate frequently every time we collaborate. In the OMN!PORK project, we hope to emphasise the impact of vegetarian 'meat' in our future and promote the message of 'future food'. We used the simple 'Hello Future' logo and pink '!' symbol to achieve this." Mr Mok said:Mr Mok said the packaging design was originally based on the space-food concept, while the final product was adjusted based on consumer opinions. The design, which retains a sense of 'future', reflects the importance of communication between designers and their clients. He added the name ReALLY Design represents this attitude – the word "really" comprises "re" and "ally", symbolising the firm's desire to become an ally to clients and create opportunities together. ReALLY Design has always upheld this attitude of meeting business needs with designs, he said. "Many have misunderstood design, believing that design is just about decorating items," Mr Mok said. "Yet, in our daily operations, drawing may only account for 20% of the entire project, and the remaining 80% is about market research, competitor research – finding out their needs – and so on. If the situation allows, we hope to provide customers with more trials and tests, ensuring the final product will meet the needs of the market."
Expanding network through HKTDC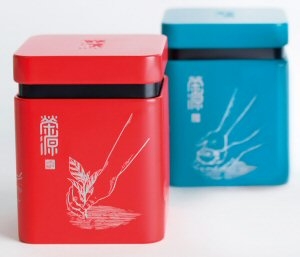 ReALLY Design is currently a member of the Hong Kong Design Centre's Design Incubation Programme, which linked the firm to HKTDC. The 2020 Gifts and Premiums Fair was ReALLY Design's debut HKTDC exhibition and the results pleasantly surprised Mr Mok. "Maybe the reason our products were so fascinating to the visitors was that we engage with a lot of package designs, and we have prepared a sales kit for everyone to get to know our company," he said. "The response at the exhibition was great. We kept getting enquiries, which significantly expanded our network." The exhibition directly promoted the collaboration between ReALLY Design and companies such as TOTO and Camel Paint.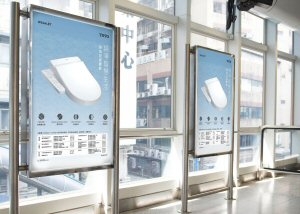 Mr Mok described the collaboration with Japanese sanitaryware supplier TOTO as an instance of "hitting it off". "After they studied the sales kit that we provided at the exhibition, they contacted us within a week and invited us to their showroom to get to know their brand, hoping that we would take over the brand's annual large-scale summer promotional activities. We did the advertisements at the MTR railway stations and in magazines, social media promotional videos, retail store promotional materials and so on." Since many promotional materials will be displayed in the store, ReALLY produced samples to indicate how the design would work on site. "TOTO, as a big brand, has certain protocols regarding promotion. For example, it must be product-driven. Upon this basis, we used text as an entry point, making it easy for our designs to be used in different forms of media. As such, we provided a comprehensive solution." Following this collaboration, the next round of design projects has been launched.
Beyond design
Mr Mok said both the Gifts and Premiums Fair and DesignInspire had been highly rewarding, substantially expanding the firm's connection network and giving it considerable exposure. Returns from participation in the exhibitions had already covered the costs two or three times over, making it a worthy investment, he said. ReALLY plans to participate in more HKTDC exhibitions in future."Hong Kong's design industry will not starve to death, as the demand for different promotional materials is always there," Mr Mok said. "We want to create designs that are influential, aiming not only to provide design services but also to improve the business environment for clients. Respectable designs require in-depth preliminary research but due to restrictions in time, client requirements and more, in most cases, satisfactory research is not possible – this has always been a common problem in Hong Kong's design industry."Therefore, we are studying ways to sustainably incorporate market research into the routine of design commitments, including developing mobile applications to reduce the high cost of traditional market research (such as secret customers, target-group interviews), which will bring about people-oriented and cost-effective designs."
Related links
DesignInspire
Design Incubation Progamme
HKTDC Gifts & Premium Fair
ReALLY Design