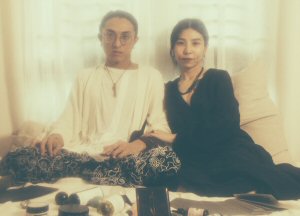 From beauty balms to beverages, cannabidiol (CBD) products have surged in popularity after the natural product was legalised in Hong Kong in November 2018, with many extolling its health benefits. Extracted from cannabis plants as an oil then mixed into creams and gels or put into capsules, some studies indicate CBD can help with anxiety, stress relief and insomnia, and give pain relief from health complaints including epilepsy, arthritis and fibromyalgia. According to a report by QY Research, the global cannabidiol market is expected to reach US$2.6 billion in 2025, up from U$300 million in 2018, representing a compound annual growth rate of 33.49%. Another study by Grand View Research suggests that the Asia-Pacific market is anticipated to witness the fastest growth over the forecast period, given that Mainland China is responsible for nearly half the world's hemp production. (Hemp is a cannabis species that contains a maximum level of just 0.3% of tetrahydrocannabidiol, or THC, which is responsible for the cannabis "high").One start-up embracing the CBD trend in Hong Kong is Heavens Please, founded by entrepreneurs Denise Tam and Terry Wu, which sells CBD supplements alongside CBD-infused beauty products and coffee beans on its e-commerce site. The business partners also host information events. CBD products can make users more relaxed but contain no or only trace amounts of THC. Once they felt the benefits of CBD themselves, the two were keen to introduce cannabidiol to Hong Kong, as they felt its calming effects could help those navigating high-stress lives, said Ms Tam, who previously worked in luxury hospitality. She hopes CBD can help those suffering from depression and anxiety without the associated side-effects users may experience from taking pharmaceutical medication.
CBD events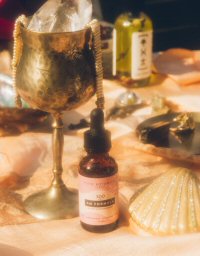 Maintaining health had become a priority in these testing times, Ms Tam said, noting there had been more demand for CBD and hemp-related products globally since the world was hit by COVID-19. "With no known cure for the virus, people are forced to look at their habits and their daily lives while under quarantine and social distancing. They are learning different, natural, ways to improve their wellbeing."With the CBD industry in its infancy, education is key. "We talk about CBD and hemp all the time through our social-media platforms, newsletters and interviews with different media to try and reach as many people as possible," she said.But the most effective way to spread the word about CBD was through events, Ms Tam believed. During a CBD and Nada Yoga event hosted by the start-up, for example, participants could experience the effects of CBD first hand while also asking questions and taking part in discussions about cannabidiol. Collaborations with other businesses helped the start-up reach a wider audience, Ms Tam said. The start-up's CBD coffee is available at two cafes in the city, with the supplements and beauty products stocked on its website available at two further outlets.
Going offline
With the e-commerce business in good shape, Heavens Please plans to open a retail outlet within the next 12 months but securing a suitable space has not been without its challenges. "We've spent a lot of time communicating with other businesses to explain what CBD is, and that it is legal in Hong Kong. Although we have received so much support, there are still a lot of businesses that are wary about the legal status and the risk of getting involved," Ms Tam admitted.Payment is another major issue for the start-up, as some payment companies such as PayPal do not accept transactions from CBD, cannabis or hemp-related businesses. The same rules apply in other countries where CBD is legal. Payments are instead taken as bank deposits, through the interbank Faster Payment System (FPS), credit cards or social payment app PayMe, she said.
Right location
Ms Tam said there were many benefits to setting up and running a business in Hong Kong. "It's easy as the regulations are beneficial to [small] businesses. There are a lot of subsidies you can apply for, and getting established here is uncomplicated. You can definitely grow if you persist." Since Hong Kong has long been a financial and logistics hub, it has good connections with other countries, with many headquarters and divisions based here, she added. In addition to opening its first retail outlet, the start-up is focusing on expanding its product offerings and adding more locally made CBD products to its e-commerce platform. In the next few years, it hopes to add other products. There are plans to expand into other markets, too. Heavens Please is working with a United States-based partner, Machiyami on exploring opportunities in Taiwan. "Other markets that we feel our products will do well in are Japan and Thailand, which are more progressive on hemp and cannabis regulations compared to other Asian countries," Ms Tam said. Related link
Heavens Please