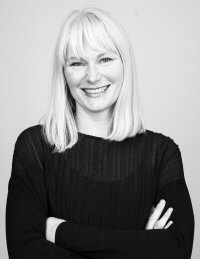 Many employees are still working entirely remotely in an effort to control the COVID-19 pandemic, removing the social benefits of the workplace. More than four in five (84%) of employees miss the social connection and face-to-face interaction they have with their colleagues in the office, and the top priority when returning to the workplace is collaboration, according to a global survey commissioned by leading Australian architecture and interiors firm Bates Smart.Looking beyond the short-term focus of social distancing, the post-pandemic workplace will require shifts in the way space is used to realise the full benefits of increased collaboration in the workplace, Bates Smart's Studio Director Rachael McCarthy believes.How can workspace design drive greater collaboration between employees?
Re-scaling and re-zoning expansive work areas will be key to overcome a lack of activation, energy and engagement in a partially occupied workplace. This may see an elevated focus on collaborative project team neighbourhoods that cluster around highly trafficked circulation routes, with fewer buffered individual working areas on the basis that this individual and concentrated work will be prioritised for at-home. In larger-scaled workplaces, the emerging role of community concierge may be elevated to ensure spaces are programmed and constantly recalibrated to optimise collaboration. The survey also found 83% of employees prefer having their own desk. Does this mean hot-desking is out?
A shift away from dedicated desks to desk sharing is viewed by many as a loss of something that has been theirs. But looking beyond the short-term focus of social distancing, non-allocated desking will still have relevance to many organisations in the post-pandemic workplace. Reducing common touchpoints can be achieved by using a wireless keyboard, mouse and headset, for example. A reduction of clutter will be key to ensure ease of cleaning and improved transparency to cleaning cycles of shared spaces through smart-technology apps. What solutions can architects and designers employ to ensure people still feel a connection to the office when they spend time there?
It will be more important than ever for people to feel a strong sense of belonging when in the office to combat the feelings of social isolation experienced by many. Individuals working in non-allocated desking environments could be allocated a "neighbourhood base" – a place to collocate with their team when needed – to strengthen the community feel. Increasingly, we are seeing a correlation between an individual's social identity and an increased sense of belonging when they work for an organisation that shares the same values. The physical design of the office can be highly symbolic in representing an organisation's values and brand, strengthening the common sense of purpose that unites staff and evoking a stronger sense of community. Your survey found that only 12.3% of employees want to work from the office full time. Is this the end of traditional office culture?
Results measured when workers first pivoted to remote working showed that most wanted a hybrid of home and office working post coronavirus – 60% wanted to work remotely 0.5 to two days a week. This highlighted the ongoing importance of the physical office and office culture. To what extent can design impact on creativity and productivity?
Science has shown us that environmental factors can impact us in many ways – exposure to natural light can increase alertness; views to nature can positively impact memory; optimised air quality can improve cognitive function; temperature can impact our impulsiveness and design can affect our ability to cognitively map a space, contributing to ease of navigation. This highlights that there is no such thing as a neutral experience of the physical environment.What are the cornerstones of a great office space?
As most workers surveyed wanted a hybrid of home and office working post-COVID-19, we are looking ahead to a way of working that sees us prioritise collaborative and creative activities for the workplace and individual and focussed tasks for home. This redefines a great office as a place of community, collaboration and social connection – a rally point. In contrast, a good home office enables us the opportunity to block out disruptions, ideally achieving the deep-think "flow" state that is difficult with the disruptions of the office.Many reports indicate remote working is here to stay now that many of us have been forced to work from home. How can we ensure that works to our advantage?
Be intentional in planning your week and your space – collaborative tasks prioritised for the office and concentrated work for at home. It's also important to define transitions between home and work: survey participants indicated that separation of home and work was the number one challenge in remote working. Behavioural cues can include something as simple as changing from casual to work attire. Prompts in the physical environment can include preserving some areas as no-work zones and changing sensory factors such as lighting, music and fragrance to reinforce work and home modes.
Related link
Bates Smart