Autonomous driving and Internet of Vehicles (IoV) are bringing innovative Hong Kong into the digital era of steering, with companies in the city playing a crucial role in this competitive, fast-developing field. Among them is MapKing, which focuses on live-traffic message services, web mapping and fleet management. The smart-city solutions specialist recently expanded into new businesses, entering into a partnership on autonomous driving with Mainland Chinese technology giant Tencent, and launching an anti-epidemic mobility service in response to health and hygiene requirements brought by COVID-19.
Fighting the virus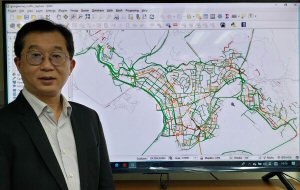 "We have signed contracts with worldwide mobility services suppliers and introduced a healthy and safe 'Anti-epidemic taxi' scheme, in which vehicles are sterilised with photocatalytic disinfectant and mask-wearing drivers provide passengers with alcohol-based hand sanitiser and disinfectant wipes," CEO Stanley Ng explained the new mobility service."The taxis also have disinfecting equipment such as UV-light sanitisers or ionic air- purifiers, protecting passengers in several aspects and offering new mobility choices," he explained. Mr Ng predicted the transport sector would soon roll out more anti-epidemic services, such as passenger tracing in association with governments and health organisations. "Plus signing partnership on autonomous driving with Tencent, we will continue to develop new technologies, catering to the non-stop needs from new markets," he added.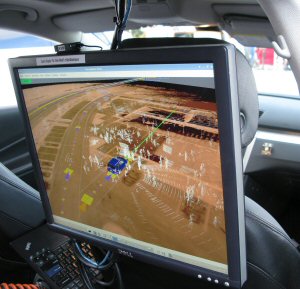 Recently, MapKing also signed an agreement with a subsidiary of Mainland Chinese technology giant Tencent subsidiary - Linktech Navi Technology - and collaborating to create a new era of IoV and autonomous driving.Explaining the circumstances leading to the agreement, Mr Ng pointed out that driverless cars require a wide range of technologies, such as IoV, intelligent controls and high-definition maps (HD maps). Leading technology network enterprises and world-famous car brands are both developing and testing self-driving car technology, aiming to be leaders in the field, he said. "The evolution of driverless vehicles can be roughly divided into five levels; it is a long-term process to develop from steering-wheel control to fully automated, even without a wheel; and the current status is midway through the journey," Mr Ng added. An advanced navigation system, combined with maps and traffic updates, is needed to launch an autonomous vehicle that meets all safety standards, and this is also the key factor to the partnership between Tencent and MapKing, he shared. "Under the contract that has been signed with Tencent, MapKing will provide live traffic information services to Tencent's connected car services starting from 2020. It is believed to create the industry's leading experience in intelligent connected services," said Mr Ng.
Smart mobility services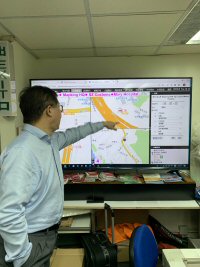 With its headquarters in Hong Kong and branch offices in several Southeast Asian countries, MapKing provides state-of-the-art smart mobility services to tens of thousands of fleets, including IoV, fleet management and real-time traffic information. Users range from local and international logistics firms and cross-border coach companies to mini-bus companies. In cooperation with the Hong Kong Taxi Council, MapKing runs the "eTaxi" mobile app serving the ride-hailing market, and receives in return real-time traffic information from the fleet, which enhances its high-end digital maps. MapKing's web mapping and live traffic information services also attracted businesses from large-scale global corporations, such as Google, Apple and MTR. A Hong Kong-based research and development team was vital in helping MapKing enter the HD-map market for next-generation vehicles."Local traffic news is now mainly broadcast through radio at peak times; the latest IoV requires an HD map reflecting all traffic conditions for driverless vehicles, permitting instant responses to traffic congestion or accidents," said Mr Ng. "Our transport-network monitoring tracks a range of traffic features such as parking vacancy data, traffic status and closures of roads and bridges under typhoon signals. Future HD maps will include big-data features such as building details, intelligent road signs and so on, for precise control of self-driving vehicles," he added.Mr Ng said autonomous and computer-aided vehicles will draw on multiple sophisticated sensors, live-traffic messages and HD maps onboard, giving immediate responses based on the environment. "Multinational research shows that traffic accidents occur mainly because of human error, autonomous and computer-aided driving will significantly reduce traffic casualties."
HKTDC boosts Southeast Asian links
MapKing had actively developed Southeast Asian markets in line with the Belt and Road Initiative, which creates ample opportunities, said Mr Ng. The firm runs branch offices in such countries as Singapore, Malaysia and Cambodia, and also provides services for users in Macao, the Philippines, Vietnam and other countries and regions. In its nearly two decades of business development, MapKing has worked closely with the Hong Kong Trade Development Council (HKTDC) by participating in several HKTDC exhibitions and missions, through which it has built business and trading networks in domestic and overseas markets and increased its exposure to the public. An example was the SmartHK promotion held in Guangzhou last year to highlight Hong Kong services that can help mainland enterprises upgrade and transform. "The greatest advantages of the HKTDC are the huge network and strong connections in its service areas. We strengthened ties with local companies via the HKTDC while developing Southeast Asian markets," Mr Ng said.While the business environment has changed rapidly in recent years, Mr Ng believes Hong Kong remains strong in smart-city development. The city represents a leading economy in Asia, providing guaranteed standards of service and serving as a model city for Southeast Asian firms, he remarked.Noting that MapKing is adaptable and has a wide range of clients, Mr Ng said he is confident the business will continue to grow for years to come.
Related link
MapKing